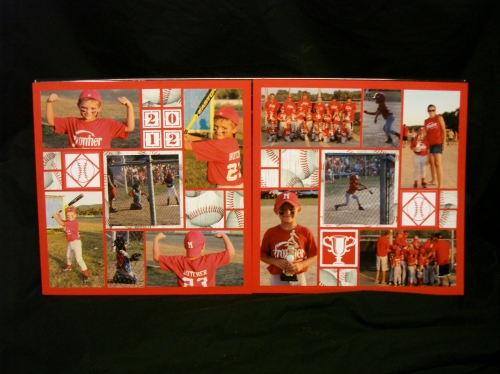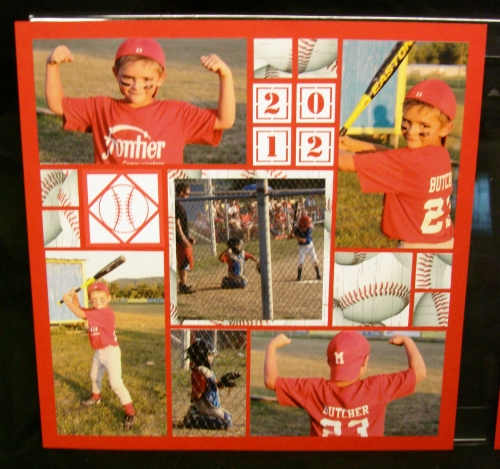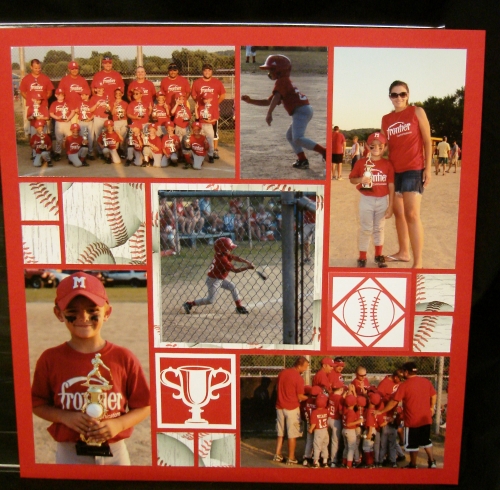 I can't believe I forgot to post this layout!! So sorry for the delay folks. I designed this layout weeks ago and had it saved to upload on the 6th and then I guess the time just got away from me!
At any rate, the challenge was to take pictures of things that say "summer" to me. Nothing more perfectly epitomizes summer than boys playing baseball! This layout features my nephew Kayden and his team playing in their final tournament game and winning the season championship!!!
I used baseball and trophy cornerstones, along with the year. I added a few accents with baseball patterned paper. It's a very simple layout, I know, but one of my favorites because of the joy on Kayden's face!
Shared by Deborah White on August 9, 2012 | Memory Date: August 9, 2012