The first Design Team challenge for August was a photo challenge. I needed to feature pictures that meant summer to me.
Even though the calendar says it is the first of August, the weather here in Western Washington sure has not felt summerish to me so far this season. As a family, we have been doing all sorts of random things and I have collected random pictures to go along with those random events. That evolved into my design of "Summer Days".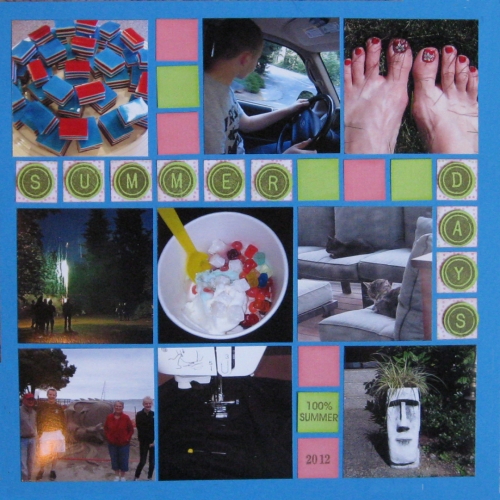 Bahama Blue grid paper was my background of choice, since I was yearning for blue skies as I was putting my work together.Since my page is picture heavy, I decided to keep the rest of elements simple with 1" tiles I punched out of card stock and paper. I created my title by stamping the letters and punching them out with a 1" circle punch and pop dotting them on the patterned paper tiles.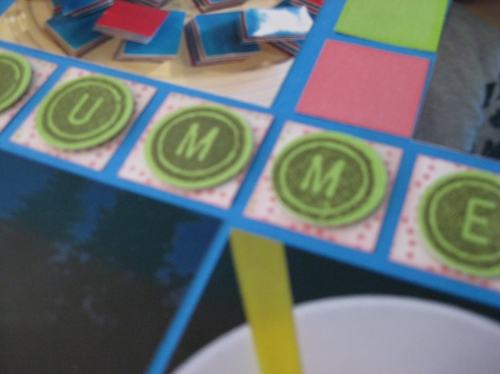 I used the Clearly Summer and Clearly Calendar stamp sets from snapncrop.com to finish off my page.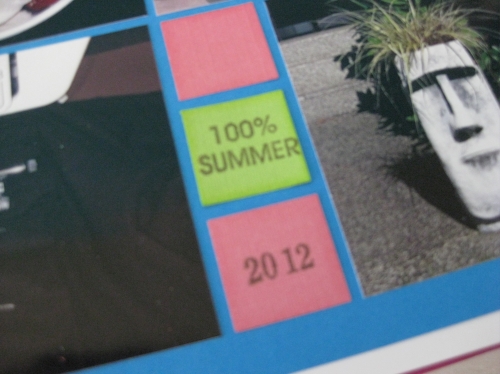 Shared by Sarah Lewis on August 4, 2012 | Memory Date: August 4, 2012