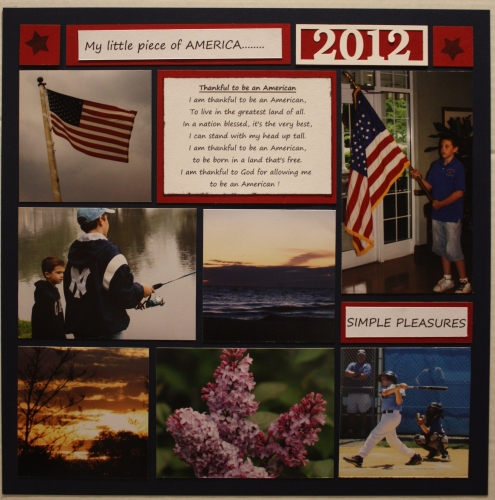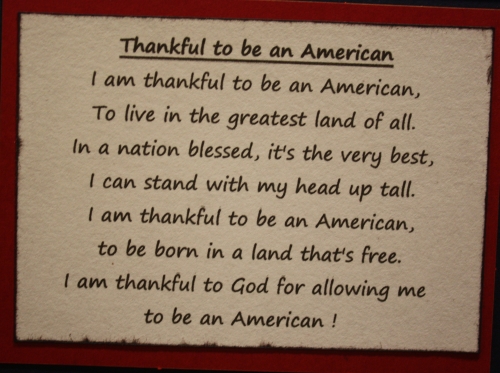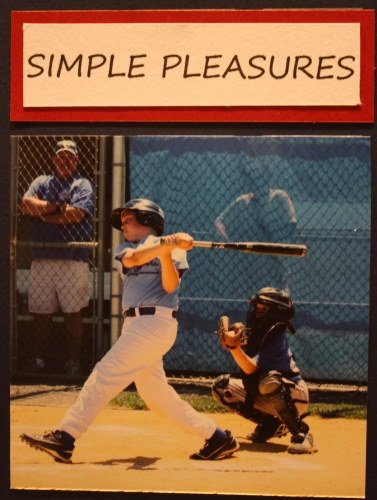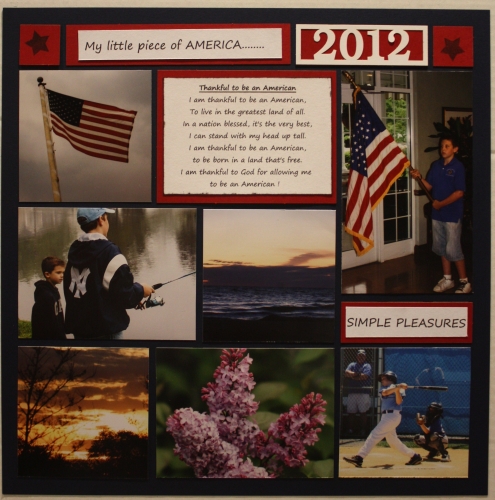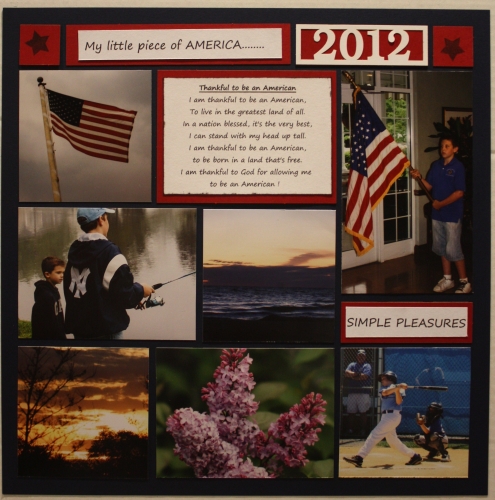 My Little Piece of America... Simple Pleasures was a very easy page for me to put together. When I saw what the assignment was I knew that I did not want to make a run of the mill, patriotic stars and stripes type of page, but rather something that reflects what America is to me.
My premise in life is "Simple", enjoy all the little,simple beautiful things around us. A sunrise at the beach, kids playing Baseball or the beauty of a waving flag. The song I picked is one I'm sure most of you won't know,as it a patriotic song from the Boy Scouts of America,it is sung when they are at Scout Camp,and again, it's reference to simply being free and proud are what made me choose it.
I think it goes perfect with simple pleasures of America theme,e you enjoy it !

Shared by Donna Bossone on July 10, 2012 | Memory Date: July 9, 2012