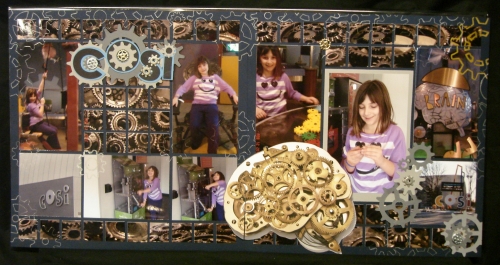 Pretty busy, huh? For this Design Team challenge, we were asked to start with navy grid paper and Tami's Page Pattern 60. I got a little "busy" from there! :)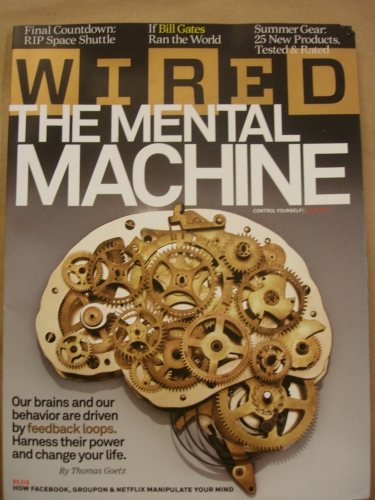 I had saved this "Wired" magazine cover since July 2011 because it just spoke to me. I knew I had to find SOME use for it. Back in the good old days when I first started scrapbooking 20 years ago, there weren't a lot of scrapbook supplies so I often cut up old magazines.
When my niece, Samantha, and I spent the night at COSI in Columbus, Ohio in February 2012, I had my answer for what to do with this cover! COSI stands for Center of Science and Industry. It is a FABULOUS hands-on type children's museum.
We had a blast in the Gadgets exhibit that featured all the gears and pulleys and, there it was, in the middle of all those gears and cogs, a big brain! Just the inspiration I needed! :)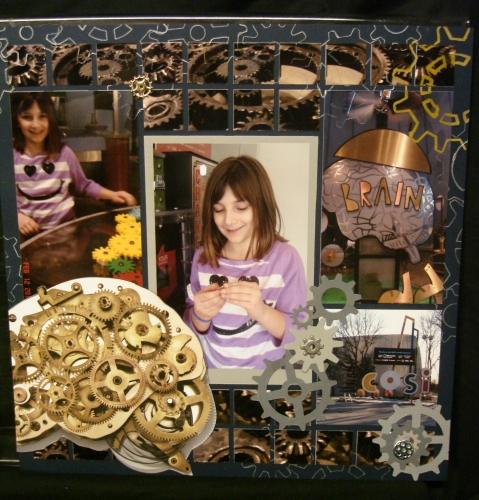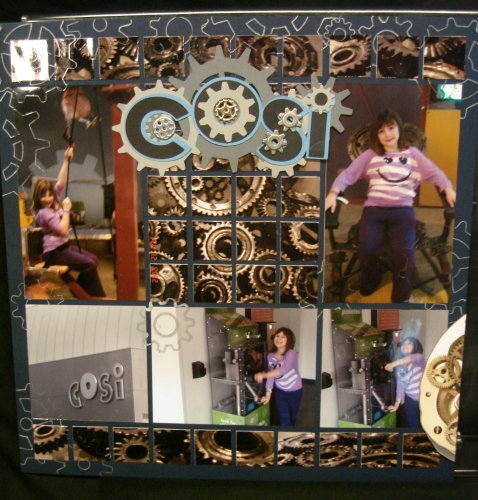 To meet the additional requirements for this challenge, I used some die-cut and punched out gears to create doodling around the margins of my paper and photos using metallic markers in silver and gold.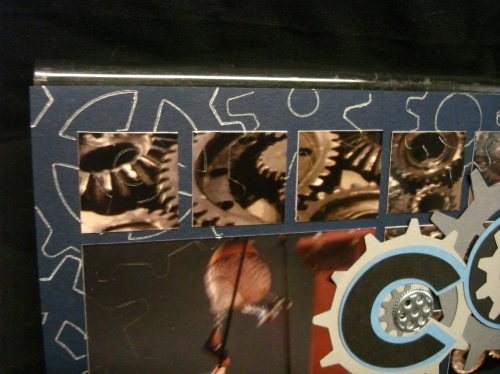 For my title, I took a very basic custom die-cut that I bought at Red Letter Journals in Grove City, OH, and fancied it up by adding layers of cardstock gears, as well as some brads from Eyelet Outlet.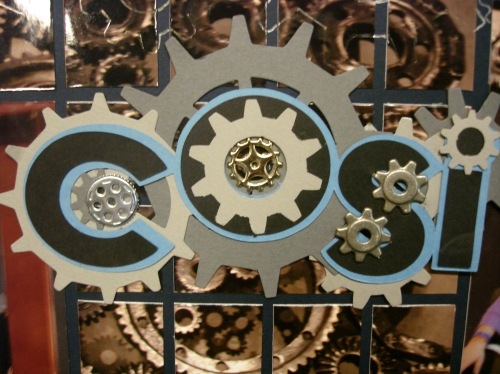 Shared by Deborah White on July 4, 2012 | Memory Date: July 4, 2012