Cole has been asking to feed the birds at Busch Gardens and his opportunity finally came. We were there on a Monday evening and the crowds had gone home.
Kevin purchased small cup of food from the Busch Gardens staff and taught Cole how to hold the liquid feed tightly in his hand. (The staff warned that the birds could get pretty greedy and might knock the food out of your hands.)
It didn't take long for a feathered friend to perch on Cole's hand.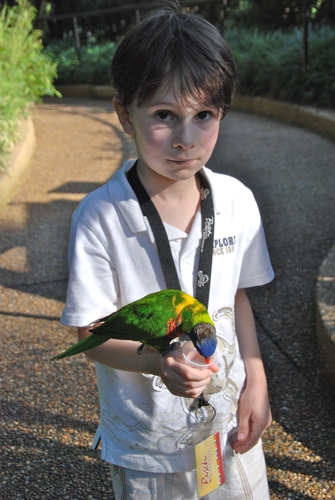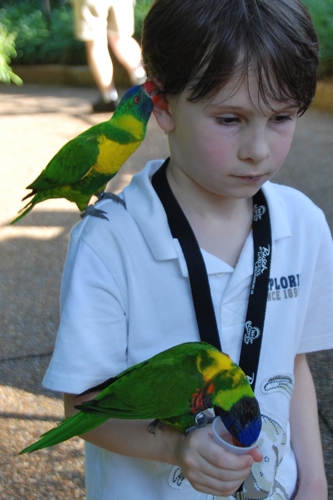 And before he knew it another came along. (I wonder what he was whispering in Cole's ear)
The second bird worked it's way down the lanyard and got a few tastes before the food was all gone.
Cole did a great job - standing very still while the birds ate.

Shared by Tami Potter on June 13, 2012 | Memory Date: May 28, 2012