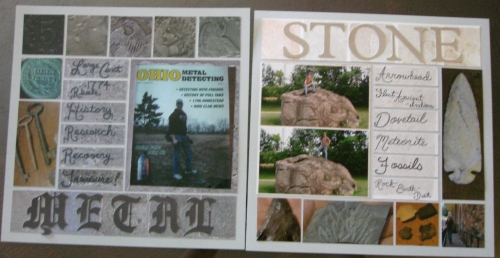 For our second June Design Team Challenge, we were asked to work with Granite Grid Paper, using pattern 23.
I was still feeling a whole lot of inspiration from the photo challenge with the elements because as I had worked through my pictures, I also found that I had a lot of "old" pictures of Christopher that spoke to his hobbies. He is a member of a group called "Dayton Diggers." The group organizes outings for metal detecting, privy digs (blech), caving and sometimes arrowhead hunting. The bottom line is if it comes from the earth, they will seek it out and dig it up. His screen name on their forum is "digs2much" and I couldn't agree more!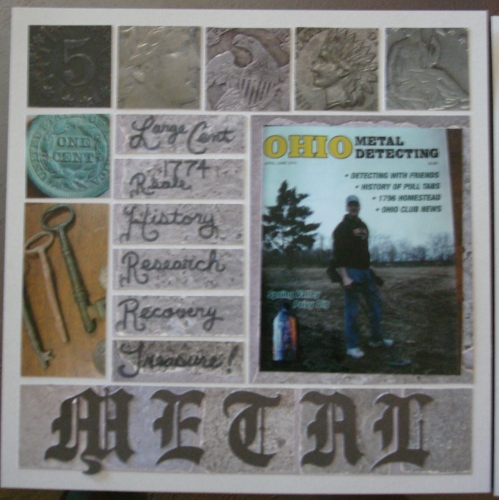 On any given day you will find these "dirty" gifts from mother earth scattered around my house - near the sink where they were washed, in cups of various solutions for deeper, more specialized, cleanings, piled on the dining room table for photographing/sharing with his forum, on the entertainment center for, um, ahem, "DISPLAY." These are the every day moments that so often don't get scrapped, so I thought this was a great chance to showcase more "elements of Chris."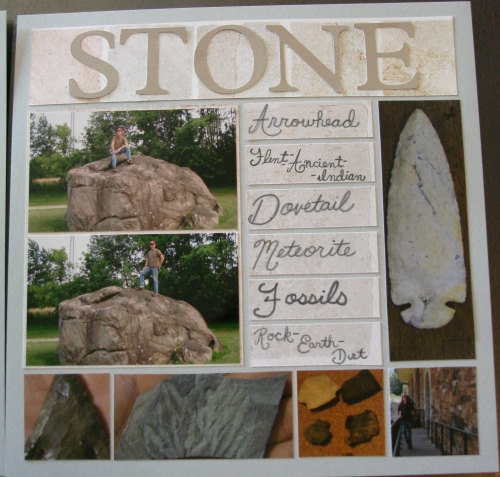 So, in keeping with the earlier theme about "elements" I designed one page featuring his metal detecting finds and a complimentary page with stone elements. I used patterned paper from a line called "Woodstone" from Cloud Nine Designs that had a rough, manly-man, stone feel to it.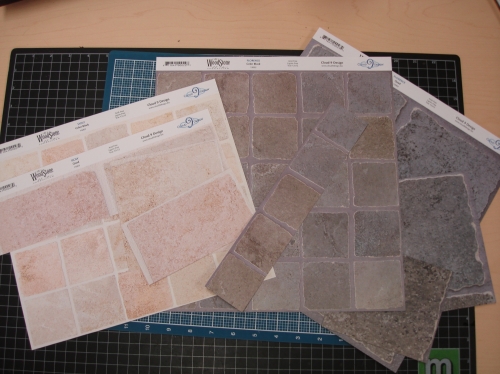 As you can see from his beautiful handwriting (much better than mine), I asked Christopher to include journaling about what the pictures said and meant to him in the "list ladder."
Shared by Deborah White on June 4, 2012 | Memory Date: June 4, 2012