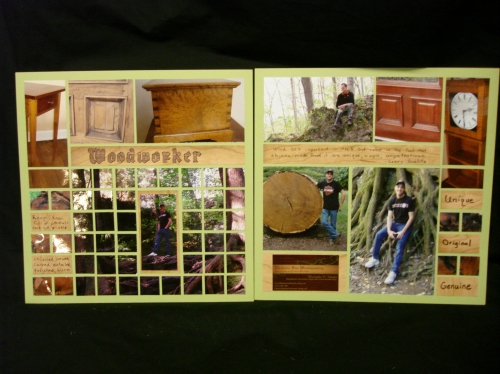 The June photo challenge was to choose a person and element that you think matches their personality and then take portrait-style photographs of that person and the photos of the element or things made from the element along with journaling that tells why you chose the element you did for the person.
My first idea came to me INSTANTLY. My live-in boyfriend, Christopher is a brilliant and talented woodworker. He starts with raw lumber, mills it himself and ultimate creates museum-quality furniture and cabinetry. He spends a lot of time refurbishing antiques and refinishing all kinds of wooden items.
Wood speaks to me of who he is, as noted in my journaling. I used a quote: "Wood isn't important in itself but rather in the fact that objects made in it are unique, simple, unpretentious. - Georg Baselitz
The jounaling on the left page says "rough, raw, full of potential, hard but pliable" and "chizeled, smooth, carved, detailed, polished, warm"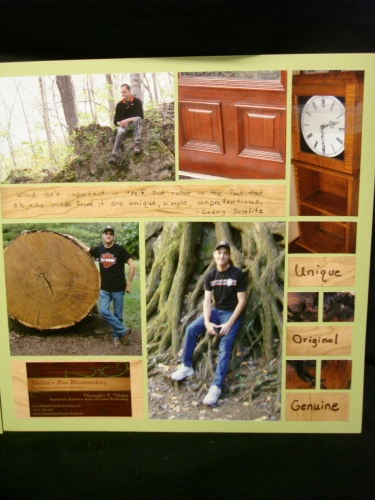 The journaling I featured on the right side is "unique, original, genuine"
I built the layout on Tropical grid paper and used Creative Imaginations' Real Wood in Thin Cherry - it is a 12x12 sheet of real wood thinned down to milimeter thickness that is cut just as easily as sturdy cardstock.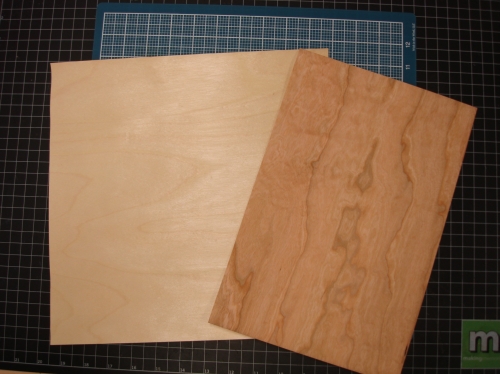 I used portrait photographs of Christopher in nature, in the woods. For the wooden items, I used a combination of raw wood from the forest, unfinished/stripped projects, and finely polished, finished products.
Shared by Deborah White on June 4, 2012 | Memory Date: June 4, 2012