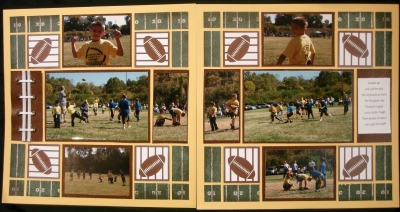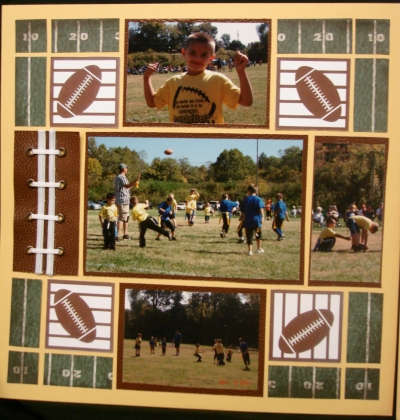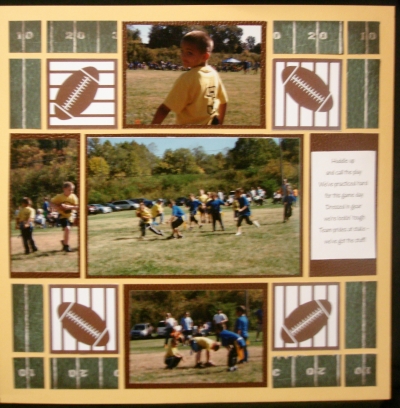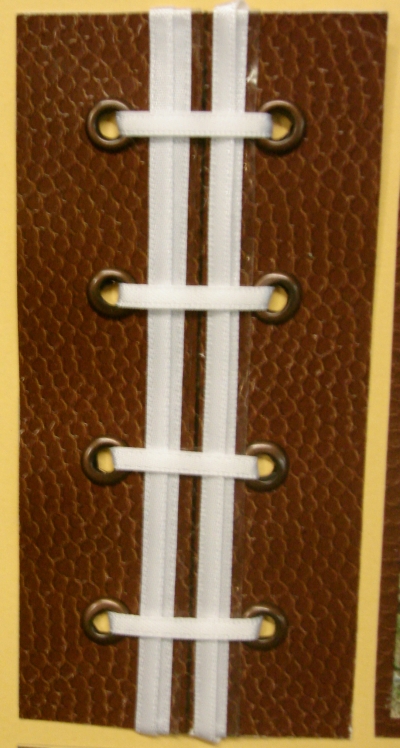 I have been wanting to figure out a way to make a mosaic using this Reminisce "real sports" football leather textured paper that I recently picked up at a favorite store in Michigan. As soon as I saw the sketch for the challenge, I knew it was time to make it happen!
I took inspiration from a real football, using a crop-a-dile to apply brown eyelets and "laces" through them. I used this to create a realistic football embellishment on my left page.
The quote on the right side of the page is a Tagline from SnapNCrop, and the football squares are cornerstones. It says "huddle up and call the play. We've practiced hard for this game day. Dressed in gear we're looking tough. Team prides at stake, we've got the stuff!"
The football field paper is from the Paper Studio.
Shared by Deborah White on May 28, 2012 | Memory Date: May 28, 2012