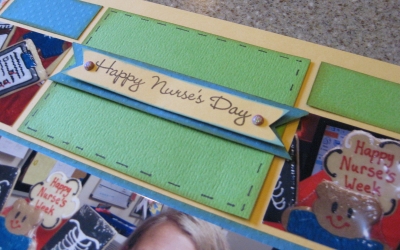 For May's second Design Team Challenge, we were to use Mosaic Moments page pattern 13, Sunflower grid paper and I choose to put a quote on my page for my extra element.
Here is what page pattern 13 looks like:
It was Nurse's Day a couple weeks ago. I am a school nurse ( a new role for me this year after being a stay at home mom for 11 years). My office mates surprised me with a lovely cookie bouquet when I came to work. I had to get a photo of it. One of our adminstrator's sent cards out to all the nurses with a lovely quote on it by Florence Nightingale. I thought the quote would be perfect for my project this month.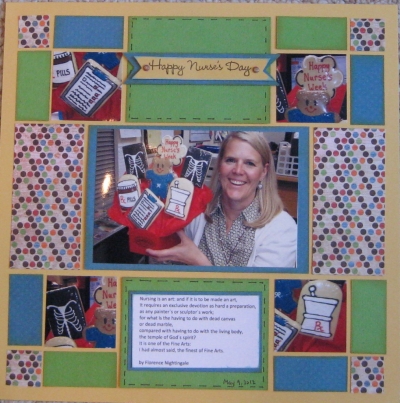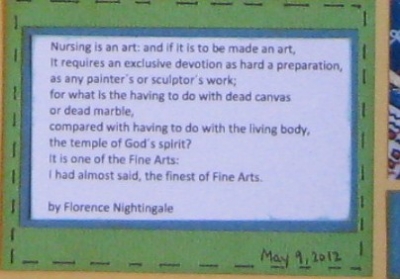 It was fun making a page about me. Most of my pages are about my kids and their activities. Going back to work this year has been a major event for me and our family so getting it documented was important.
Shared by Sarah Lewis on May 27, 2012 | Memory Date: May 9, 2012