While Kevin and Paije were working at a convention in Arizona, I took the opportunity to take Alexis and Cole to the city zoo. Most Zoos don't open until 9 or 10 AM but, in Phoenix, the zoo's summer hours begin at 7 AM. No mystery why it opens so early - by 10 AM it is all ready on the verge of being too hot to enjoy. (We were there just a couple of weeks after the summer hours ended - it was hot when they opened at 9 AM and it just kept getting hotter!)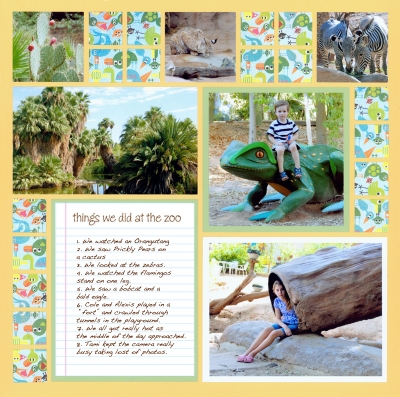 Things we did at the zoo:
1. We watched an Orangutang play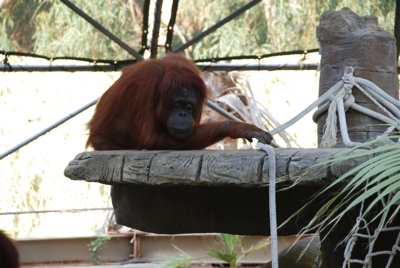 2. We saw Prickly Pears on a cactus
3. We looked at the zebras.
4. We watched the flamingos stand on one leg.
5. We saw a bobcat and a bald eagle.
6. Cole and Alexis played in a "fort" and crawled through tunnels in the playground.
7. We all got really hot as the middle of the day approached.
8. Tami kept the camera really busy taking a lot of photos.
Shared by Tami Potter on May 11, 2012 | Memory Date: September 15, 2007