2012 MMDT April Challenge #2
Raspberry Grid Paper and Mosaic Moments pattern #10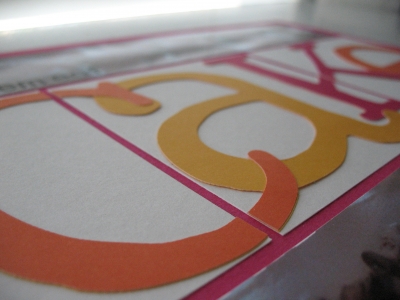 I am not a Bold and Bright color person by nature, but on occasion I can venture out of my comfort zone and try something new! By the time I was done, I loved it and bought more! The other elements of the challenge to include.
Oversized Title

Free Download

A list
I was planning to do two layouts one page each. My daughter Libby works for Dunkin' Donuts, and the color was so crying out to be a layout for Dunkin'. Later this week I'll post that layout page as I really couldn't do just a one page layout for either...but today I'm sharing:
"Let Them Eat Cake & Cookies, oh my!"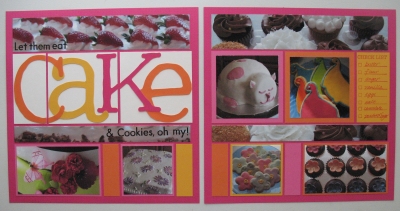 I have an oversized title and a list for my elements. I also used a package of MM Paper Tiles in a new trio of colors-Watermelon Sensation, Pineapple Bliss, and Tangelo Bliss. I used pattern page #10, upside down.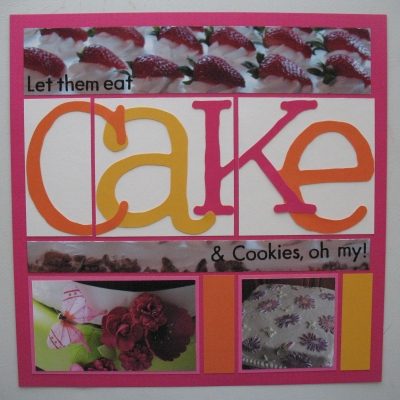 I used my Cricut to cut the letters for "cake" in colors matching the MM Paper Tiles trios mentioned above (from a pack of brights from Walmart), in the Doodletype font in a mixture of sizes and regular letters and caps. I made this a double layer to give it a little bit of depth. I mounted it on white to let those colors "pop". I used rub-on letters from Making Memories-"Destination", in small black for the rest of the title.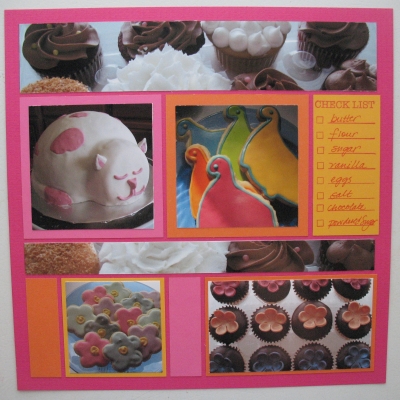 My list is stamped in Magenta Versa Color, and the list stamps are Tami's own from CL 103 Scrap Friends by Impression Obsession. My list is written up with a fine point Sharpie pen.
This layout features some of the goodies that have come out of my daughter Hannah's bakery that happen to be a nice compliment to the Raspberry Mosaic Moments featured grid paper.
Shared by Andrea Fisher on April 23, 2012 | Memory Date: April 23, 2012