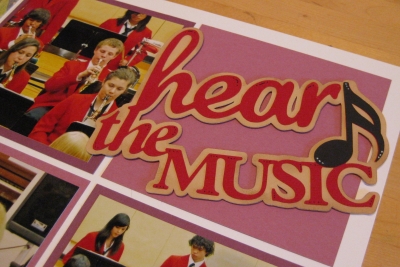 We were given 2 design options for the 2nd March Design Team project: use a Page Pattern 3 or the Plum Perfect page kit from Mosaic Moments. I love to use the page kits that Tami Potter has designed, so I lept at the opportunity to use one for my project.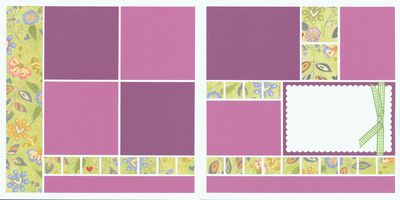 We were asked to add a twist or two to the page kit to make it our own. I decided to use the kit in it's original orientation since that is how my photos best fit.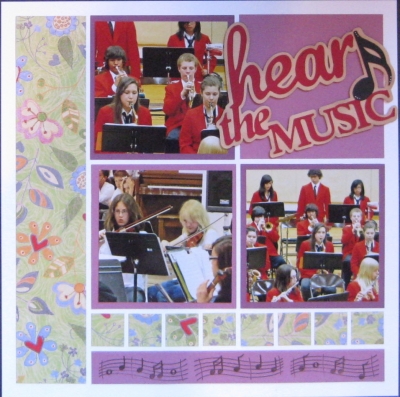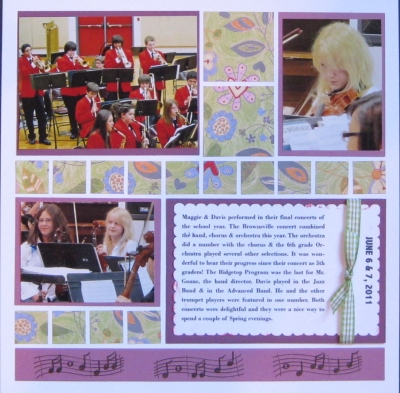 My photos had quite a bit of red in them. At first, I did not think they were going to work with the Plum Perfect kit but I noticed there were a few red hearts on the accent paper. I thought "Why not add more red to the accent paper so it would better match my photos". I grabbed my trusty BIC marker and started coloring and adding lots of extra red accents.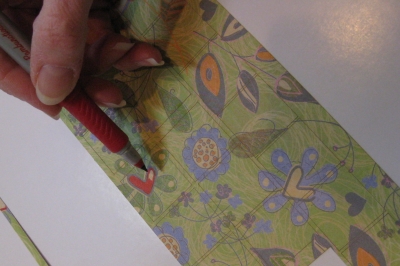 I also wanted to add something extra to the purple accent strips. I remembered that I recently purchased a music themed stamp set. I dug that out of the cupboard and stamped a border along the strips.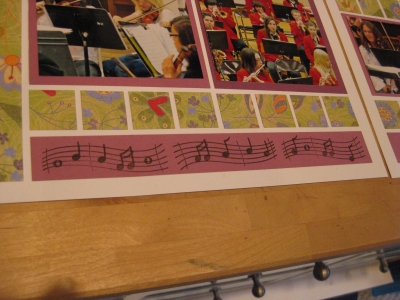 To finish off my page, I pulled out the Cricut and cut out a title to fill the one remaining photo block. And I ran the journaling block through my printer to add those important details about the event. Page kits are wonderful! You can quickly put a layout together with them but you can also make them your our with a few extra touches.
Shared by Sarah Lewis on March 25, 2012 | Memory Date: June 6, 2011