We got a new kitten in May and my kids named him Ollie. I don't know about you, but I am always taking tons of pictures of my cats, because they are always doing something cute! And with a new kitten in the house, I was overflowing with cute photos and wondering how to scrap them.
Along comes Project #2 for January: use Mosaic Moments page pattern #29 and the new MIST grid paper. This page pattern is "purrfect" for my Ollie pictures!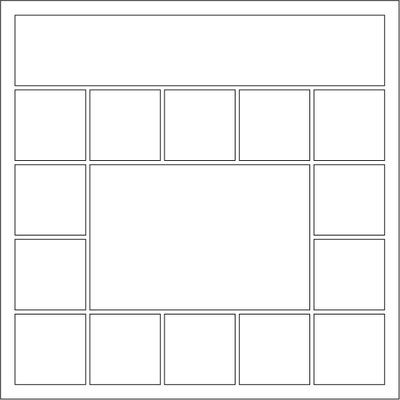 This page pattern features a 4x6 picture surrounded by 2 1/8 inch squares. I was able of crop most of my original 4x6 photos into 2 1/8th squares but a few had to be resized in Photoshop and a couple pictures lent themselves to stretching out over 2 grid spaces.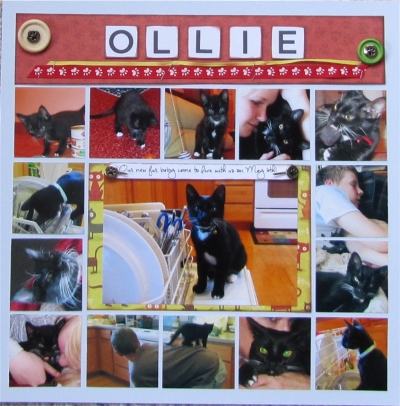 I took advantage of a free alphabet download from SnapnCrop.com and used the 1in squares to spell out Ollie's name. I used a 1 in. punch to punch them out and inked the edges before adhering them with foam squares to my page. I finished off my page with a journaling strip, some ribbon, buttons and paw print brads. I was thrilled to be able to scrap 13 pictures of Ollie on one page!
Shared by Sarah Lewis on January 18, 2012 | Memory Date: January 17, 2012