I saw this picture the other day on cougarboard.com, a byu fan message board and could no longer quell my excitement about the upcoming season anymore.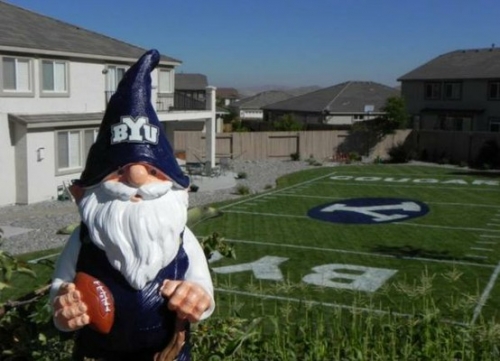 Well, unfortunately down here in Arizona, I don't have the luxury of having that kind of yard, so I think I have found another way to show my support for them this year: a new BYU shirt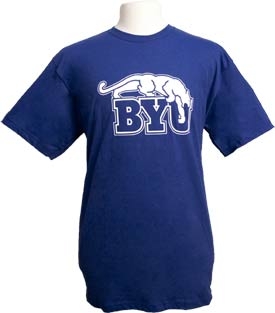 Yeah, you'll probably be seeing me sporting this bad boy around. Go Cougars!!!!
Shared by Brett Palmer on August 29, 2011