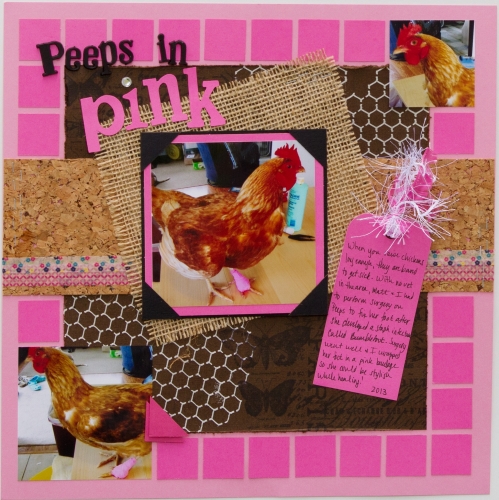 For our last design team challenge, we were asked to create texture. As you can see, I went a bit crazy adding all sorts of textures and taking a mixed-media approach to this page. Tami also asked us to show you how we did it ...
I started with a piece of chocolate cardstock cut to fit 8 squares across by 8 squares down.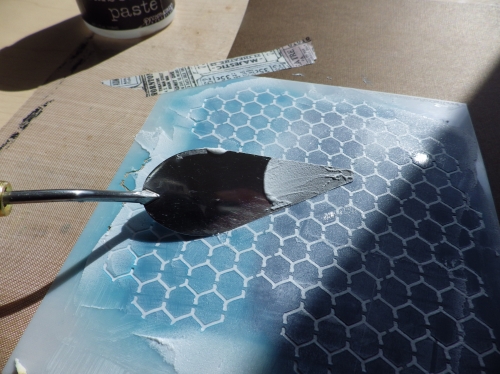 Then I used a plastic stencil (Crafter's Workshop) and embossing paste (Wendy Vecchi Studio 490) to create the chicken wire. It is easy ... you just tape it down with washi tape and use a spatula to spread it around. Then lift carefully, wash your spatula and stencil, and let it dry.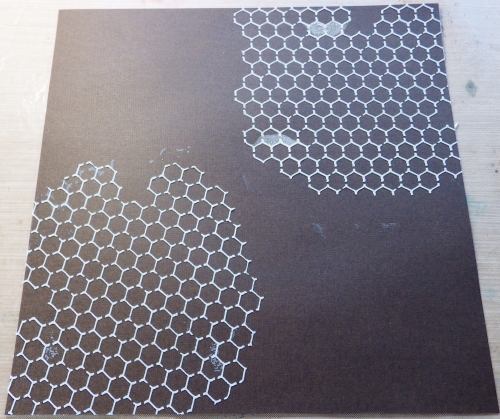 When dry, it leaves you with a raised image.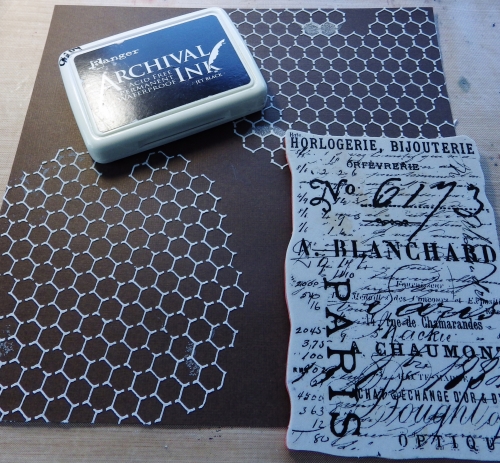 Then, I added some stamps from Tim Holtz. I used them without the acrylic block so I could make sure the image went inside of the chicken wire. I used Archival Ink so I knew it would stamp on the embossing paste.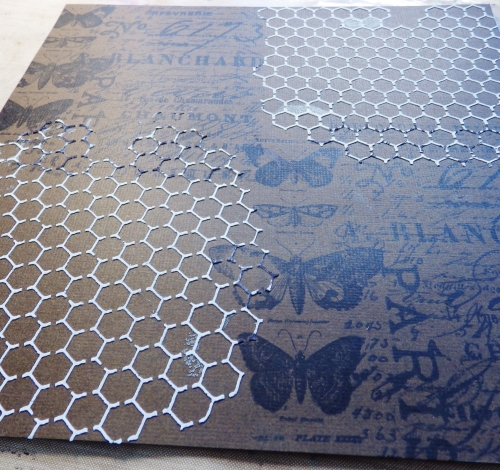 See how the ink went both on top of and inside of the chicken wire?
Once complete, I ran a distressing tool around the edges and then adhered it to the center of a sheet of Strawberry Mosaic Moments Grid Paper.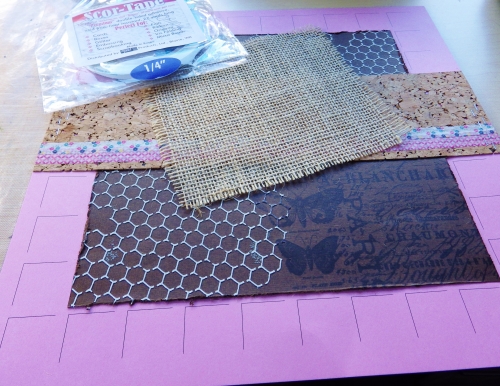 For a little more texture, I cut a strip of corkpaper (Lifestyle Crafts) to fit the grid system and adhered it. I added a bit of washi tape (Stampin' Up). Then I cut a bit of burlap and adhered that with a few staples and Scor-Tape (which is strong enough to hold it firmly.)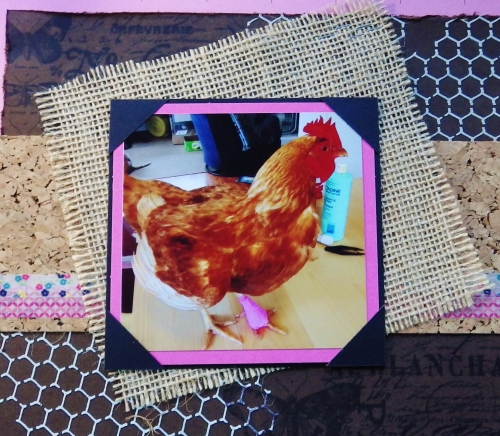 I cropped my photo to fit in a Paper Tile. Then I matted it in black cardstock and added Black Corner Tiles to the corners. I adhered it to the center.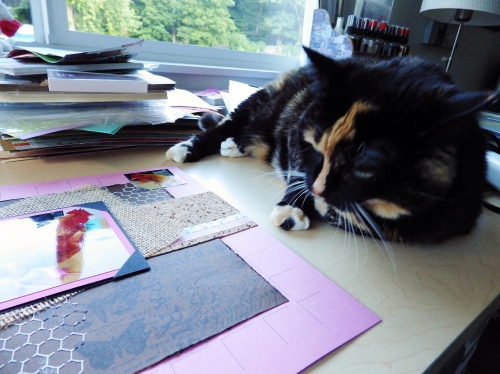 I added a photo to the top right corner and one to the bottom left corner. (I couldn't resist showing how my cat helps me craft ...)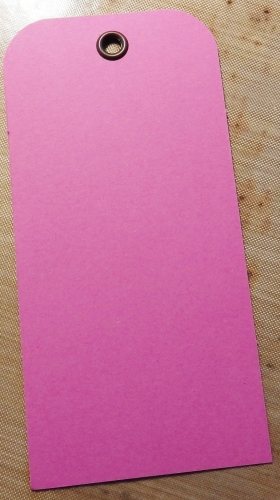 For the journaling, I decided to create a tag out of Paper Tile. I corner rounded the top and added an eyelet.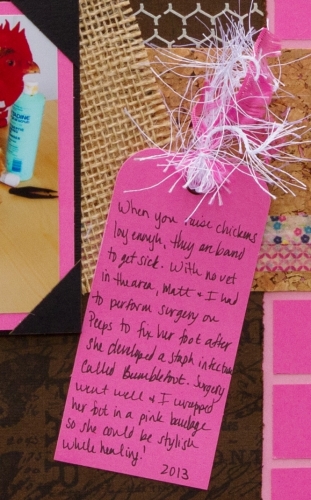 With a few fibers added, it is the perfect journaling block.
TEXT: When you raise chickens long enough, they are bound to get sick. With no vet in the area, Matt & I had to perform surgery on Peeps to fix her foot after she developed a staph infection called bumblefoot. Surgery went well and I wrapped her foot in a pink bandage so she could be stylish while healing! 2013
I added Paper Tiles to the remaining squares on the page (I love the contrast in pinks).
I used a couple of Cyclamen Pink Corner Tiles as a bit of an arrow to draw attention to Peeps' bandage.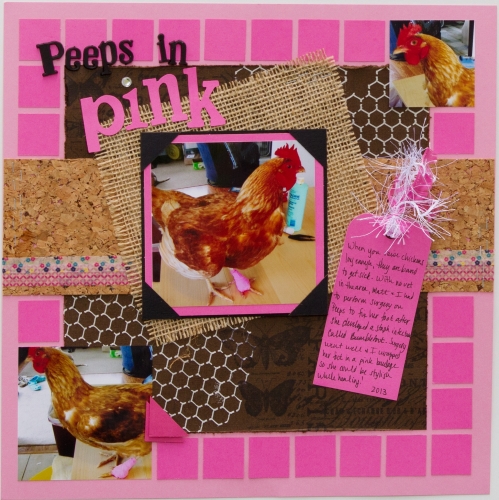 I added black plastic letters (Tim Holtz) for the title and then used a Paper Tile to cut out the word Pink. I added a gem in place of the dot on the "i" because all girls need a little sparkle!!
I am sad the DT term has come to an end. I will miss the challenges, but I will continue sharing pages both here, on MosaicMoments.com and on my blog, candyscraps.com.
Shared by Candy Spiegel on August 18, 2014 | Memory Date: August 18, 2014