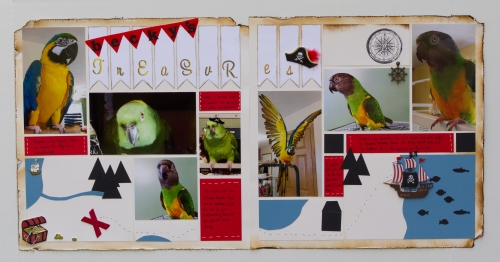 This month, we were challenged to create a layout inspired by the book, "Treasure Island."
I love anything with a nautical feel, so I can say, I was loving this challenge! The most difficult part for me was coming up with a subject.
Then, on a recent trip to my cousin's, I took a few photos of her children, er, birds. And it hit me ... pirates always have a parrot, so it seemed like the perfect subject to use in this challenge.
I wanted to make the page look like an old pirate's treasure map, so I started with Mosaic Moments Grid Paper in Ivory and distressed and inked the edges to look old.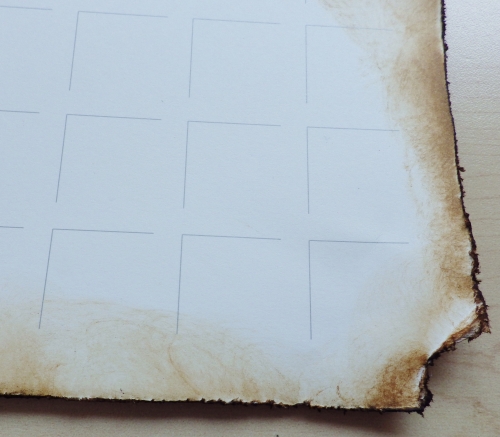 I added the photos so I could imagine the layout and then used the brand new Banner Tiles in White.
When I separated them, some had little nubs on the sides. I quickly took them off with a bit of sandpaper.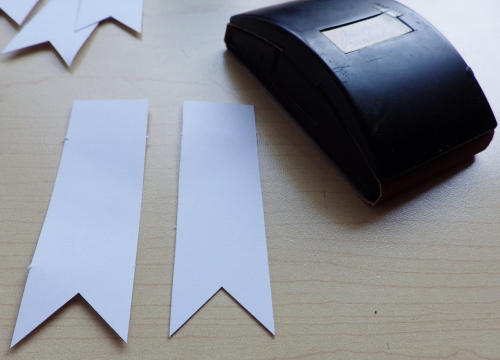 The one on the left is not sanded, the one on the right is. It just takes a second and it gives your pages a professional look.
I inked the edges of the Banner Tiles and then placed a gold sticker letter on each one to create my title.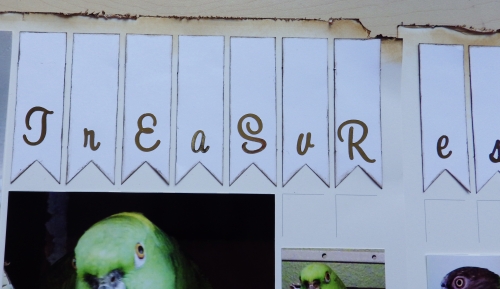 I wanted the photos to appear that they were placed on a map, so I used Paper Tiles in Ivory around the page. This way, they blend right in with the background.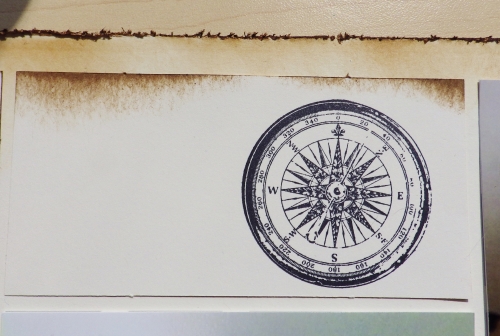 Since every map needs a compass so you know which way is north, I stamped one on the Paper Tile at the top of the page.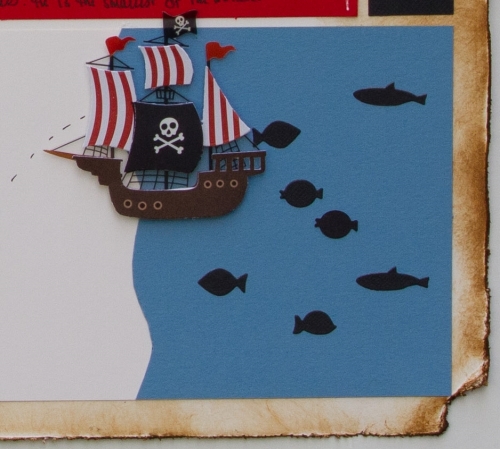 I used stickers, punches, brads and die cuts to illustrate my map. I cut the water from Paper Tiles in Bermuda Blue. This way, I knew they would fit perfectly on the edges of the map.
I added journaling blocks with Paper Tiles in Scarlet.
Here is a close up of the pages ...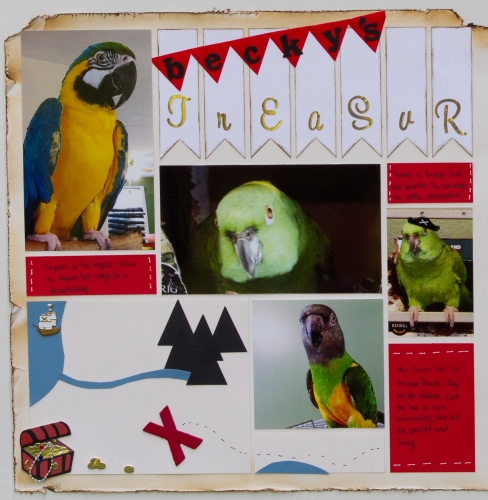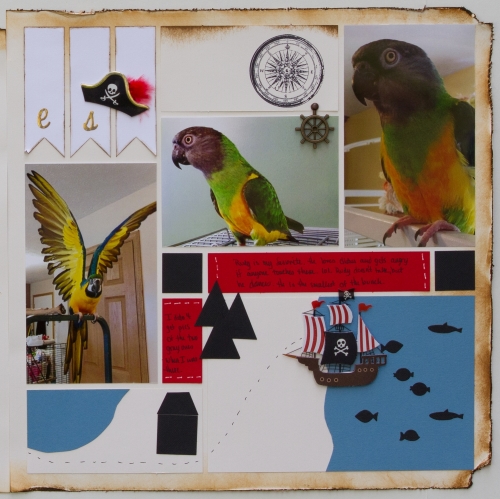 and one more look at the completed spread ...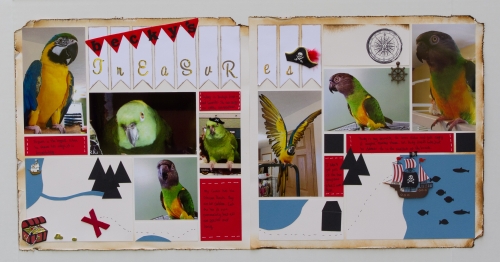 Shared by Candy Spiegel on August 2, 2014 | Memory Date: August 2, 2014