Our challenge this time was to create a page inspired by "Pride and Prejudice."
An obvious choice was to focus on the love theme in the story, but since I just created one like that, I wasn't ready to do another.
So instead, I turned to the fashion of the day.
I found the following photo on Pinterest and fell in love ...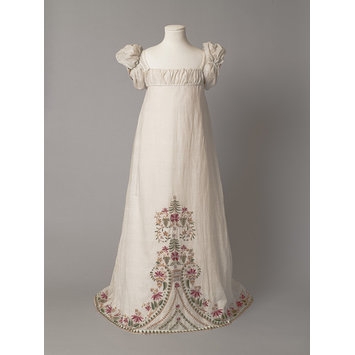 I also found this one on Pinterest ...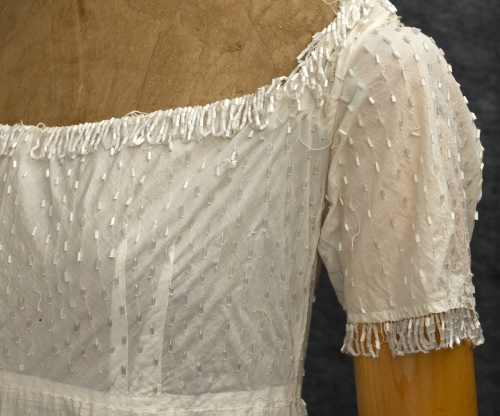 I used elements from these dresses to inspire my page. I have never done a heritage page using the Mosaic Moments system, so I decided to give it a whirl. I wanted photos of family members who were alive around the time the story took place. I don't have photos that go back quite that far, so I opted for photos of my husband's great-great grandparents and his great grandfather as a young boy.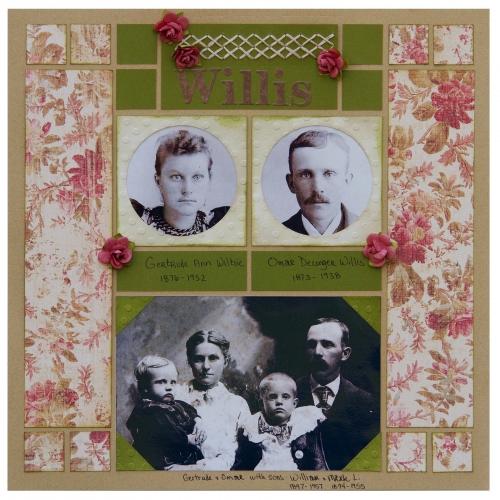 First, I kept the page simple, since both dresses were simple. This paper, from K & Company, reminded me of the embroidery of the first dress. I used Ginger Mosaic Moments Grid Paper as the background. I also used Kilarney Paper Tiles for the title, journaling blocks and accent pieces.
I wanted to include some sort of stitching on the page, since my favorite dress had that beautiful embroidery on it. If you know me, you know that needles and fibers and me are not friends.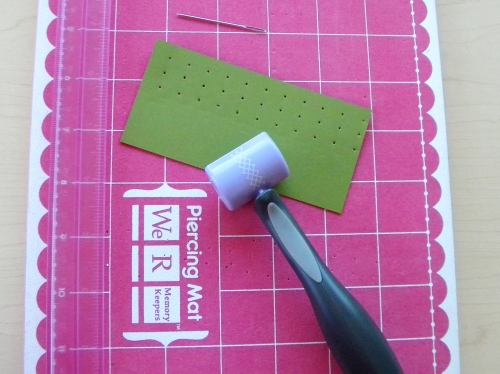 So, I pulled out my Sew Easy kit from We R Memory Keepers and used it to create the holes for the floss at the top of the title block.

I also wanted to use Circle Tiles on the page to help highlight my husband's ancestors. The White Circle Tiles I had were too white, so I inked them with Distress Ink to soften the color.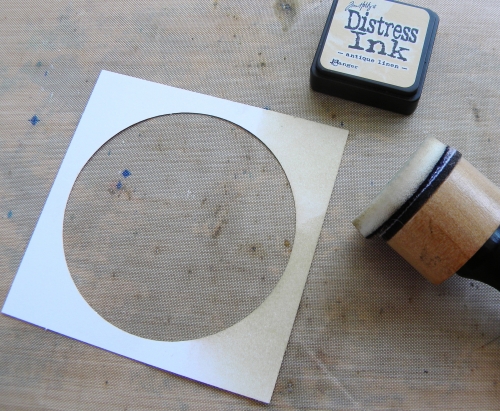 I also wanted to use Corner Tiles, but, again, I did not have the right color. Fortunately, I was able to nearly match the green of the Paper Tiles with Distress Ink!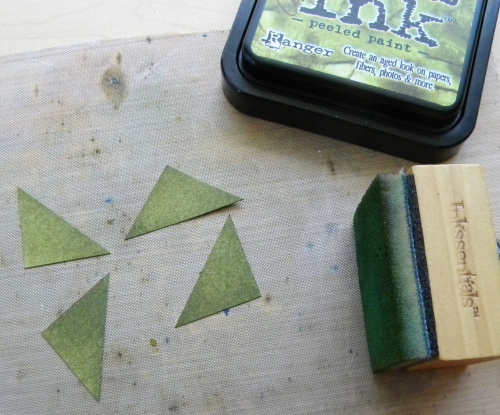 Finally, I wanted to "recreate" the tiny beads in the white dress. From a glance, they reminded me of dots, so I used an embossing folder from Elizabeth Craft Designs to add the dots to the Circle Tiles and Corner Tiles.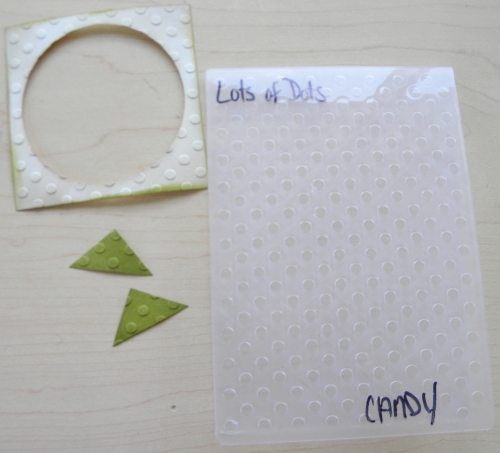 As a final touch, I added a bit of Distress Ink to the edges of the Circle Tiles and the edges of the patterned paper.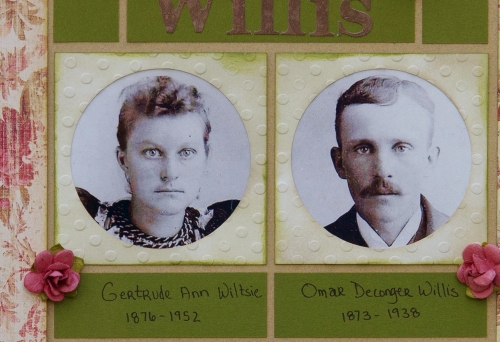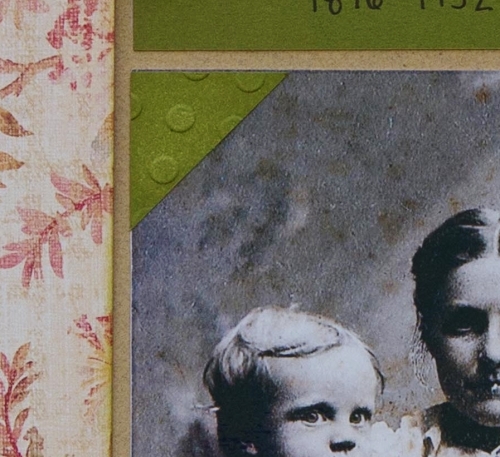 I added a few flowers from Prima and some sticker letters from KaiserCraft.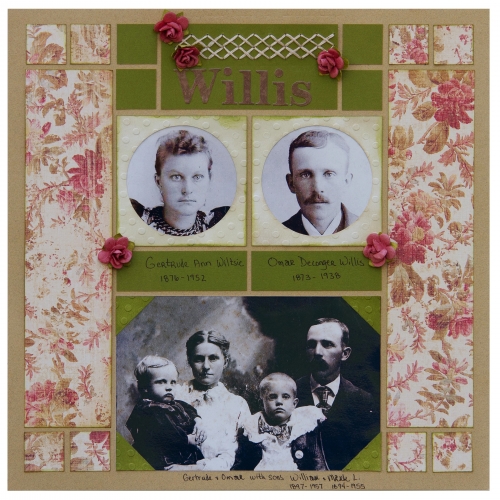 What do you think?
Shared by Candy Spiegel on June 2, 2014 | Memory Date: June 1, 2014