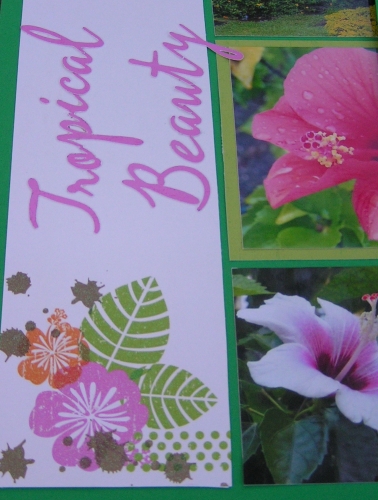 First off, I have to apologize for being late with this layout! I had it finished, but just didn't get time to download it to Journella!
The theme of this month's 2nd challenge was Flowers (kind of obvious, huh?!). As I live in Minnesota, and we had another winter from "you-know-where", our flowers are barely starting to bloom now. In fact, for my husband's 60th birthday party last weekend, he went and bought many new perennials just to have a little bit of color in our backyard! So, I used tropical flowers from one of my vacations.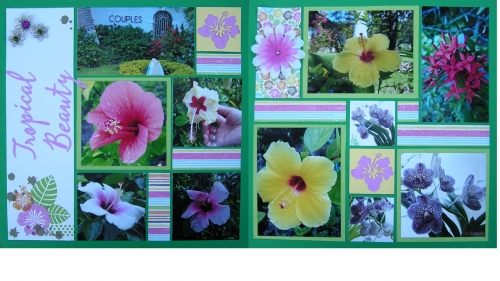 I used mostly photos of hibiscus so that I could incorporate the fun corner tiles!

I exchanged the white background with a pink so that it would blend more.
As the challenge included using metal, ink, and/or crinkled paper, I was excited to use my new filigree flowers with brads in the center (from Oriental Trading Company).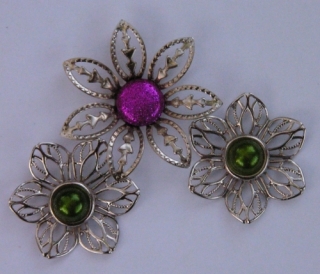 I used a couple of the brads included, and one from another set I had as I wanted that color. The fun thing about these is that you can use whatever color works for your layout! I also used a fabric flower on the second page with a brad in the center of that one as well.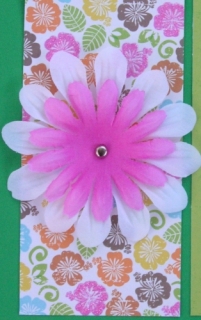 I used Emerald Grid paper, one of my favorites! All of the other paper, the title paper, striped glitter paper, green mounting paper and the pink that I used for the title and behind the cornerstones, are all from the same collection. Unfortunately, I don't remember which one! But I love the bright colors and a little "bling" with the flowers!
Here are close ups of each page: I especially love the rain drops on the petals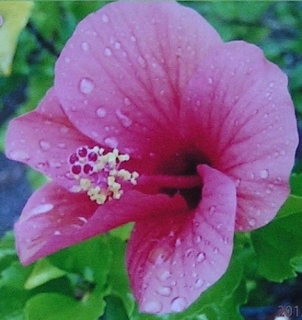 and the reflection of the pistil and stamen of the hibiscus!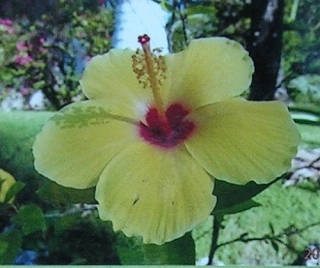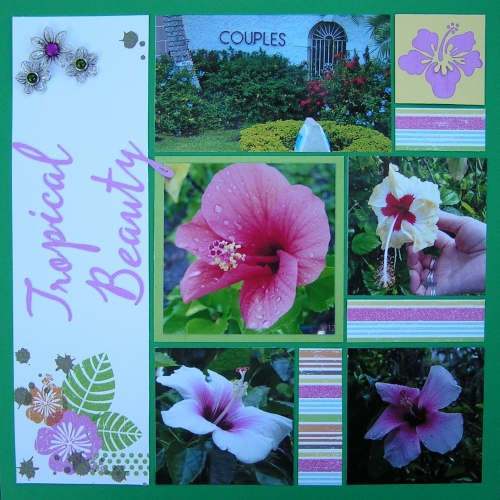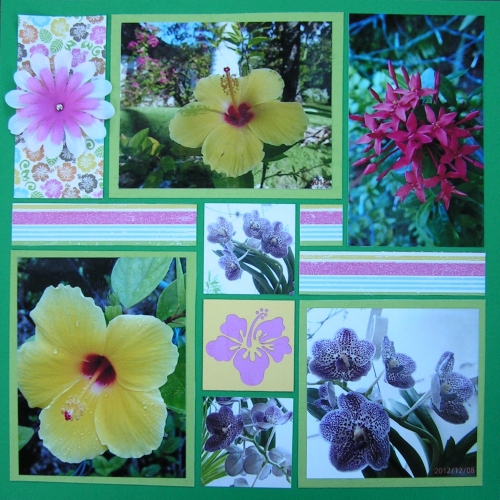 At least these photos make me hopeful that WE will have our own flowers here in Minnesota soon!
Shared by Lori Hanson on May 23, 2014 | Memory Date: May 22, 2014