In our latest design team challenge we were asked to take inspiration from the book/movie 'Letters to Juliet.' Based on the real life group, The Juliet Club, in Verona, Italy, that answers letters sent to Romeo's Juliet. Many write for advise on love and others to tell a beautiful love story.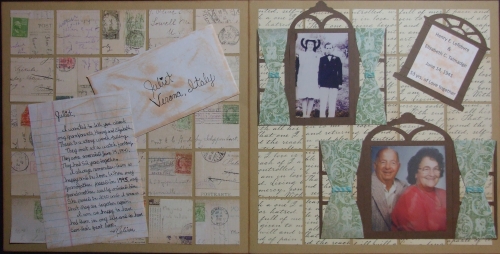 I love the movie and have seen it many times, so I was excited about this challenge. I immediately thought of my grandparents.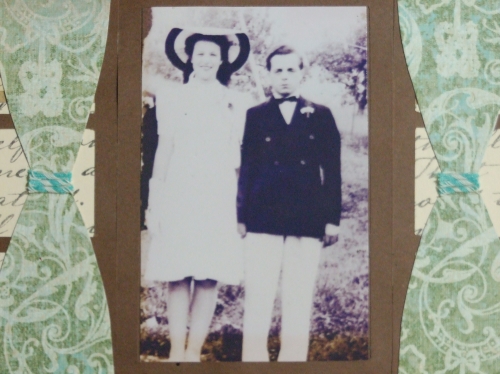 In the movie, Sophie has a line that says, "I think it's a story worth telling." And I think my grandparents are a story worth telling.
When I gave the eulogy at my grandmothers funeral in 2010 I said that I would tell her stories and stories of her to keep her memory alive, and this helps keep that promise.
Getting started I frequented our pinterest board that the whole design team contributed to. The colors and sights of Verona are breathtaking. I decided to go with the earth tones. I chose Mosaic Moments grid paper in Ginger. From my stash I found some great papers. I love paper with postcards, letters, writing, travel. (I kinda hoard it!) With my 2 1/8" punch I was able to get 25 squares out of a sheet of postcard paper and 25 squares out of a sheet of paper with a love letter written on it. 25 squares was the exact number I needed. I decided to place them on the grid paper making a 'gridded' background.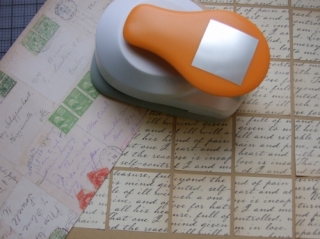 I wrote a letter to Juliet to tell my story, and addressed my envelope to Juliet, Verona, Italy. Many letters arrive this way to the Juliet club, they somehow find their way. I used a CTMH stamp pad, Bamboo, and used a technique called suede-ing (By running the ink pad directly over the envelope and note paper)to give them a more aged look.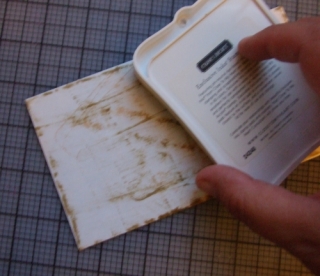 I noticed in the movie and many pictures of Verona you see lots of windows and Romeo did come to Juliet's balcony to win her heart. So I went into my Cricut Craft Room and found some windows that I really liked. Since I had already chosen the pictures I would be using of my grandparents from their wedding day and their 50th wedding anniversary, I increased the size so that the 'inside' window dimension would fit like a frame around the pictures. I cut two of each so that I could cutout the middle of one and then cut the other to look like the window was opened up to see the picture. I also found some nice patterned paper in my stash to make a curtain. I also added some bakers twine to the curtains.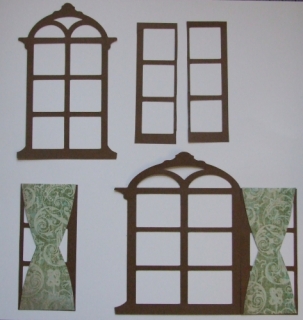 There's was a simple love. I struggled with my final pages, do I add more, does it need bling??? In the end, I am usually a less is more kinda person, so I really liked the simplicity. For me it made the story the focus.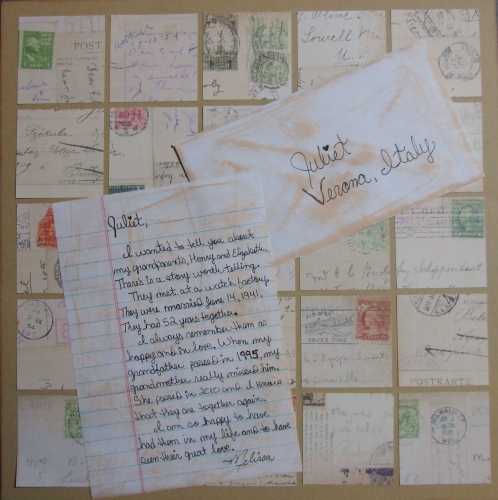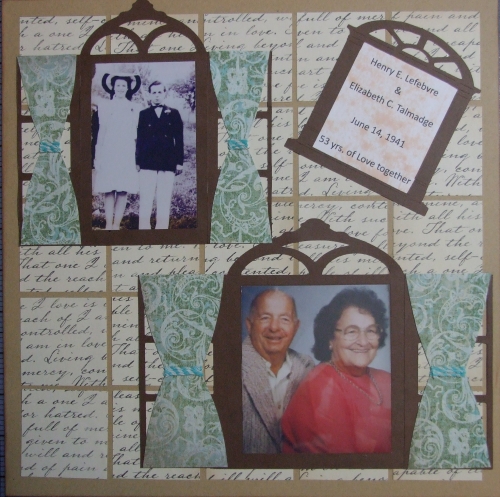 Thanks for stopping by!
-Melissa
Shared by Melissa Fulgham on May 7, 2014 | Memory Date: May 7, 2014