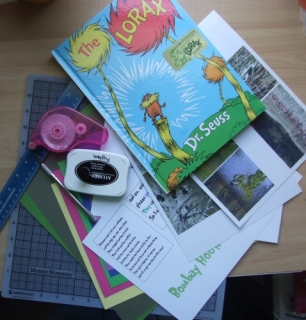 In our latest challenge we were to take inspiration from Dr. Seuss's book The Lorax.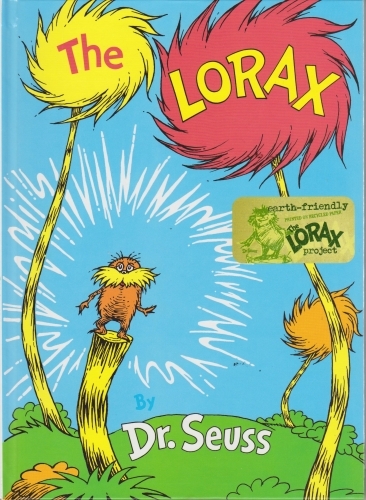 It is a great book that I read to my kids. In the story the Lorax is trying to save the Truffula Trees, but the Once-ler thinks he has a better idea. Soon the trees and the animals are all gone and there is nothing left.
Here in Delaware, some believed that they needed a bypass to help the beach traffic flow thru the state better. They ate up our wetlands, took out farmland that has been in families for 100's of years, even went thru established housing developments taking out houses in their way. All for "progress" in the name of "the right of emanate domain". This was to better for all of us. Ha! The traffic is worse and as you travel down that bypass you can see the ravages of their work. More then 10 years later and you still see what I like to call the tree graveyard (see pictures on page 1) The animals and birds have not returned to these areas, even thou they said they would preserve and create new wetlands.
There is still a beautiful place here in Delaware called The Bombay Hook Wildlife Refuge.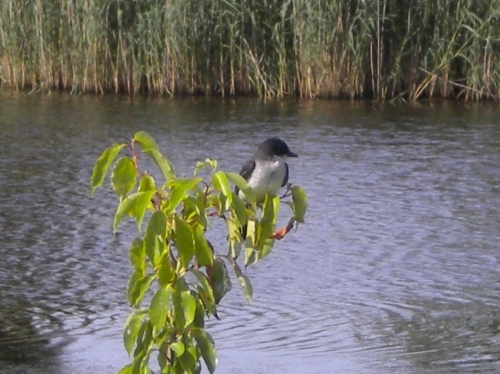 The wetlands are vast and healthy and the birds and animals are happy there. If we don't stop this "progress" where will our wetlands go? and who will speak for the birds?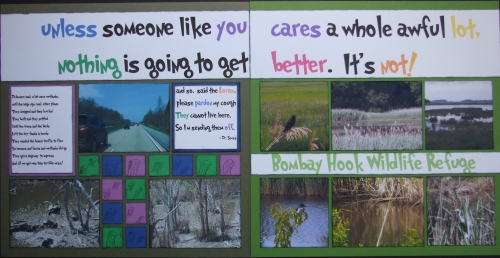 I chose to use mosaic moments cypress paper (no longer available, but Kilarney is a good substitute) for page 1,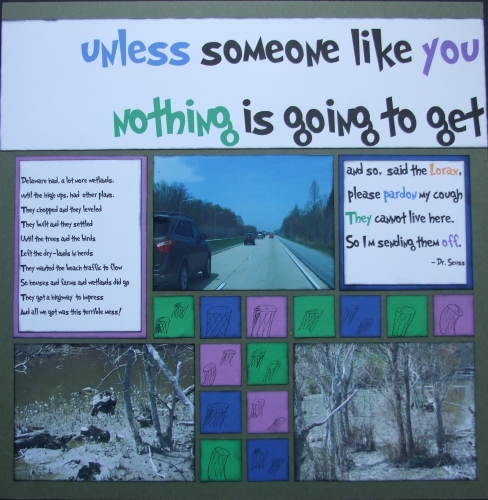 and spring green paper for page 2.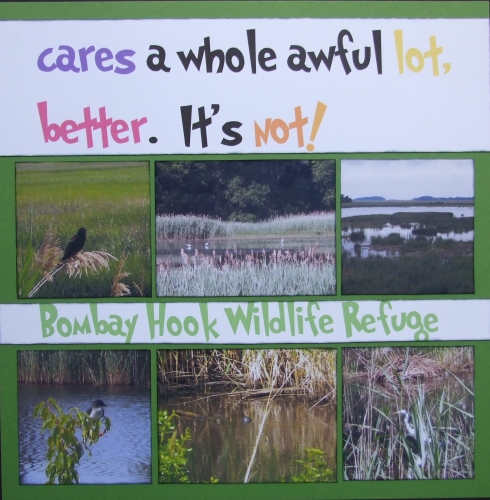 In the story as the destruction goes on the pages are dark and when the truffula trees and animals are abundant the pages are light. I found a "Grinch" font and used that in my journaling and titles. I highlighted a few words in each using the colors found in the book.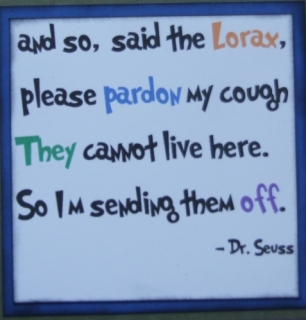 I tried my hand at a little ryming in my journaling to keep the whole feel of Dr. Suess.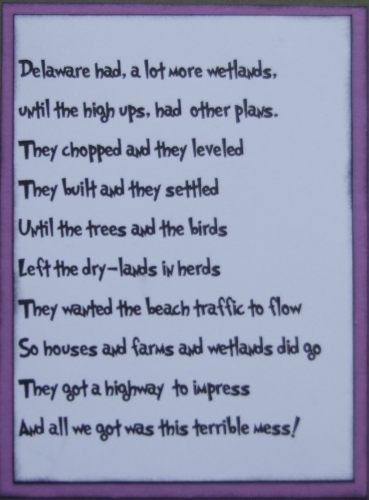 I also pulled solid card stock from my stash to match the colors as well. I used Paije's suggestion of inking the edges in black since the illustrations are black outlined in the story. I inked both the paper and the photos.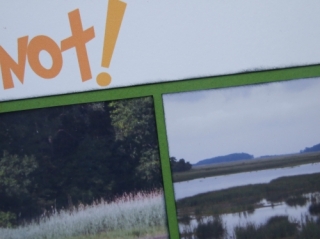 I also took my 1" punch and punched out coordinating card stock, inked the edges and drew in tree stumps like the ones in the book and the ones you can see from the bypass.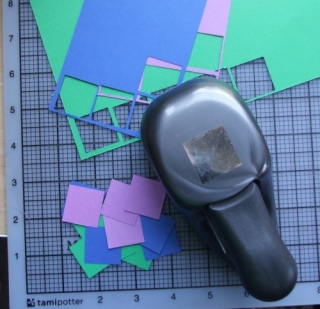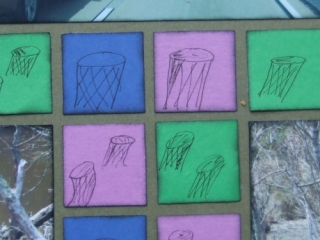 Hopefully, enough of us will care an aweful lot so that things will get better. We can all start on Tuesday and find away to celebrate Earth Day!
Thanks for stopping by!
-Melissa
Shared by Melissa Fulgham on April 20, 2014 | Memory Date: April 20, 2014