For the second March project, the MMDT members were to be inspired by the book "Hitchhiker's Guide to the Galaxy". I am not a huge sci-fi lover, so this challenge was truly a CHALLENGE for me.
After some thought, I decided to do a Fireworks Lover's Guide to the Galaxy... and feature some fireworks photos I've taken. I've always wondered what fireworks would look like from a plane (like when you were landing). (NOTE: My first thought was based on Chapter 23 and I hope to get that layout done and on in the near future, too!)
I chose to use black grid paper because I didn't want any color to detract from the night sky photos. But, I sprayed the black grid paper with a mist from Lindy's Stamp Gang. It's called Moon Shadow Mist and this color is "Smoky Sapphire".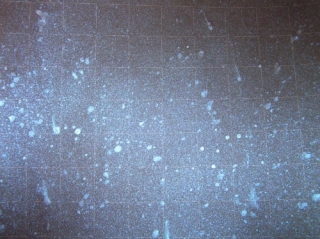 It, along with the holographic star papers, gave it a kind of galactic look. Unfortunately, I covered most of it, but then sprayed a set of 1" paper tiles (black) and used them alternately with the first holograph paper, HOTP "Fireworks Silver Holographic".

I used pop dots to raise the black sprayed tiles to give it some depth. I also used Core'dinations "Black Tie" glitter paper to back my journaling.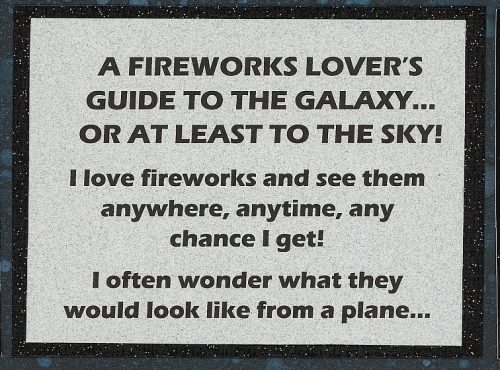 The bottom row is 1" squares of HOTP "Holographic Stars". The other 1/2 is Holorgraphic Self Stick paper from Darice. I thought it was paper when I bought it...so this was another challenge...cutting these triangles and then peeling the backing off! YIKES!!!!!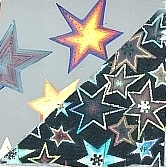 The page pattern I used is number 60...found at snapncrop.com. Here is the complete two page layout and each page individually...I really like the ones where the color is reflecting on the lake below!
Hope you enjoy my little part of the galaxy!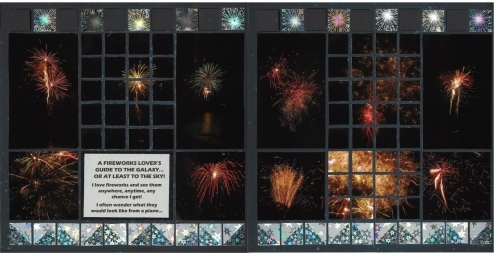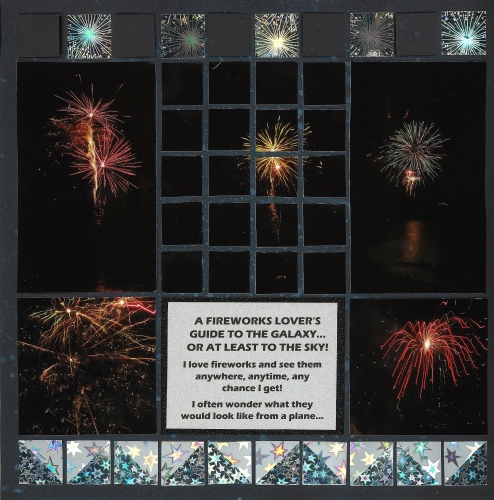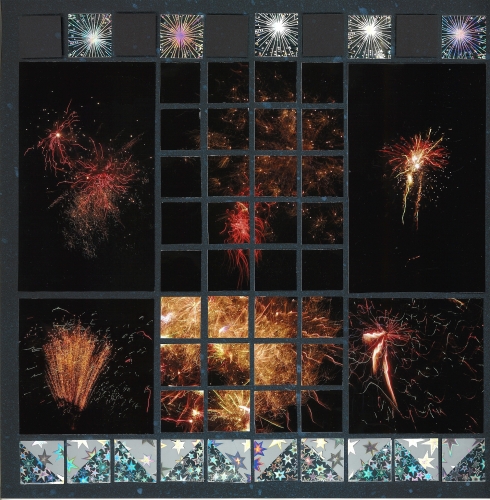 Shared by Lori Hanson on March 21, 2014 | Memory Date: March 20, 2014