The Brandywine Zoo in Wilmington, DE has a 'Scout Day' every year for the cub scouts and girl scouts to earn achievements and electives. Our pack went and had a wonderful time. While waiting for everyone to arrive the boys were gathering up leaves and jumping in the piles. They were so fascinated with the 'giant' leaves as they called them. Some were as big as their heads. We had good weather for November and all the animals were out for the kids to see. The boys learned a lot and had tons of fun!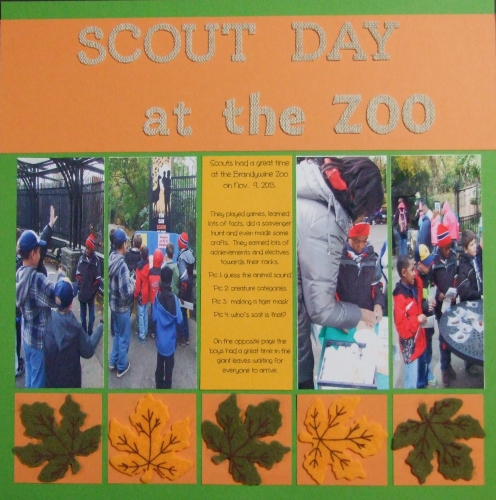 I went with MM paper in Spring Green and then found some yellow and orange in my stash that coordinated well.
There are some great rock retaining walls at the zoo and I used photos of them to fill in the space around my pictures.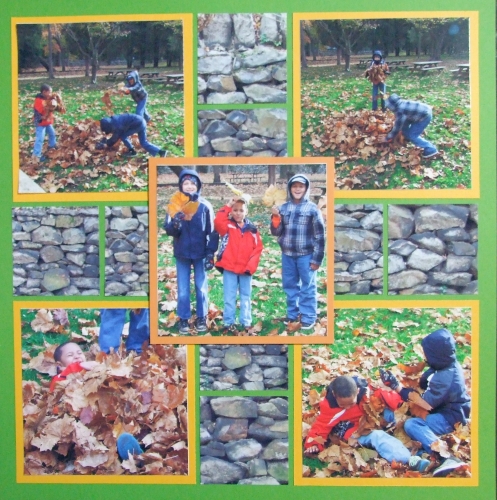 For our latest challenge we were to use the bleeding and overlapping technique along with burlap, fabric or felt. I really like the bleeding and overlapping, since I am usually one to "color outside the lines". A lot of times we get caught up with "the template" and forget that it is a guide not an absolute. So I did my title by "bleeding" from side to side. I also went thru my stash to find the burlap letters I have been hoarding. I thought this would be the perfect time to use them.

I have also had these great felt leaves that I got at the dollar store that were perfect for this project.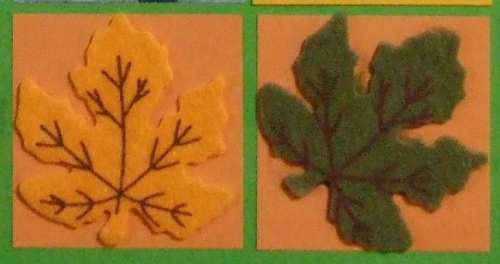 On this second page I used the overlapping technique by placing the center picture, so that it overlapped the corners of the other four.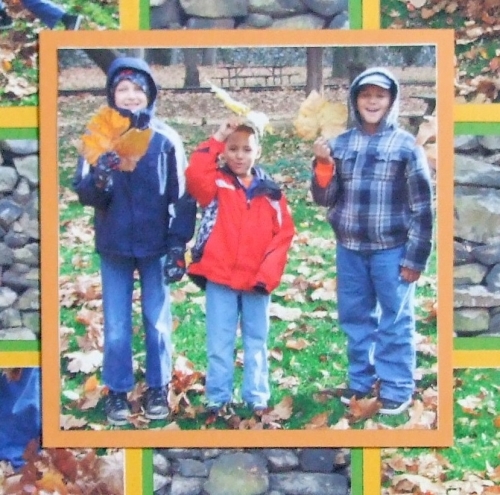 I also used pop dots to give it a little extra pop! I always save the 'negative' after using the 'dot' part, because it does the same job and great when used for a larger object that needs to be popped up.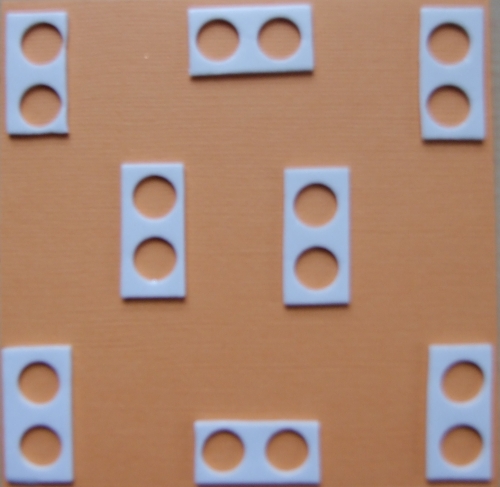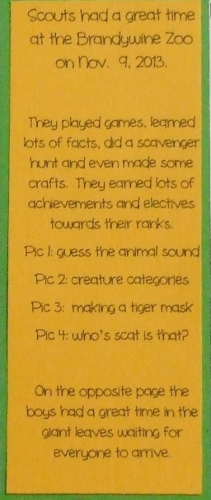 Thanks for stopping by, I hope you enjoy it!
Shared by Melissa Fulgham on March 7, 2014 | Memory Date: March 7, 2014