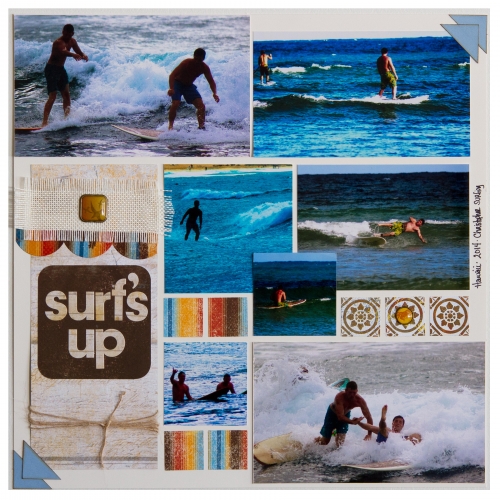 Today is my son's 23rd birthday, so I thought it was fitting to share a page about him today.
Since I am sick to death of winter, I decided to transport myself someplace tropical -- Hawaii -- vicariously through my son.
Christopher is stationed in Hawaii -- he's in the Navy, but is attached to a Marine group. Whenever he is not serving his country, he is surfing. I am so happy for him. He has dreamed of surfing since he was 10 years old, so I am delighted that he now gets to live his dream.
When he was home for Christmas, I asked him to send me some pictures of him surfing. He had a friend take some in January. (While we were enduring below zero temps, snow measured by the foot and ice storms that took out the power, my son was surfing! Isn't he lucky!!)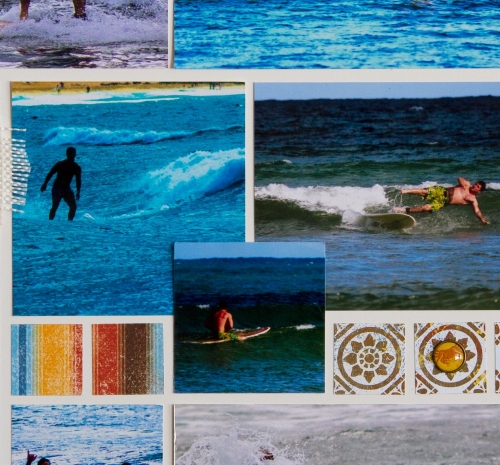 For this page, I went beyond the grid ... I started with Mosaic Moments Grid Paper in Ivory, but I took some photos to the edge of the paper. This is a great technique when you have a 4x6 photo that you cannot trim. Just start at the edge of the paper, rather than the edge of the grid and it will fit perfectly!
I overlapped the middle photo. Since there is so much water in these photos, they are perfect for this technique.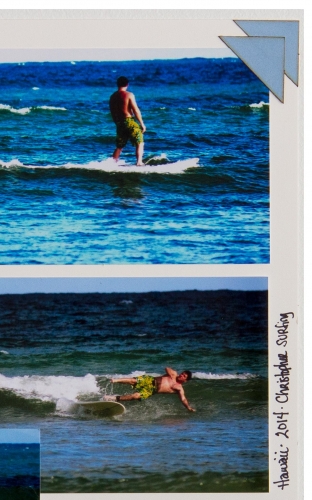 I also went beyond the grid with the photo corners. The are from Mosaic Moments as well. I chose the blueberry ones and added a bit of ink to the edges. Then I layered them to add another element to the page.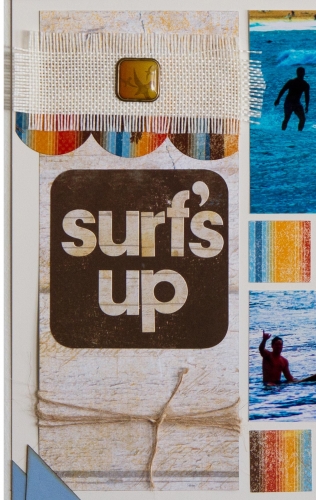 I created a large title for this page by layering paper and stickers, adding twine and a bit of linen fabric, a brad and another set of photo corners.
I filled in the rest of the page with patterned paper and another brad. (all of the stickers, brads and patterned paper are from Bo Bunny).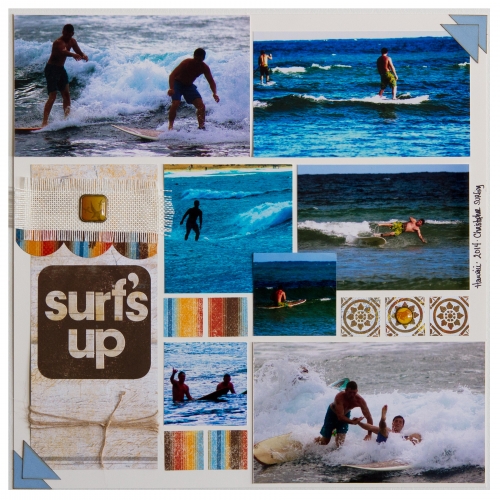 Shared by Candy Spiegel on March 6, 2014 | Memory Date: March 6, 2014