For the second February MMDT challenge, we were to take our inspiration from a Grimm Fairy Tale. If you've followed me since Design Team 2013, you know I did Cinderella last year. So, "now for something completely different" (in the words of Monty Python!).
When we were in Hawaii in January, we stayed at a Bed and Breakfast in the town of Kailua for the last 5 days of our stay. The house was very nice, with a pool in the great backyard. Also in the backyard were a ton of birds that would serenade us (ok, or wake us!) every morning. So, when I started looking at the photos, I thought about the story "The Town Musicians of Bremen", otherwise known as "The Bremen Town Musicians". If you don't know the story, click here for a link to the Wikipedia version.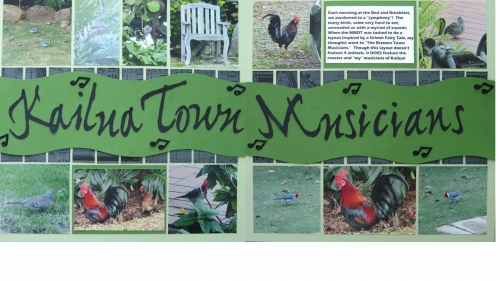 Though this layout only features one of the critters, these are my Kauilua Town Musicians! (And this one is for you, Candy!)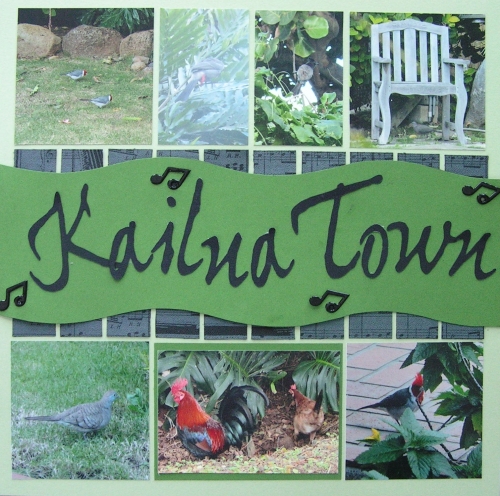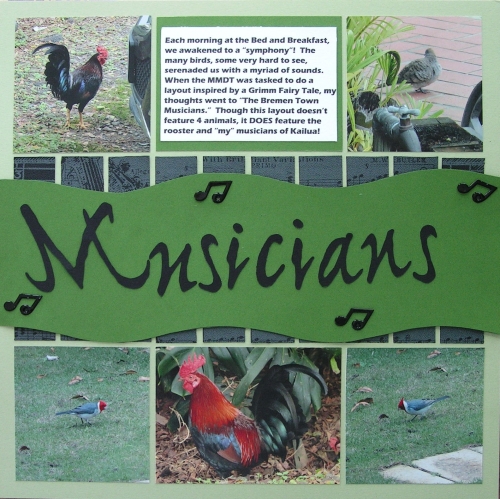 Here is a close up of the journaling and of the two photos in the middle of the first page...the hard to see birds!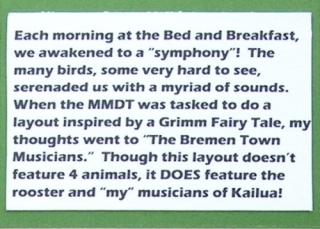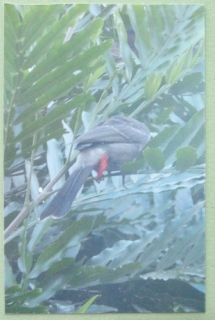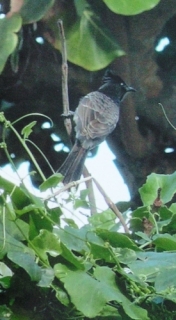 I used Everglade grid paper (don't think that one is available any longer), and Kiwi Crush from Bazzill for the title banner and mounting. I had a template I used for the banner, and used the "Stone Script" Cricut font for the title letters. I added some music note brads I had, and if you look closely, the patterned paper behind the banner is some paper I had from a monthly club called "Club Scrap". It has music on it! Here's a close up of a bit: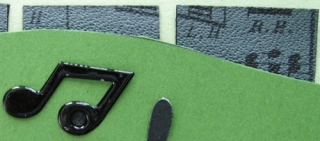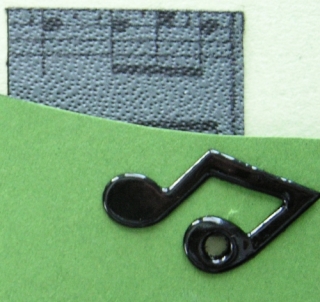 Enjoy the music in YOUR life! :)
Shared by Lori Hanson on February 22, 2014 | Memory Date: February 21, 2014