For our latest challenge we were to draw inspiration for Grimm's Fairy Tales. If you have ever read the original Grimm's Fairy Tales you will find them to be rather morbid! I do have a wonderful hardback of their complete works (210 stories with 32 tales that never appeared in English before), that I would never read to my children to put them to sleep. I chose, Brier Rose, which we know today as Sleeping Beauty.
I seem to take a lot of pictures of my children and others sleeping. I find that, especially, my children, sleep in some of the craziest positions. I went thru my pictures on the laptop and had to cut myself off at 20. LOL.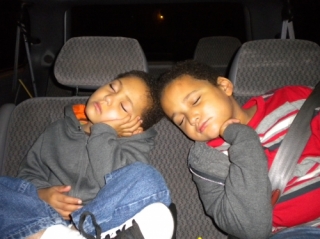 I decided to use MM Pewter color paper as my background. I went with a classic combination of black/white/red as my other colors. I used the MM white and black corner tiles to fill in the 1" squares across both pages to link them together. I went into my stash of left over sticker letters to add a little something else to the page.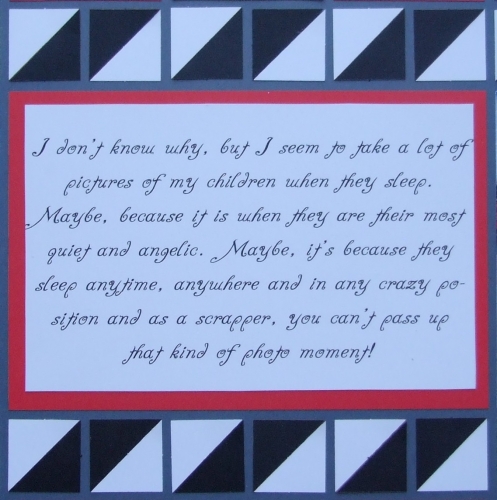 Thanks for stopping by. I hope you enjoyed it!
-Melissa
Shared by Melissa Fulgham on February 17, 2014 | Memory Date: February 20, 2014