Initially I was again stumped by this months challenge of fairy tale page. So I researched fairy tales and just couldn't find one that i could pull together pictures for. So I looked thru my recent pictures, and every year i make lay outs with family and friends with their picture with Santa. So I did a little more research and found that Santa was originallly a russian fairy tale about a man called Father Frost. He went to New Years celebrations and bought gifts for all the children and placed them under the New Year tree. Father Frost carried a magic walking stick. This fairy tale has evolved into Santa Claus.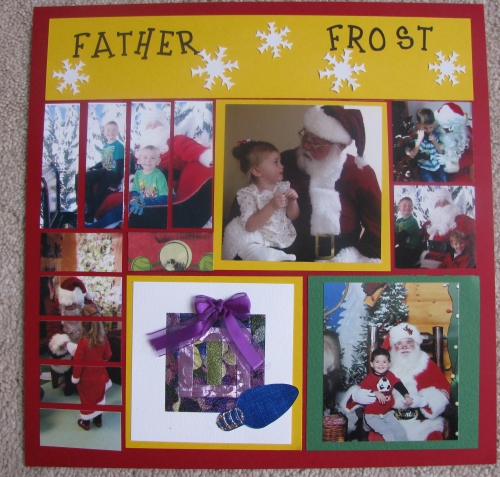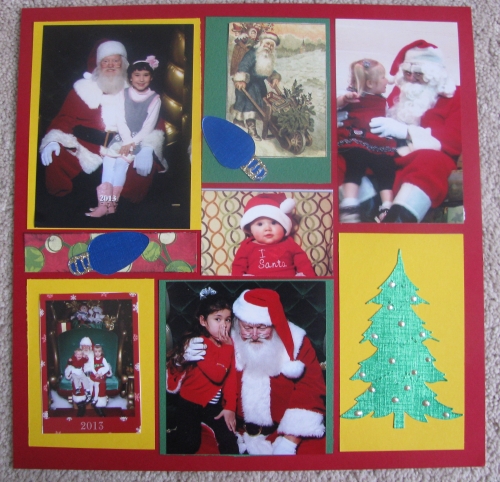 I started with MM scarlet red grid paper, and used dark yellow and green cardstock. I made the title with the yellow cardstock and used Creative Memories alphabet and embellished with snowflakes, from white glitter cardstock. I love iris folding and made an iris folding gift embellised with a christmas light from blue foil paper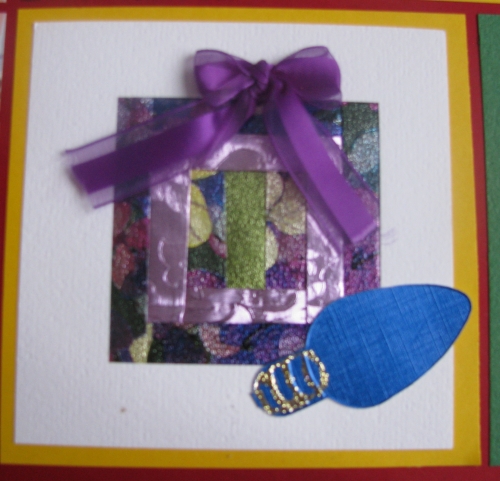 On page 2 i used a die cut sizzix christmas tree with pearl embellishments and a Pink paislee Santa trading card, I thought this is a close version of Father Frost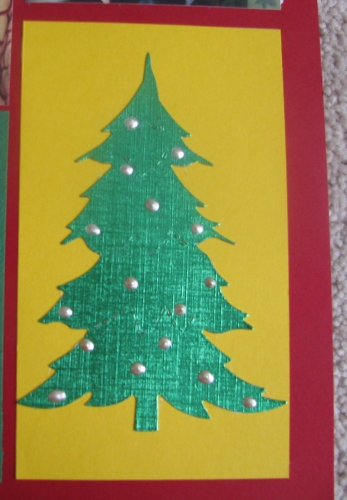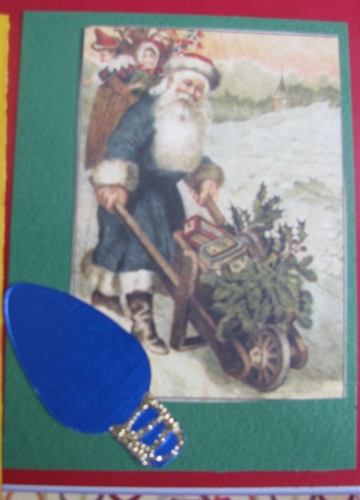 I added a couple more Christmas lights to add a little more "pop". I always love Santa pictures and enjoy that all my friends and familly share their pictures with me.
Shared by Deemahn on February 11, 2014 | Memory Date: February 10, 2014