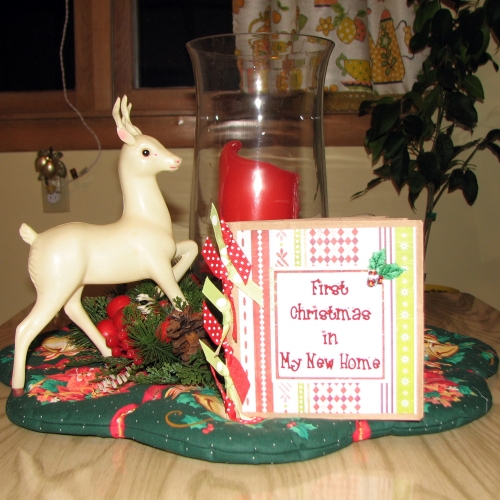 POST WINDOW: December 1st - 7th.
Use Mosaic Moments RTC (ready to cut) Grid.
THEME: Explosion Box or Mini album using Mosaic Moments RTC grid paper.
Create an item for the holidays. Photograph it in a holiday setting. Be sure to show all sides/pages.
When I was a Stampin' Up! demonstrator, the first class I ever taught was a paper bag scrapbook class. I enjoyed the class so much and so did my students that I ended up doing the class several years in a row, all with different themes. So when we were asked to create a holiday mini-album, I remembered how much fun these were and decided that's what I would do!
For those of you who have never seen these before, they are made from 3 regular brown paper lunch bags. The first step is to select 3 bags and lay them flat in front of you, alternating the flaps so that they are on opposite sides on each of the pages of your book: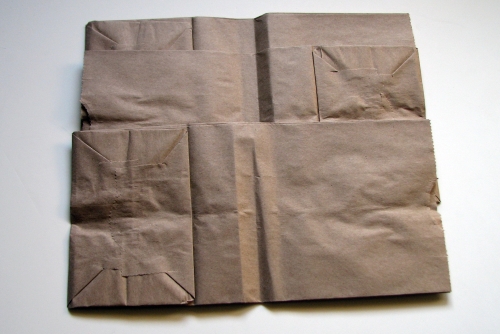 The next step is to make your binding. I generally mark about 7 spots with a pencil on the edge of the bag and then punch holes using a Crop-a-Dile. Insert ribbons to tie together. This is what holds your album together.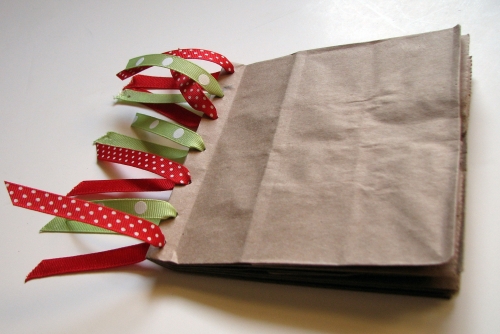 Next, you need only a few pieces of coordinating patterned paper for this project. I used Basic Grey's Eskimo Kisses collection.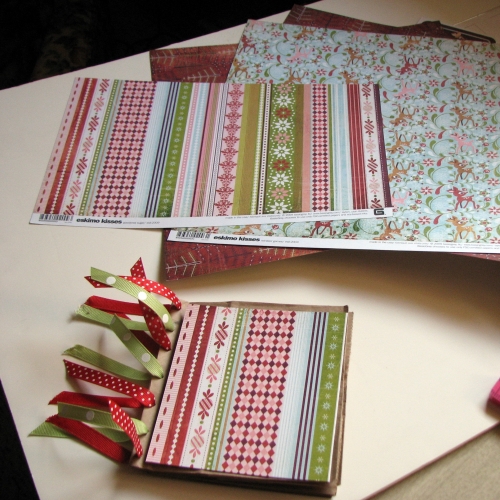 For the covers (front and back) you should use the same piece of paper so when you stand it up, it looks like a real book, and the pieces are 5" x 5". The inside pages that are whole are 4 3/4" x 4 3/4" and the pages with the flaps are 4 3/4" x 3 1/2" with a scrap for the inside part under the flap. This is what I did for all the pages and attached RTC paper 4" x 4" to the whole pages. I inked the edges, of course, and will put photos in once my first Christmas is over. I will also embellish with cornerstones, stickers from the same collection and journaling where needed. I started the first page so you could get an idea of what it will look like: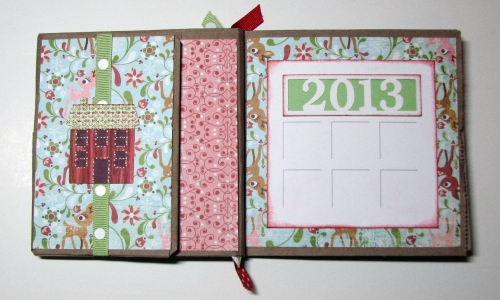 Here are the rest of the pages that will soon be filled with happy memories: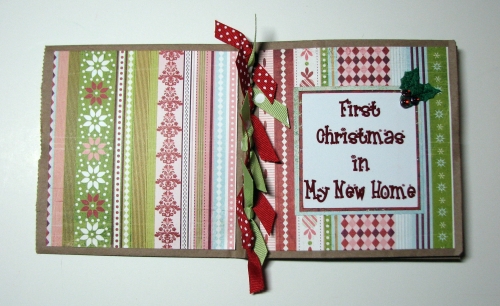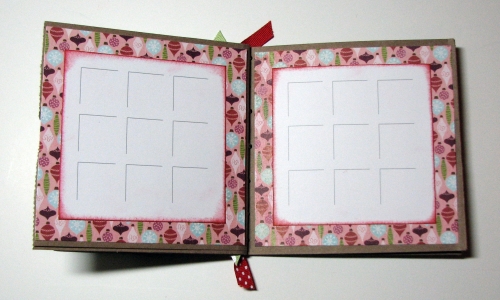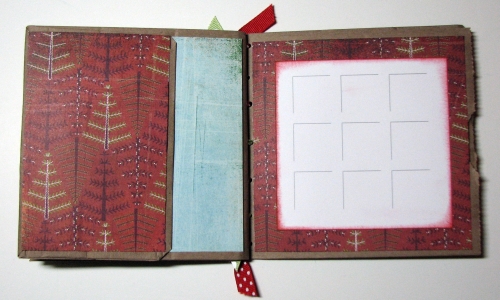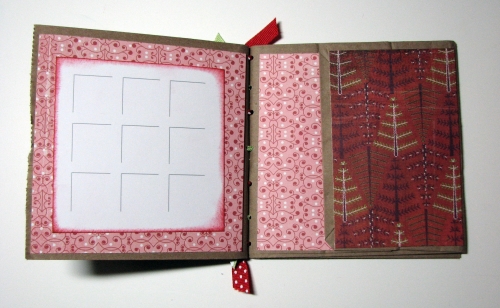 I hope you enjoyed my mini-album. I will repost when it is completed so you can see what it looks like finished. Happy Holidays everyone!!
Shared by Heather Cartland on December 8, 2013 | Memory Date: December 7, 2013