MMDT #21 assignment was a scavenger hunt to photo the colors and textures of fall. There was a checklist to follow and specific instructions.
I used paprika grid 12x12 paper for early fall photos and forest green 12x12 grid paper for late fall photos. Title font Tango from Microsoft Word.
I had such a hard time picking only enough photos for 2 layouts, so I split them into 4 pages (2 for early fall and 2 for late fall). Hope you don't mind the extra pictures. I love fall and the scavenger hunt was a blast!
Page one below: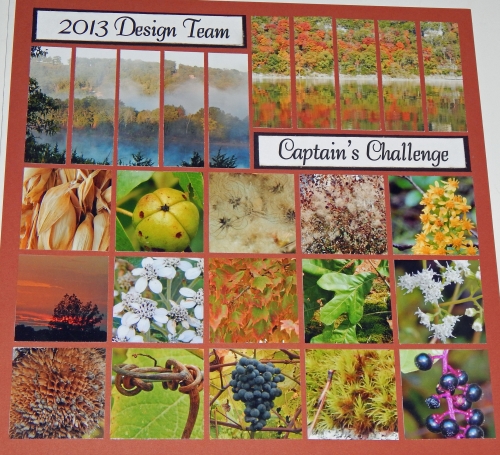 Page two below: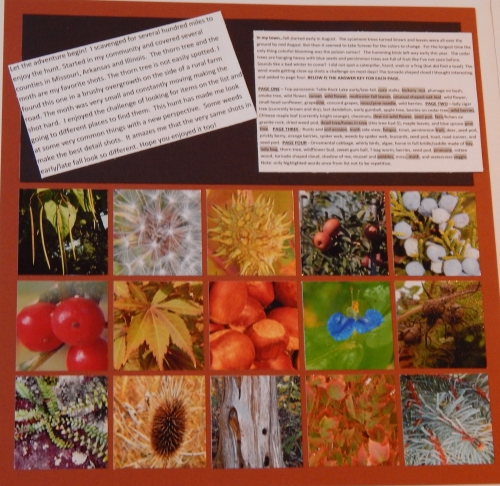 Larger version of journaling: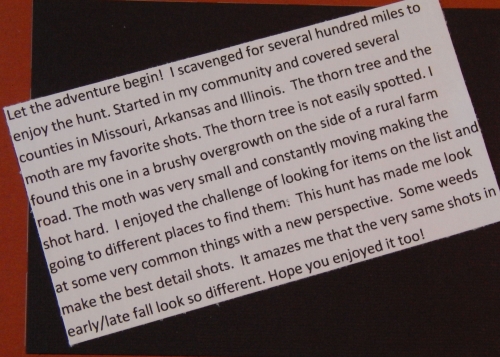 Page three below: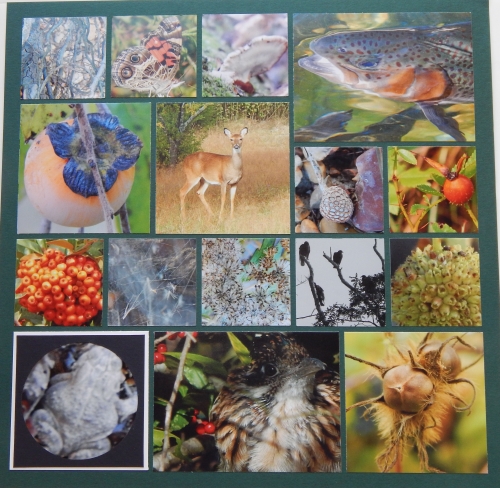 Page four below:
Layouts side by side: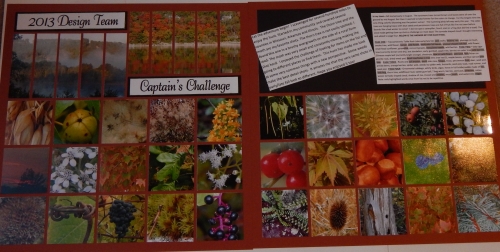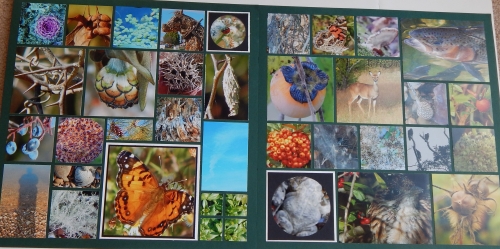 Places visited for early fall:
Eckert's Apple Orchard, Belleville, IL; Villa Antonio Winery, Arnold, MO; my neighborhood and route to work; Table Rock Lake, Golden, MO.
Places visited for late fall:
St. James Winery, St. James, MO; Dogwood Canyon near Golden, MO; Roaring River State Park and Trout hatchery, Arkansas; Table Rock Lake in Golden, MO.
Here is a photo of the road runner taken by my neighbor...she had more luck getting the whole bird.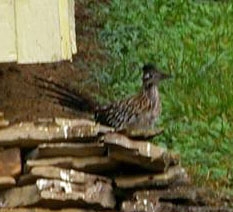 Hope you enjoyed :)
Shared by Julie Oconnor on November 4, 2013 | Memory Date: November 4, 2013