This project was for my granny. The poster sized Mosaic Moments collage features all of my grandmother's great-grandchildren from my dad's side of the family. I think we are going on about 19 or 20 by now. I am still waiting to see which one of us has the "ooops" child. I assure you- it won't be me!!!
Unfortunately, I forgot to take photos of the project before I delivered it to my grandmother. These photos were all taken with my iPhone and simply do not do the project justice. I figured it was still better to share. :-)
Here are a couple photos to show how big this project really is: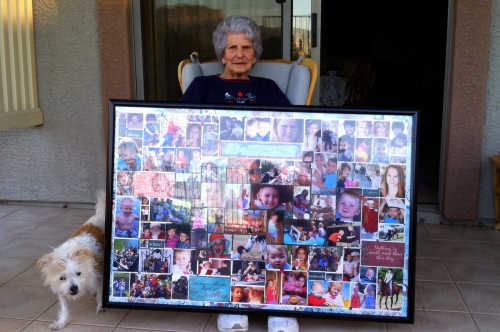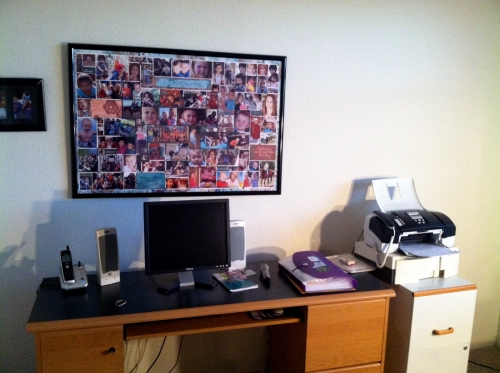 Here are a few close up photos from the project: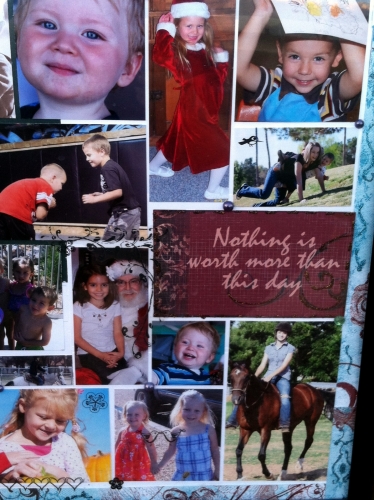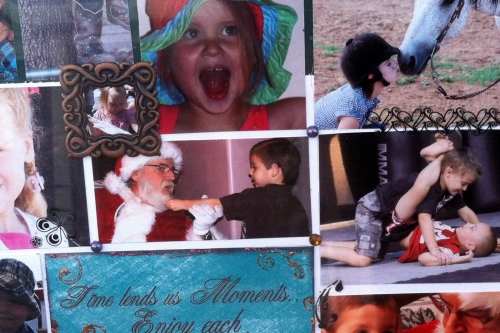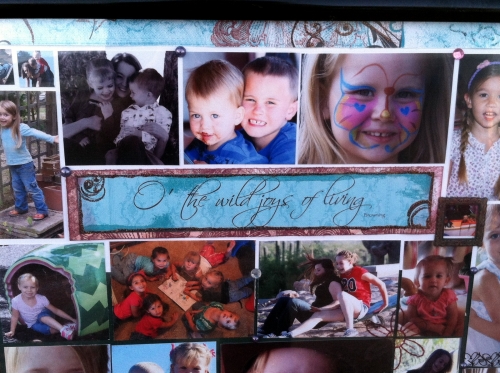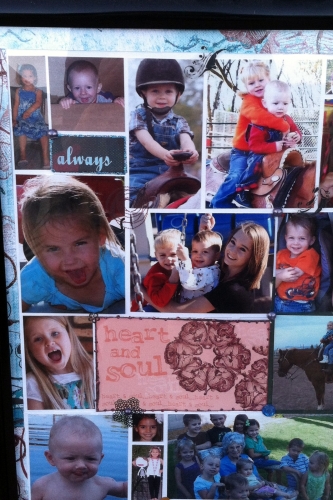 And finally, a photo of the project propped up outside: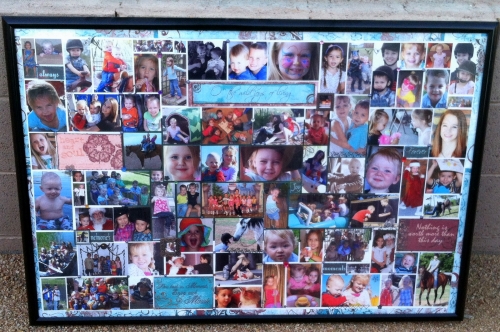 For this project, I used both the black and white grid paper from snapncrop.com. Additionally, I used quotes and patterned paper for the border from shopquickquotes.com.
Thank you for stopping by!
Shared by Billi Glenn on October 21, 2013 | Memory Date: October 21, 2013