MMDT #18 was a Crop Dog challenge. However I wanted to do a manual version and post it. My husband and I had gone to the river after dinner on a Saturday evening. There was a large paddle boat heading south on the Mississippi River. My husband thought if we drove to a point further south called Ameren UE Rush Island Plant we could get some better pictures. So off we went and we made it in time to get some good shots.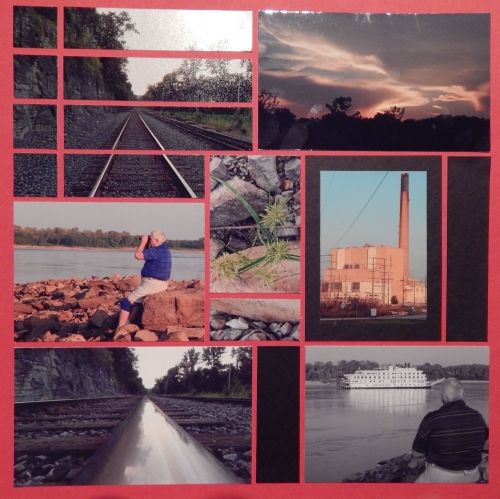 Page two below. Top left photo is a view north on the river. The mile marker is from the first stop in Crystal City Boat Club. The black/white photo is remnants of a small bon fire.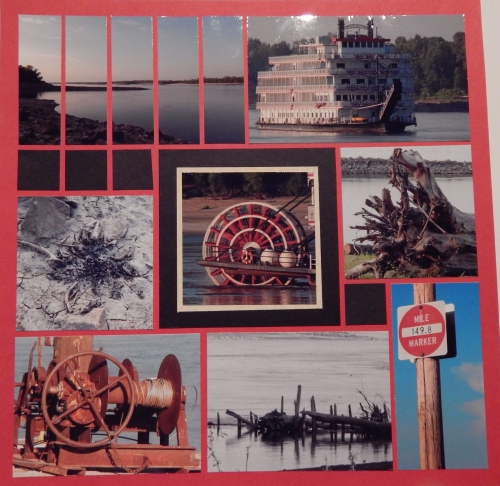 The paddle wheel photo was how I chose the colors brick, crème and black for layout.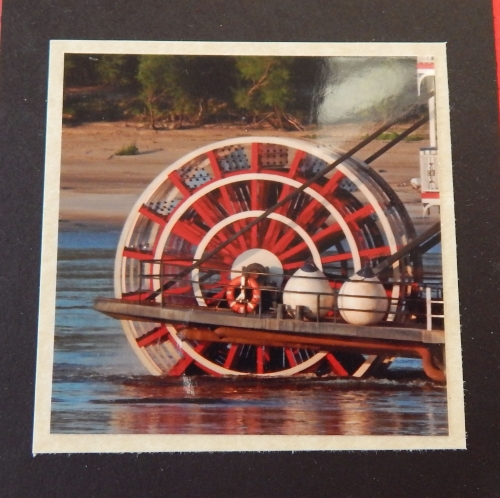 Pages together: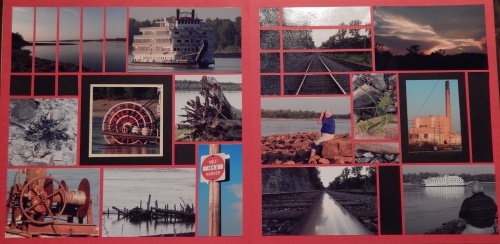 I just wanted to give you another view to compare Crop Dog's "Old Man River". It's one of our favorite places to go! Hope you enjoyed too.
Shared by Julie Oconnor on October 8, 2013 | Memory Date: October 7, 2013