MMDT #16 photo challenge inspired by texture. We were to choose a location of our choice and capture textures. I wanted to do this assignment at Elephant Rock or the Sandy Creek Covered Bridge. There wasn't time to go to Elephant Rock and the bridge was closed for construction. So I chose a park approximately 3 miles from my house. It has an old iron bridge that is only open to foot traffic. Years ago is was a popular swimming hole. I like this area because it is quiet and just neat!
Used oregano and periwinkle MM grid paper from www.snapncrop.com
This assignment turned out to be three pages long. However, I haven't figured out how to post page three it is more than 5mb? Will work on that tomorrow. Too tired to think any longer.
Page one below: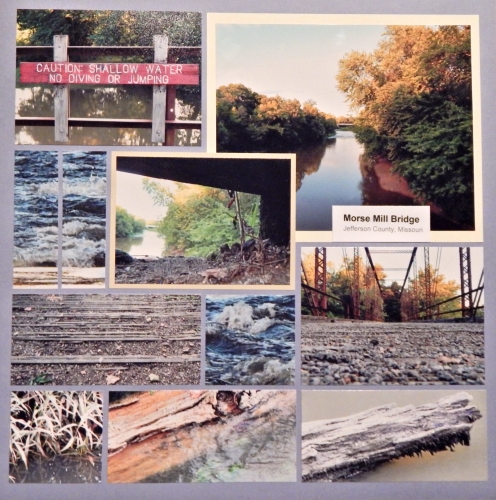 The bottom page photos are all the same log. Middle photos are taken of the aging roadway.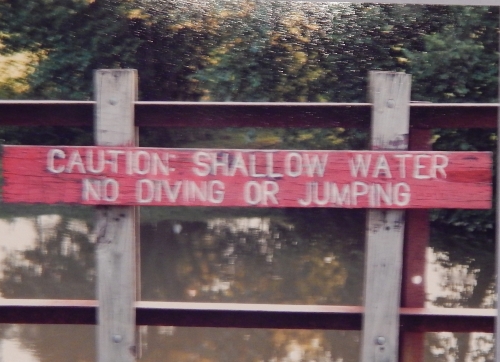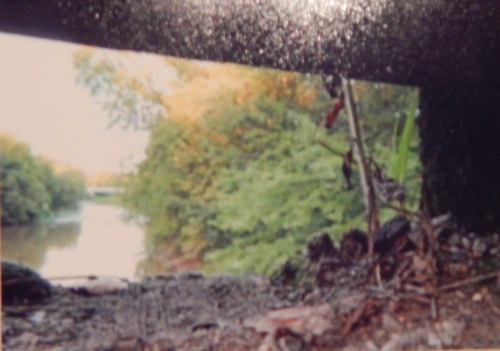 The above picture was taken from a hole in the girders of the bridge. Same view as the photo above it on page one.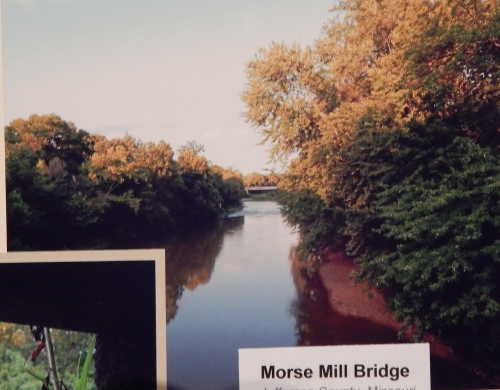 Page two below: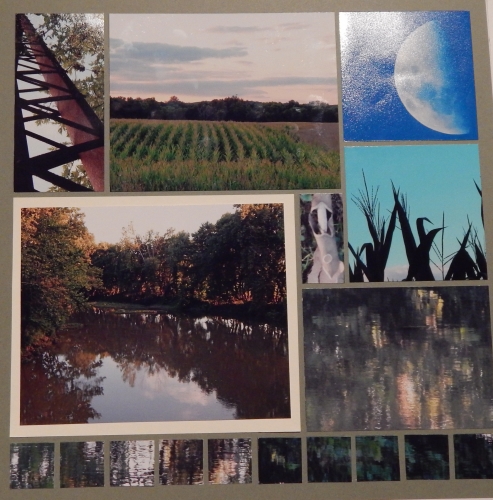 The above photos were photos of the reflections on the water.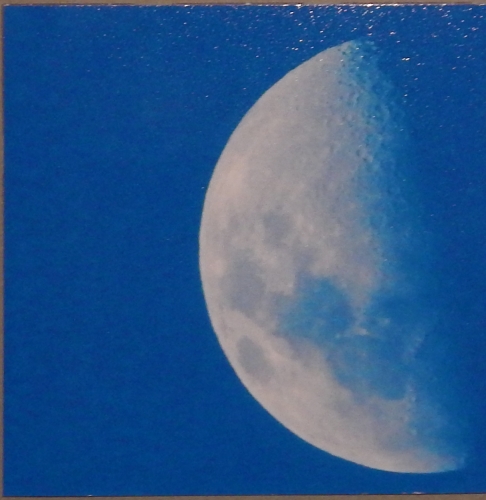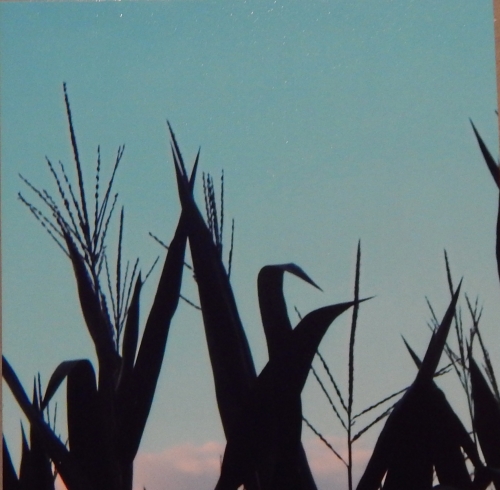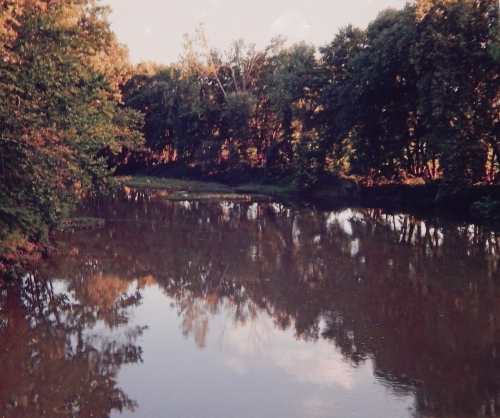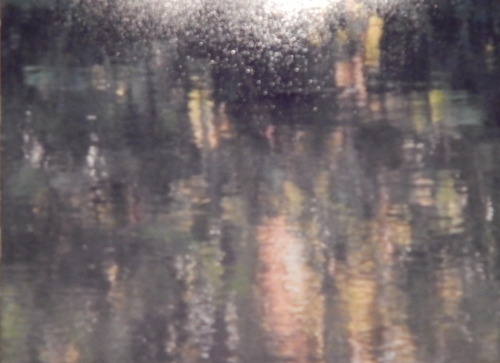 Page three below: sorry it took so long...figured out how to make less than 5mb.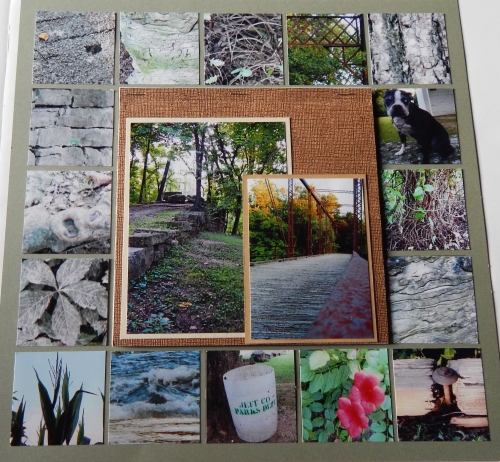 Starting top left is old asphalt on bridge, close up of the boulders at south end of bridge, vines around tree, iron work at north end of bridge right, tree bark, mugzee :), same vines on tree as prior, boulders close up, bridge hardware, the only flower on the bridge, trash w/logo, rapids from page 1, corn, dusty weeds, knotty roots, stone from east side of bridge foundation.
Below is page two of the booklet.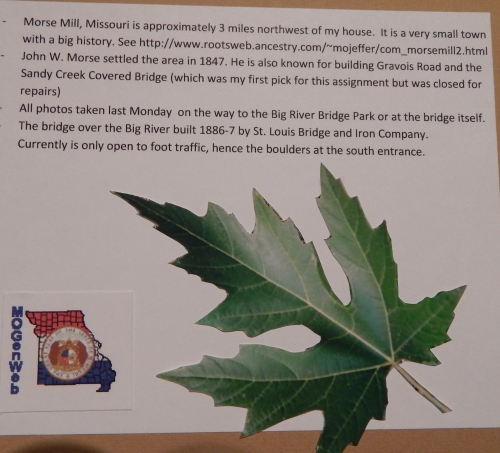 This is photo of a leaf cut out and taped to book.
Below is what the bridge looked like years ago thanks to the internet.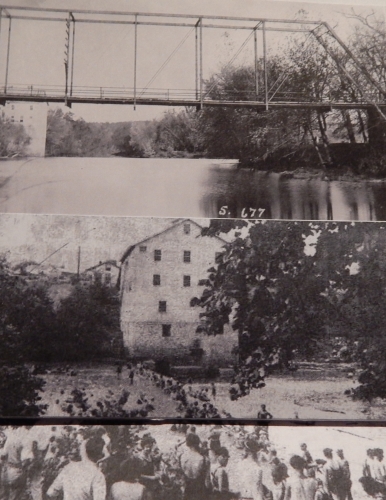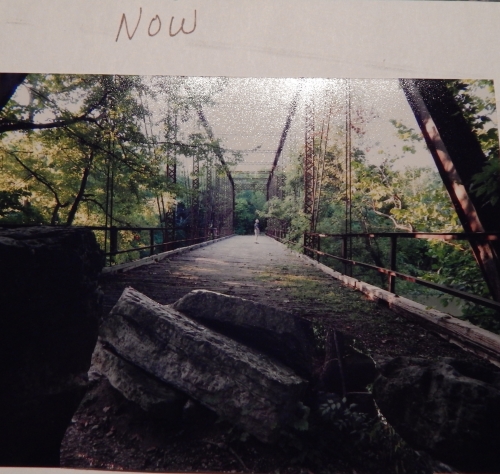 Notice Ted (without leg brace) in the distance.
Thanks for stopping by!
Shared by Julie Oconnor on August 22, 2013 | Memory Date: August 21, 2013