Greetings Everyone! Won't you join us in wishing Tami Potter a very Happy Birthday?
The 2013 Mosaic Moments Design Team has put together a unique Birthday Greeting for Tami who celebrates her Birthday TODAY, August 13th!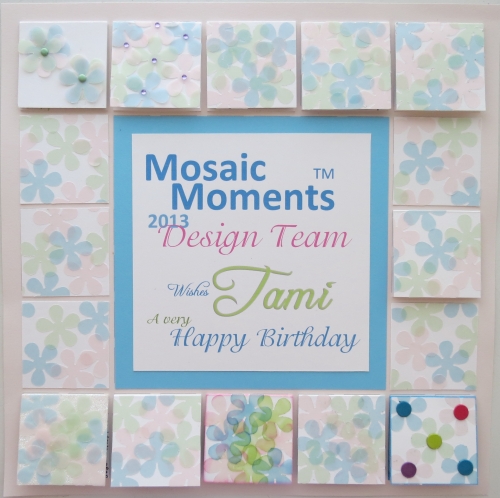 This two page layout includes a page with the Designer's sharing the layouts they believed Tami to have enjoyed the most from the Team this year.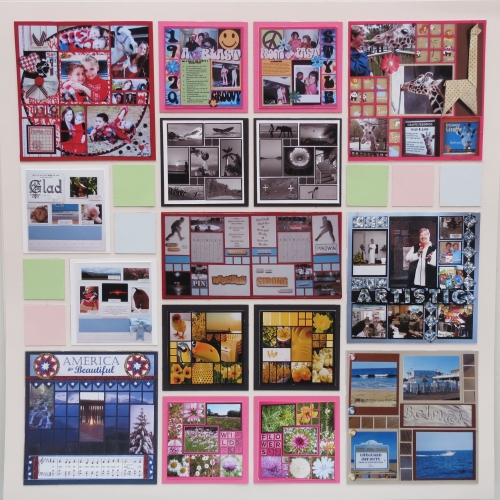 On page one are their birthday messages. Each DT Member received a packet of punched vellum flowers that resemble our Team Logo and a 2x2 block doubled from me, the DT Captain. They were asked to decorated the cover, put their own style to it and then inside include a photo on the top and message on the bottom and get them back to me by the deadline! And they did!! Everyone made something unique and I hope you will see some of those details, some used brads, others gems and glitter…but it all works together to bring the same wonderful message…Have a Happy Birthday Tami!!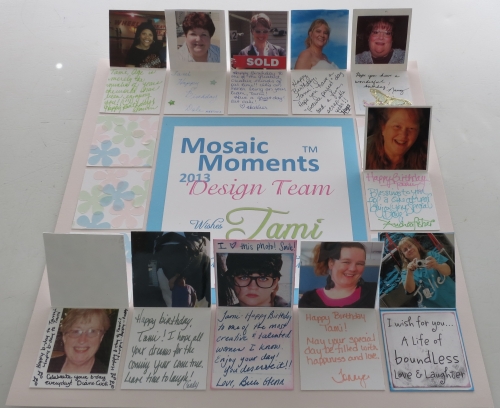 Birthday Greetings from the Design Team!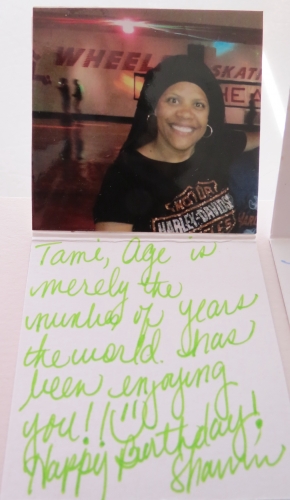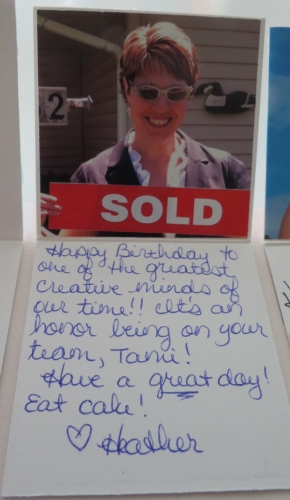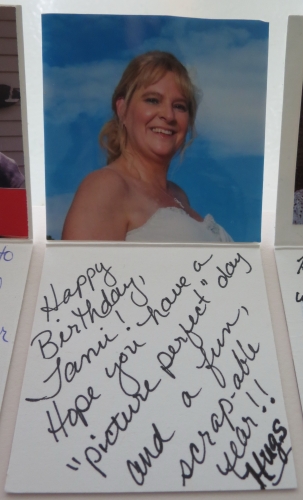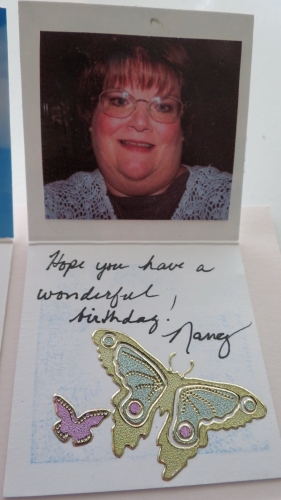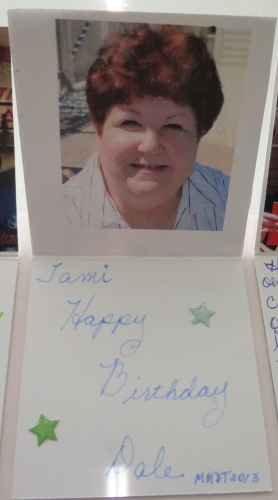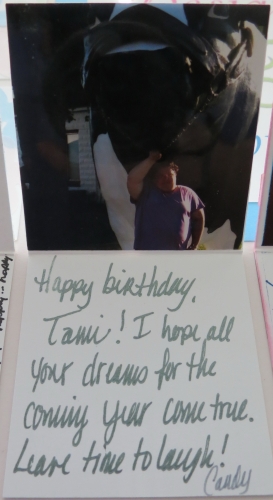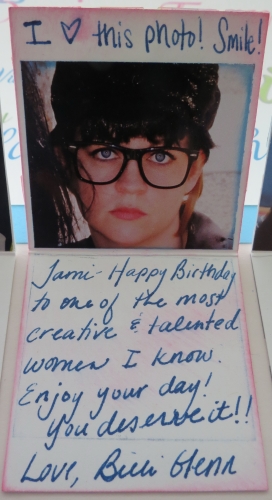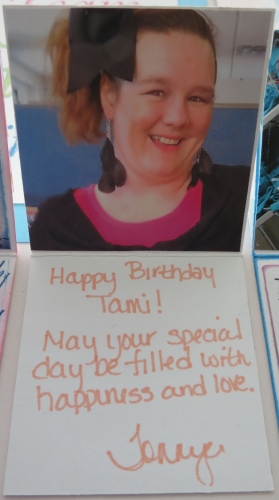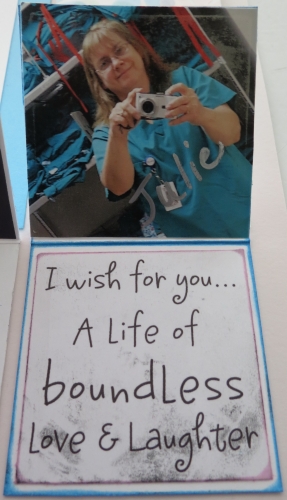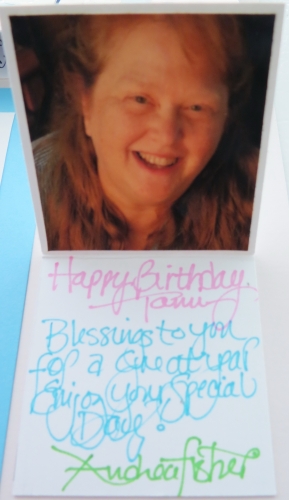 Please join in and leave your birthday wishes too!
From all of us on the 2013 Design Team...Happy Birthday Tami!!
Have a wonderful day!
Shared by Andrea Fisher on August 13, 2013 | Memory Date: August 13, 2013