For this challenge, we were to use the August Feature Grid Paper color: Sandstone, and page pattern #59. We were to create a double page spread and include a panoramic photo sequence.
This challenge was really exciting for me because this is what I love...creating what appears to be one photo from more than one! You may be saying "Huh? What does THAT mean?" Well, I will show you! The entire top portion of my layout is actually 5 photos pieced together. To me, that is true mosaic! This is a "panoramic sequence" NOT a panoramic photo just cut into strips! (Don't get me wrong, that is great too, but I enjoy the challenge of piecing the photos together!)
So normally I put one page, then the second page, and then the final product, but this time, I'm starting with the 2 page layout so that you can see what I mean.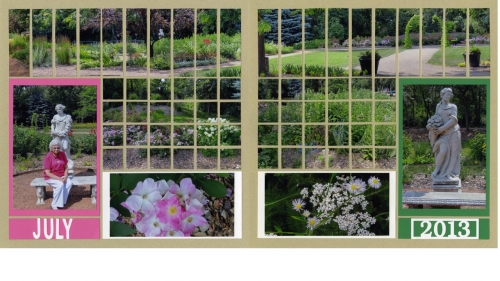 Here is the layout...and here is the top with the 5 photos:

To get this look, you don't even have to have your photos exactly "even", just somewhat close. When you take them, keep a focal point in common between one to the next (like the statue in these two photos). Place the two side by side on your mat and look for the overlapping or close area.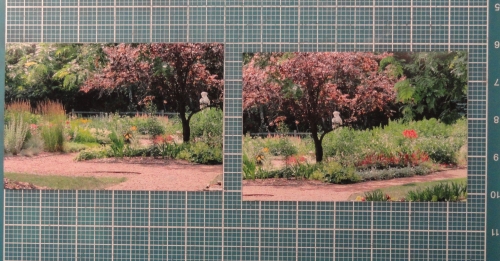 Then overlap them to the common point (note the line in the dirt on both photos...I used that to "match" the two). Match up other areas as you can, and be sure to adhere them down good! Then, you can use the grid lines to cut your 1" strips...either horizontal or vertical, or both for 1" squares! And this.....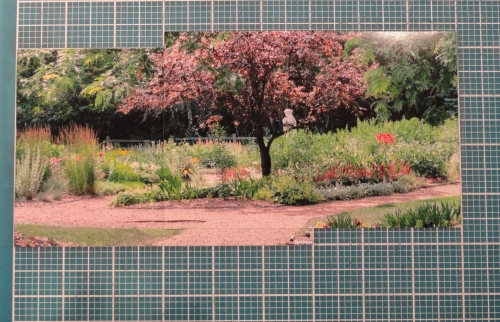 becomes this!

I did the same with the other side. (The fifth photo comes in on the far left as the first two only came out to be 9 one inch strips when overlapped and cut!)
Here is page one up closer: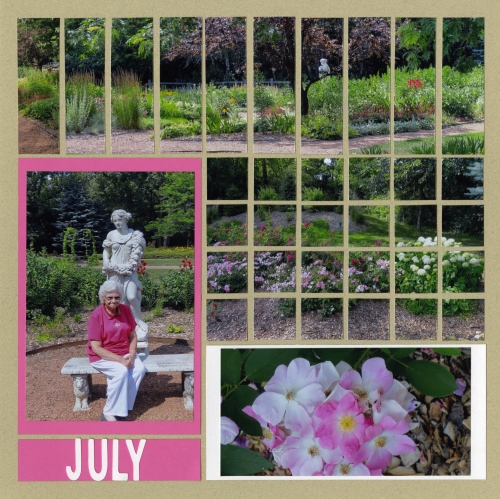 and here is page two: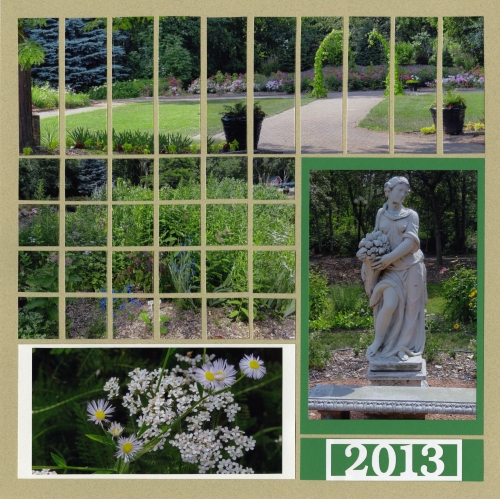 I tried to match the photos that are cut into 24 one inch squares to the top as well! The photos are of the gardens at Fanny Hill in Eau Claire, WI. My mom (that's her in the pink!) and I went to a play at the dinner theater there just a couple of weeks ago. With the late spring we had, the flowers were beautiful! SO....I had to do another two page layout with the rest of the flower photos! Below are the other two pages! They are on Mint Grid Paper using page pattern #50...one of my all time favorites!
I hope you enjoyed my walk in the gardens!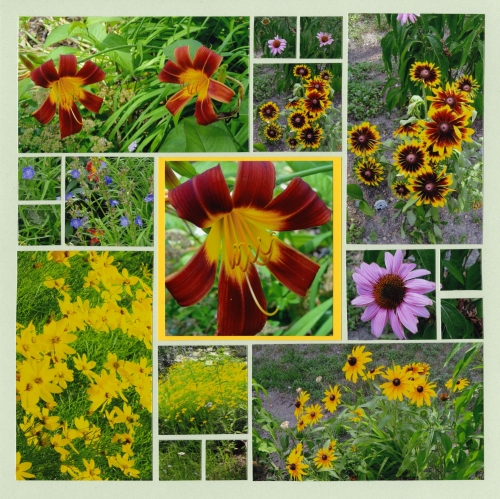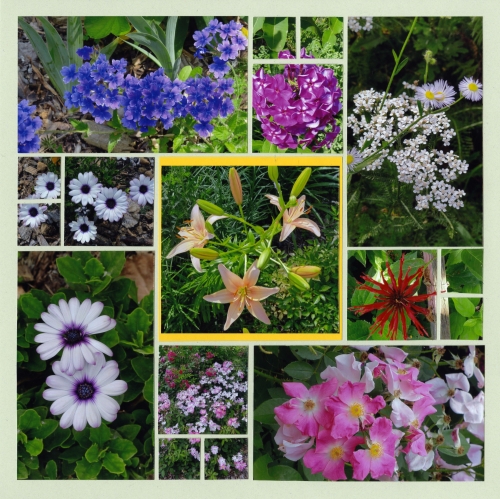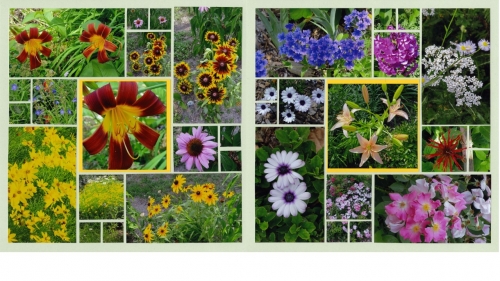 Shared by Lori Hanson on August 1, 2013 | Memory Date: July 31, 2013