MMDTC #14
For this challenge we were to photo a series of images. On my pages there are series of images of the St. Louis Arch, Air Show and Fair Grounds at Fair St. Louis.
Supplies used: MM Grid paper scarlet, white and navy from www.scrapncrop.com . The title was made with a Making Memories circle cutter.
I stuck with a July theme of red white and blue with a page done in each color. We went to Fair St. Louis on July 13, 2013. It was the last day of air shows at the fair. Ted was feeling good enough to make the trip. We packed a picnic lunch and ventured out. The weather was questionable. When we got to the fair they wouldn't let us in because of lightening in the area.
After getting in the gates we slowly made our way down the Arch stairs to find a seat for the air show. We managed to get there early enough to get a good spot for photos and not too far from the porta potties :) Keep in mind Ted is still in a leg brace and crutches. The wind picked up after the air show and the sky got weird, but it didn't rain. It did get chilly which is strange for July in St. Louis. All the photos were taken the same day within hours of each other. The sky was different in each photo.
Page 1 focuses on the fair in general including the Arch, planes, stage (for Counting Crows) Arch Grounds and the view across the Mississippi River into Illinois.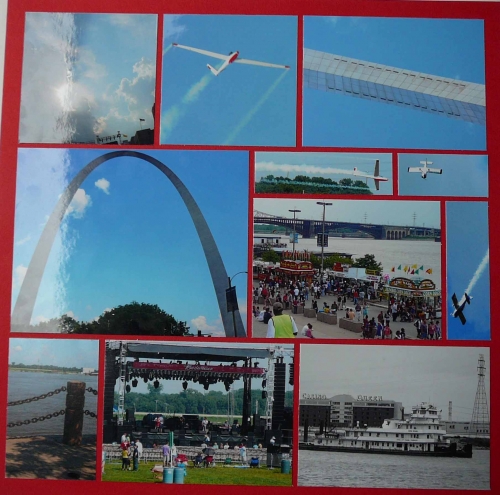 Below is the Mississippi River Front.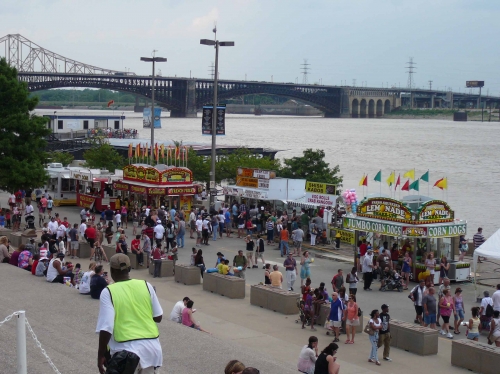 Page 2 focuses on the Air Show, left leg of the Arch and a photo of Ted in his brace.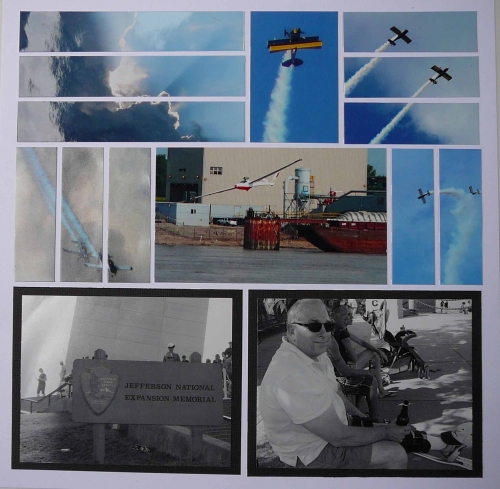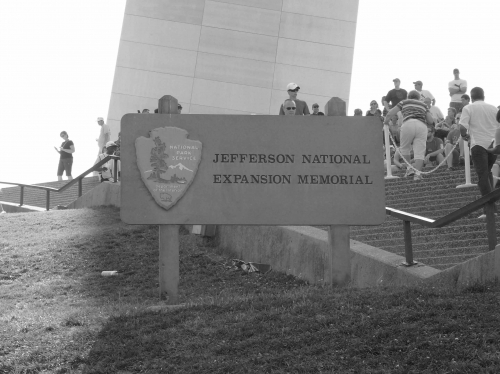 Page 3 focuses on the right leg of the Arch, flags of St. Louis, MO, USA and more airplanes.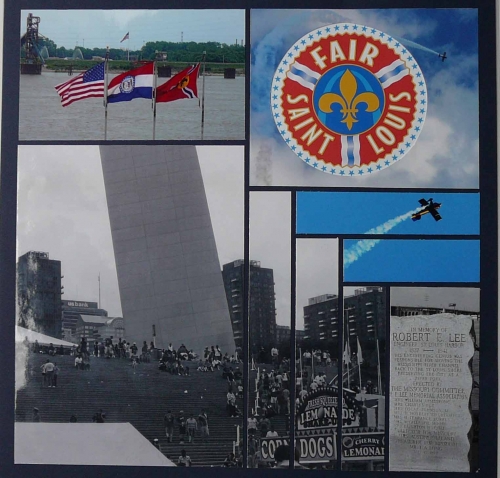 I wanted to use the photo of the logo for Fair St. Louis for my title. I could not get it to work so I had to download a logo of the Fair on line. I used a 5x7 photo and cut a circle out and put the logo inside.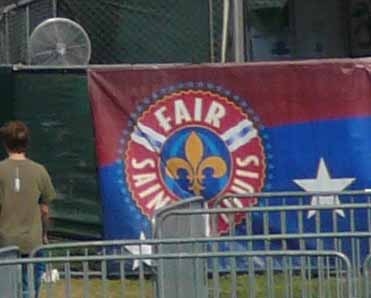 Hope you enjoy the Fair :)
Shared by Julie Oconnor on July 21, 2013 | Memory Date: July 21, 2013