Whew! It's been a while and life has been c-r-a-z-y!!!! Thank you for stopping by. This challenge, we were to use alphabet as inspiration.
When I first saw this challenge, I had no clue what I as going to do! Then, my husband's twin brother came to visit and I was going to do a layout with them and the word "twins" Then we surprised he and his wife and went to my hometown Atlantic City, New Jersey and viola~ and inspiration hit me when I saw their new motto-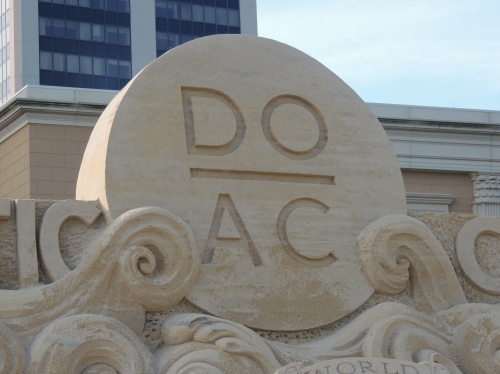 Yes, that is all sand!
I also thought, what better way to get different types of fonts from all of the casinos!
We walked the boardwalk and boy was it thriving. I must admit that I never go to the boardwalk when I go home, but since we were showing company around and they wanted to go to the casino, I thought, why not? I am soooo glad we went. I had an amazing time. As we walked down the boards, we ran into the World Championship Sand Sculptures and they had all of us speechless!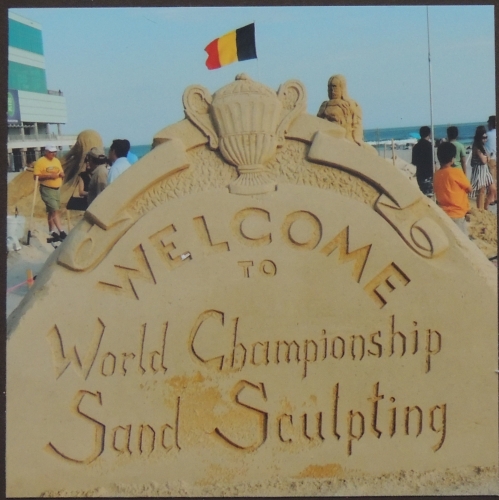 So, I decided to do my pages surrounding the new motto of Atlantic City and some of the sculptures. The picture above had 2 different font styles and all of it is sand!!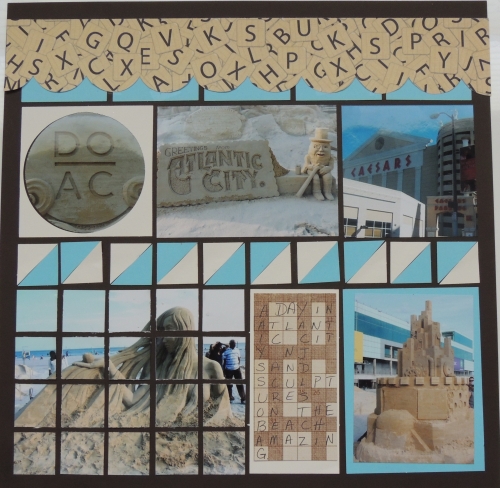 Above is the left side of the layout. Everything you see except the photo of Ceasars Casino is made of sand!!!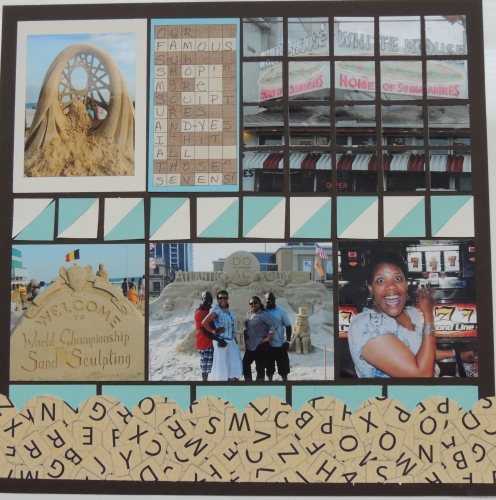 This is the right side of the layout, and yes! I hit all of those 7s!!!!!!! and that was my reaction!!
I wanted to add a fun boarder and since I had the scrabble-like paper, I thought this was a good challenge to use it on! I used a scalloped template to make the inside edge. I also used crossword paper to do my journaling, which I thought was a unique touch.
White House Sub Shop is a hole in the wall spot that everyone goes to for awesome subs!!! This is the place where Bill Cosby would get his subs whenever he was eating subs on "The Cosby Show." Inside, they have pictures of all kinds of celebrity's who have visited their establishment on the walls.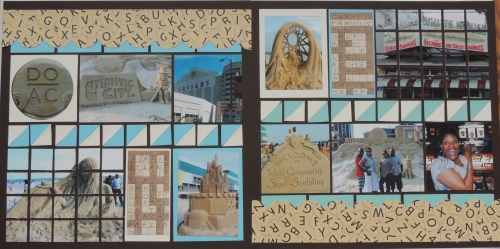 Here is the full layout!
I hope you have enjoyed the story behind it. I had a great time reliving my visit to my hometown through this layout!!

Shared by Shannon Nixson on June 22, 2013 | Memory Date: June 22, 2013