MMDT challenge #11 June feature grid raspberry with page pattern #64. Theme: Things that make me smile. Element options: clay, ink, origami. I chose ink and free downloaded letters from Tami Potter :)
My pages started out with a totally different set of photos! I tried to put together a collage of things that make me smile. It just didn't work for me. So I started over. In the middle of my thoughts of what to change to my husband fell down the basement stairs. Not sure if that is what made me think of how to do the current page or not. I've always liked wild flowers/weeds. Some of them may be weeds but they are beautiful. All of the photos were taken within 10 miles of my house on the side of highways on the way to Walgreens and work.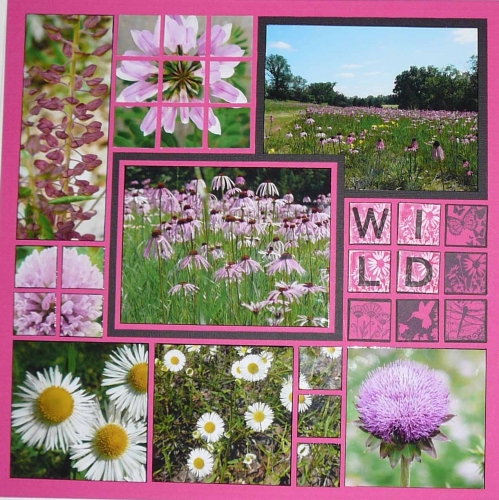 I took these pictures on the way to Walgreens to get my pictures developed. I happened to pass a house and noticed the adjacent field was full of purple cone flowers. I turned my car around and pulled into the driveway. To my surprise there was already a car there admiring the same field of flowers. The owner came out and chatted. Apparently this has happened a lot recently. I followed the page with some close ups of the flowers/weeds as my pages don't show the beauty.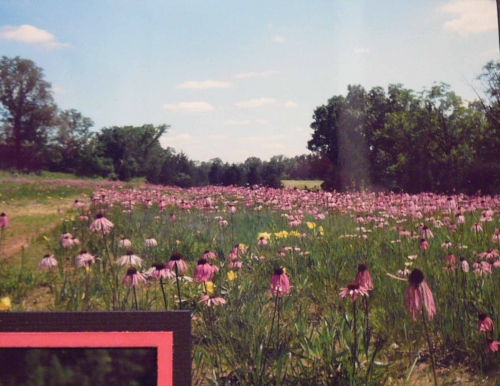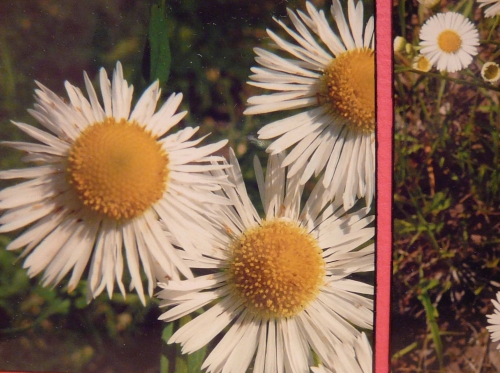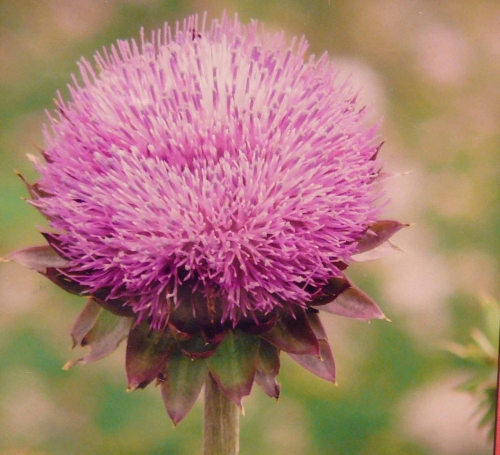 Page two is below. Most of these photos were taken on the route I take to work.
Close Ups: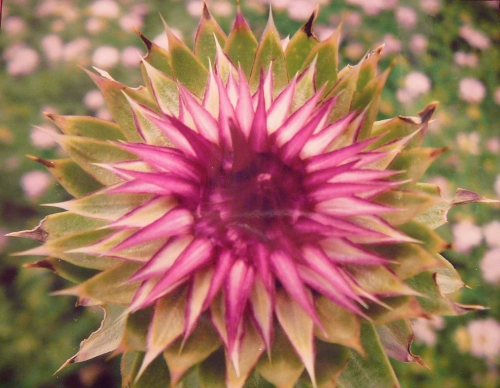 Bachelor Button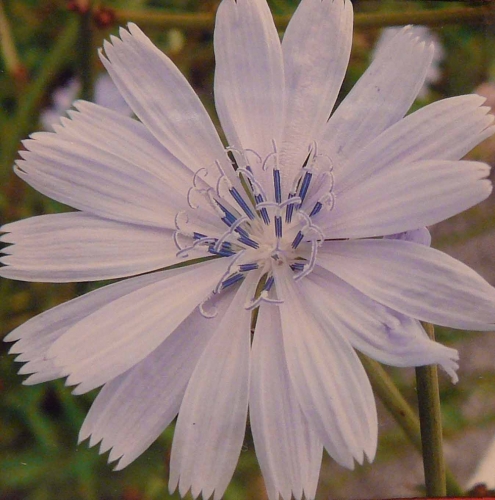 Not a Dandylion? It is very large and thorny greenery.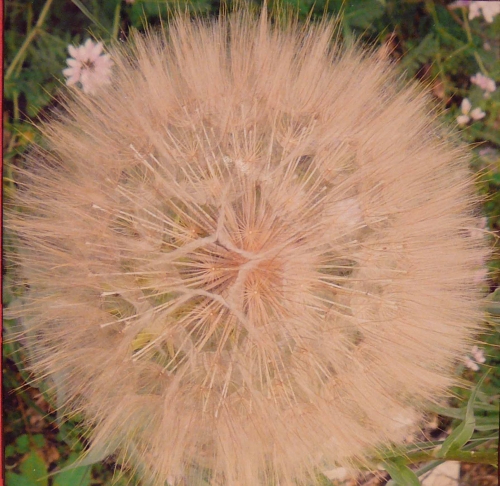 The processs used to create the title: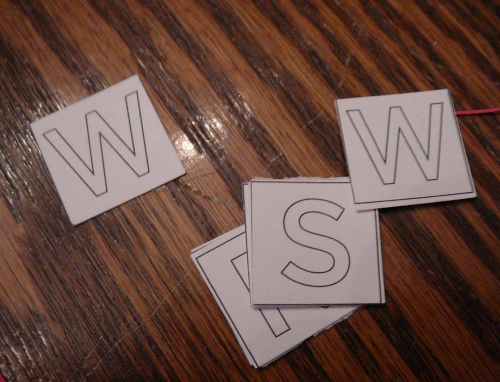 The stamps are called "inchies" I think. Versamark stamp used and then chalked with stampin up chalks.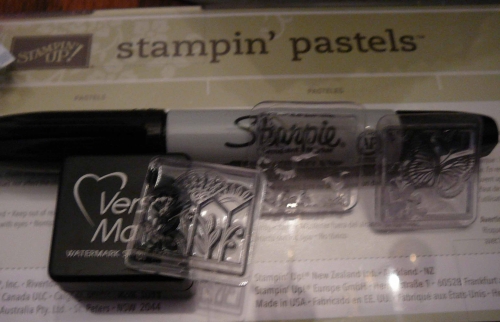 Hope you enjoyed my wild flowers/weeds! Page three may show up this weekend? Still have more photos to use.
Shared by Julie Oconnor on June 8, 2013 | Memory Date: June 7, 2013