FORGET ME NOT
For this layout, I really had to think about what I wanted others to remember about me. I decided on what was important to me, and went from there. Though the journaling on the 2nd page pretty much explains it all, I'll elaborate a bit!
I had friends take pictures of me at my two jobs, and I used Andrea's tip about using a sticker or other embellishment to cover up something you can't crop out of the photo.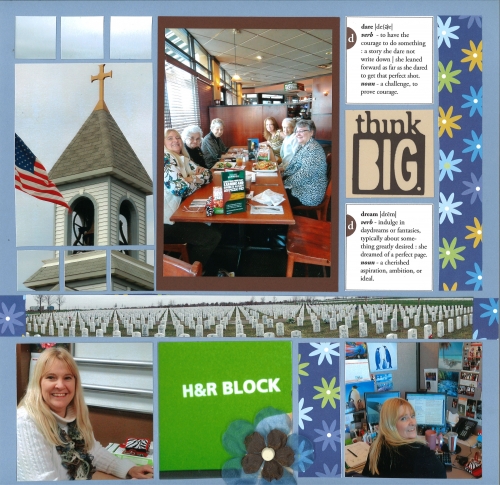 The flower (from Hot Off The Press) covers up a co-worker's arm!

I took the photo of my hubby (Joe) and had him take one of the rest of us at a recent play…the women in that photo are all important in my life at this time. One is my mom, one is Joe's mom, one is my mom's best friend and my second mom, Rosie, and the other two are Joe's aunt and cousin, Aunt Lenore and Kathleen, who I try to spend as much time as possible with! I am so blessed to have had them come into my life along with my honey!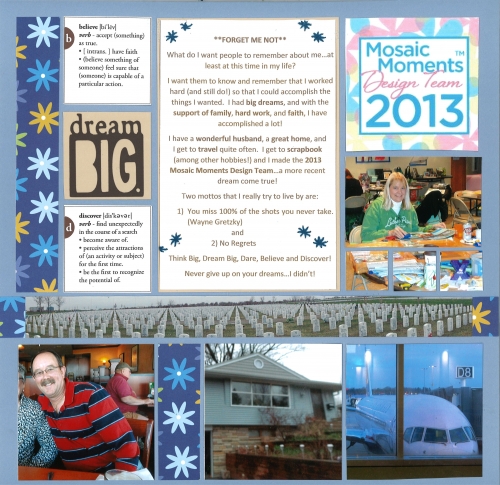 I knew I wanted a cemetery photo for my 1 inch strip across the layout…I know that sounds weird, but I like cemeteries!! Joe and I went out to Fort Snelling (very close to our house), and I took several photos of the rows and rows of headstones. The one inch strip came out just how I had envisioned!
The Mosaic Moments Defining Tiles were perfect for the 2 inch squares (available as a free download at www.snapncrop.com),and I added 2 cuts from the Cricut Graphically Speaking cartridge.


The flowered paper is from DCWV Summer Stack, and the blue flowers on the journaling box are hand stitched. I got to use my Sew Easy tools!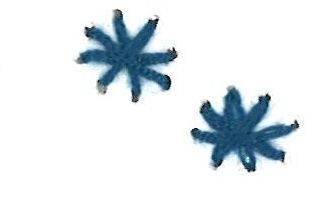 The layout is #58, with the second page being the mirror image.
http://tamipotter.typepad.com/.a/6a00d8341ccf3353ef0128773128fa970c-pi
Here is a close up of the journaling.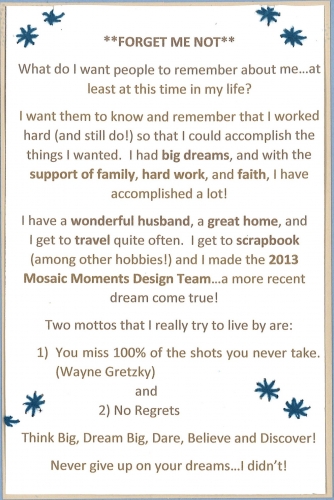 Shared by Lori Hanson on May 12, 2013 | Memory Date: May 12, 2013