This challenge was particularly difficult for me.
Part of it was easy ... work on Periwinkle Grid Paper with page pattern #58.
The hard part came with the subject ... we were to create a page showcasing what we want others to remember about us. For me, this was difficult. Every time I thought about it, it made me sad. More than once, I actually started crying just thinking of not being here anymore.
I finally decided to include some of the things I love, things I have learned and things that are important to me at 42.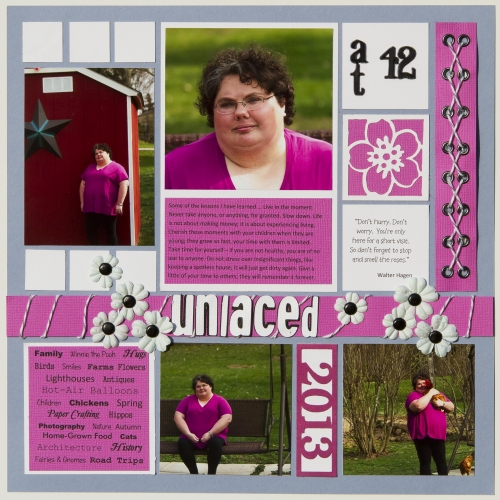 Because the challenge left me feeling so vulnerable and exposed, I decided to title it "unlaced." I added eyelets and string to reinforce the theme.
I used a Cornerstone featuring a flower -- something that is always on my mind this time of year. The background that came with the flower didn't match my layout, so I replaced it with pink cardstock.
I also modified the year -- it was white, but I colored it with Distress Ink to make it match.
This is the text below the photo ...
This is the collection of the things that I love, collect and enjoy: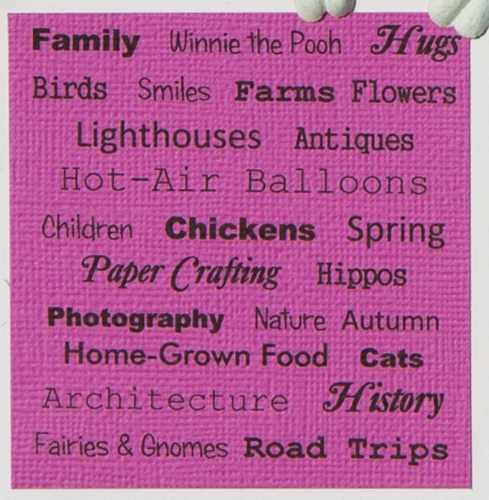 and this is the quote: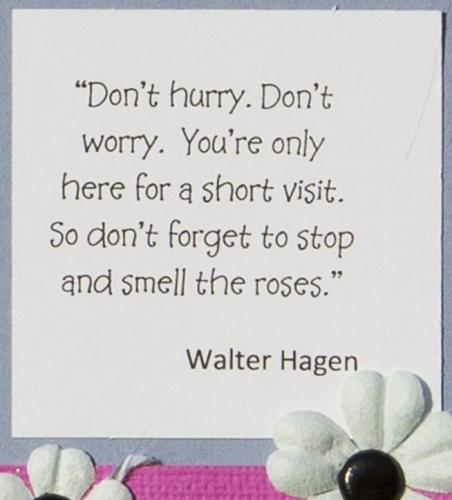 So here I am, on my swing, playing with my chickens and standing by my shed, which is painted to look like a barn, unlaced: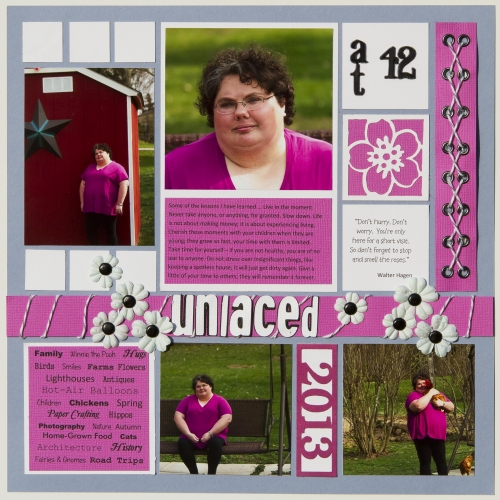 Shared by Candy Spiegel on May 7, 2013 | Memory Date: May 6, 2013