MMDT #7 assignment to use Bahama Blue grid paper, design pattern of your choice and free down load, handwritten journal or stickers.
I love this blue paper! For this assignment I was sorta stuck. The weather had been dreary. I wanted to venture out and start with new photos. I was inspired by a snowman in the back of a coworkers truck bed. This photo being cute did not fit into my designs. So I did a page from photos taken 3/26/13 snow pictures mostly done in black and white to give a drab feel to the weather. The MM pattern is #59.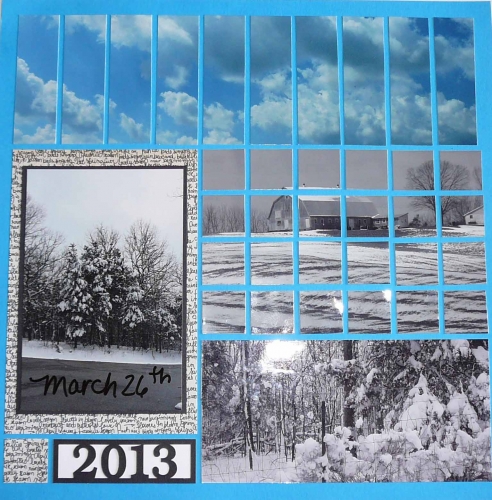 The mosaic below is of a farm I pass on the way to and from work.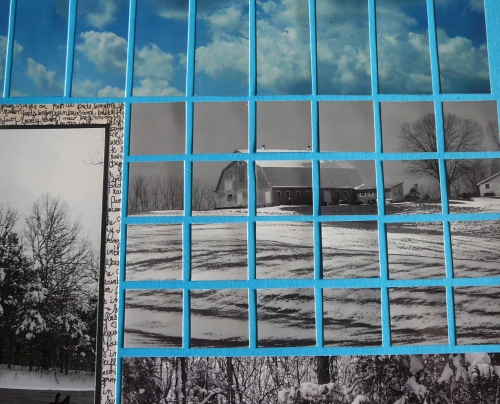 Below are a group a trees drooping with heavy snow across the street from my house. This is probably the last snow of the season...hopefully. I chose to journal directly on top of the photo. The background paper is really cute, but hard to see. It is black lettering on white paper with all the words pertaining to spring. Also used a MM striplette for 2013.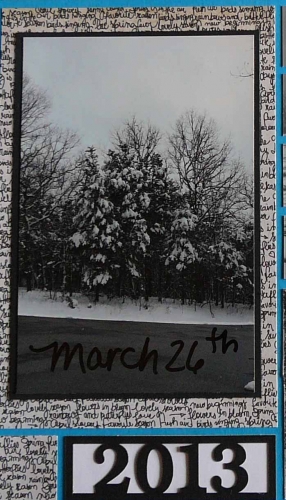 The second page photos were taken 5 days later on Easter Sunday at my step daughter's house. Note all the snow has disappeared and the sky is sunny!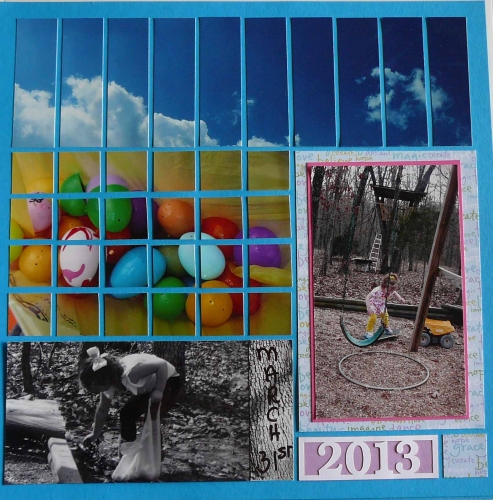 This mosaic was done with a "bag shot" the kids were using store bags to collect easter eggs and I stuck my camera inside and took a shot.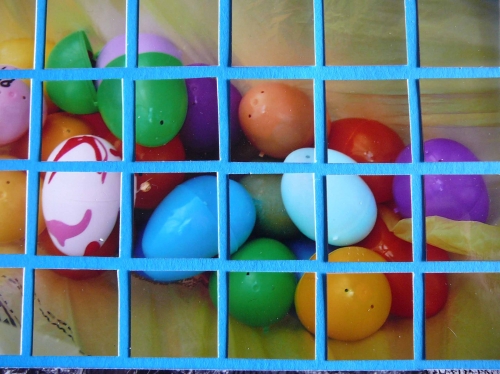 This is my grand daughter Ellison picking up eggs.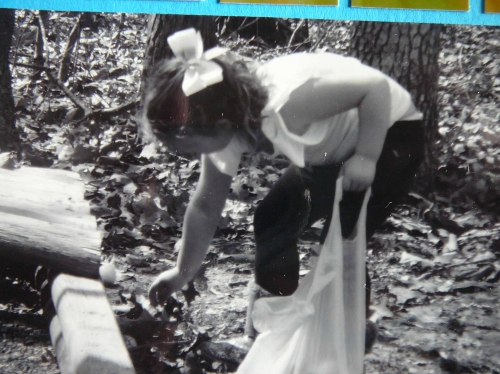 This is Annaliese - she's surfing on a skateboard after egg hunting.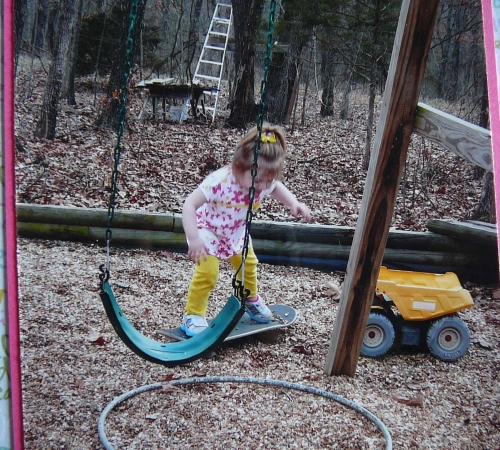 Again, I've journaled just the date to show the pictures are 5 days apart. In Missouri the weather can change drastically in just hours. Was glad I took the snow pics when I did the next day the snow was gone. This background paper is pastels on white paper that reminded me of Easter. Hope you've enjoyed!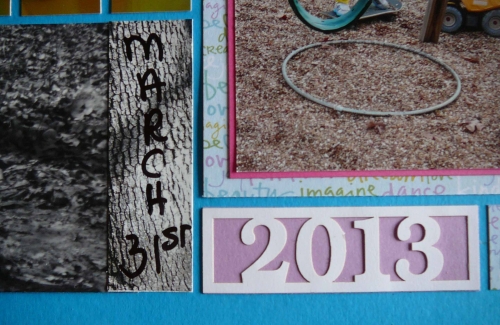 Oh, I almost forgot...I couldn't fit all my Easter pictures on these two layouts so I made a third. Used sunflower yellow MM grid paper with pattern #1. This pattern allows you to put 16 2x2 photos plus a large area for photo/journaling. Handwritten journaling on hand cut strips.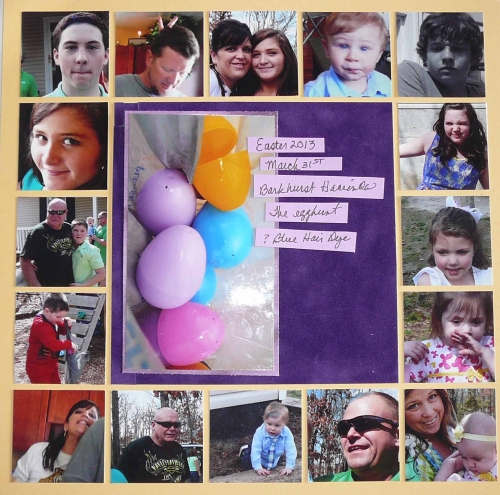 Above photos 3 and 4 from left the boys have blue dye in their hair : )
Shared by Julie Oconnor on April 5, 2013 | Memory Date: April 4, 2013