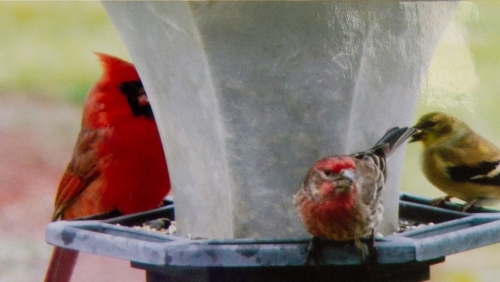 The Challenge: Get inspired by an artist
I chose John James Audubon, the man who discovered, recorded and shared hundreds of birds with the world. I have always appreciated Audubon's work, as I am also a bird lover and can spend hours watching them.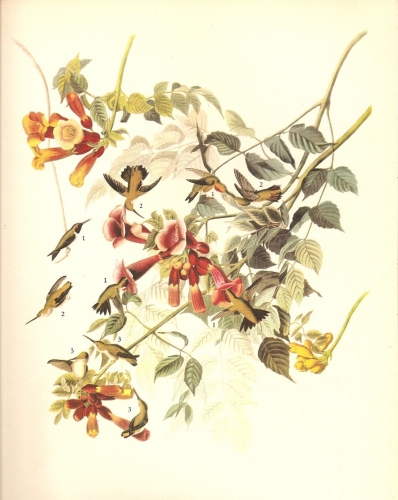 This is one of the beautiful illustrations Audubon made of North American Birds. The birds are pictured in their natural settings, but the pages are light, clean and airy.
I wanted to copy Audubon's style and feel on my page, which features some of the birds I have photographed in my backyard.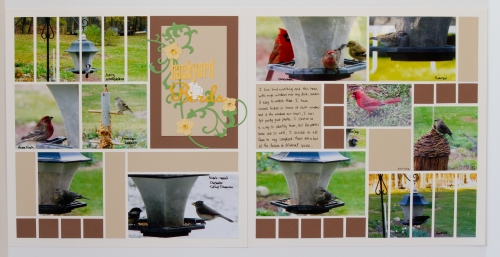 I used ivory grid paper and then almond cream and carob cream page tiles to keep the page light, airy and natural.
Here is a closer view of the left side ...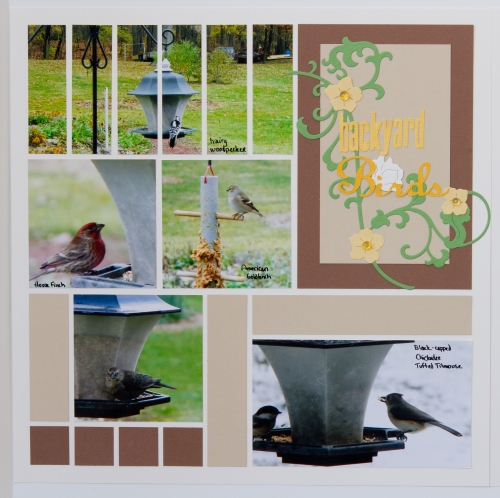 and here is a closer look at the right side ...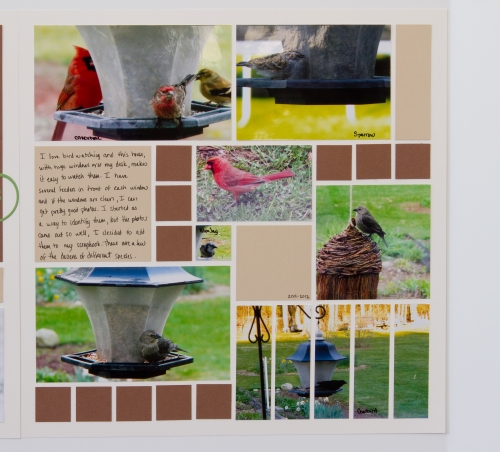 Shared by Candy Spiegel on March 17, 2013 | Memory Date: March 17, 2013