Our first assignment for March was to use bamboo grid paper and MM design #52. I used the pattern for page 1 and then for page 2 turned it upside down. I used the large title on page two and a tag for journaling on page 1. Also, on page 1 used the new circle mats from Snap n Crop in brown.
The photos are from a trip to Mexico in 2011 to a cave. My husband wanted to go cave "cenote" diving.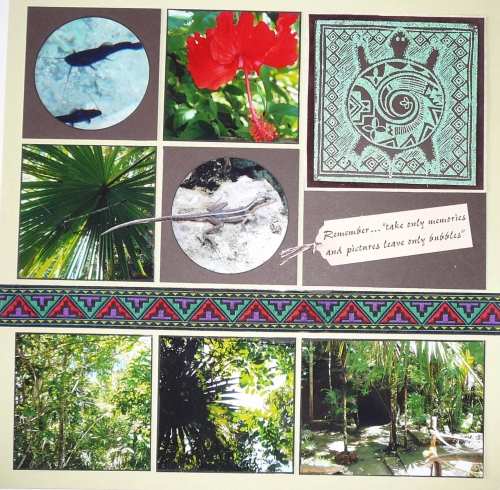 The turtle was a garage sale stamp embossed in patina color powder. Notice the lizard's tail I left intact. The tag below is a dive saying that is very common.
This is page two the pattern is upside down. This blurry bright photo is what it looks like when the diver is surfacing. The ribbon is from Joann's cut by the yard. For the large title I used alcohol inks over plastic letters. The pocket is made from suede paper run through cuttle bug folder to hold journaling pages as a book.
The blue pages that follow are the individual tags that make up the tag book.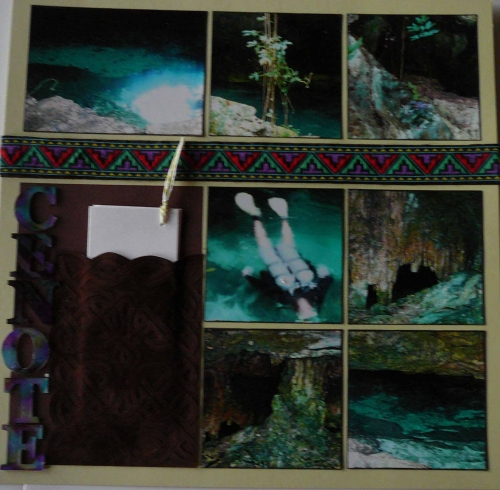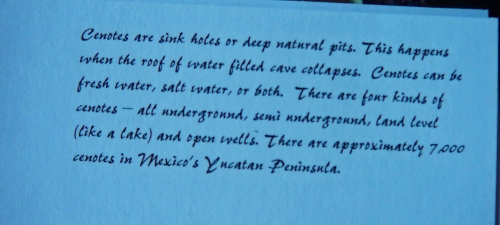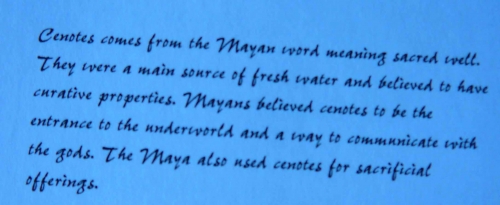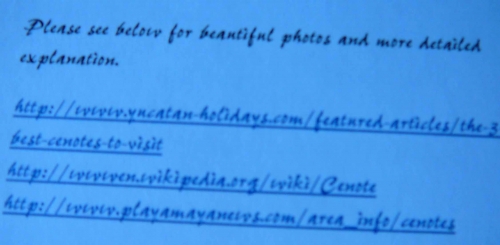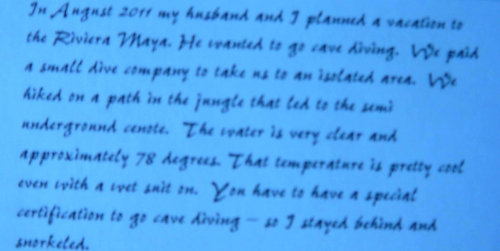 These photos have a blue hue that is not on the paper - will have to work on my photo skills. The font used is salsa. Hope you enjoy the pages. Thanks for looking!
Shared by Julie Oconnor on March 8, 2013 | Memory Date: March 7, 2013