One of my friends has a daughter who, like me, loves penguins. I decided to make her a collage of some of my penguin photos from Antarctica (yes, I really went there!). I started with one of those frames with the different cut out areas, but the photos didn't work very well with it. So, I got out a sheet of Mosiac Moments grid papers, and it worked perfectly! I framed it in a 12x12 album cover style frame and she loved it!!!!
Here is a picture of the finished product....I couldn't resist sharing!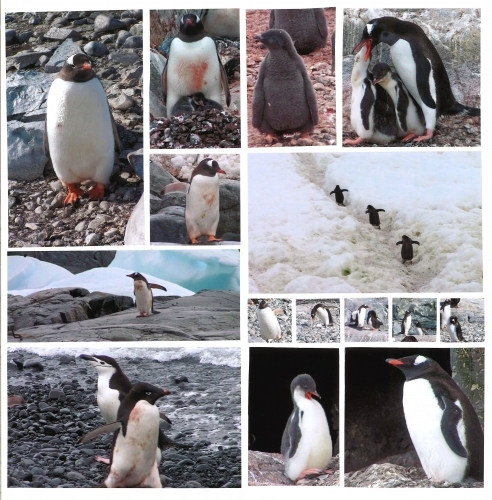 The penguin highway is my favorite!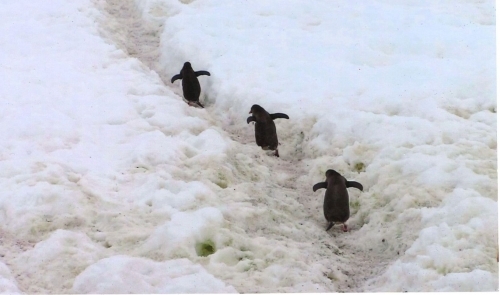 FYI...the red is not blood! The penguins eat krill, which is pink, and so when they go to the bathroom, it is pink! With all of the sliding around they do, they end up with it on themselves!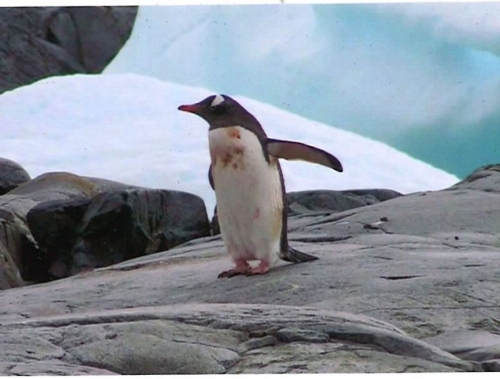 Shared by Lori Hanson on March 6, 2013 | Memory Date: March 5, 2013