One of the best things in life is to have really good friends. As a mom, one of my greatest joys has been seeing my daughter reunited with a childhood playmate. They have become the best of friends.
We were so thrilled that this young lady's parents agreed to let her travel with us on a very short trip to Florida. The girls had such a great time together. They didn't even seem to mind when I suggested we go to the Florida Botanical Gardens before going to the beach.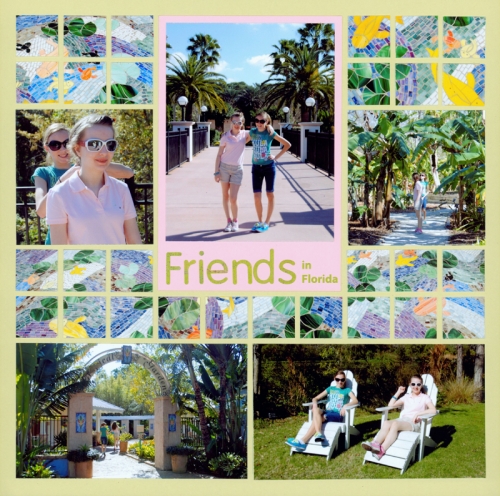 Botanical Gardens are one of my favorite ways to pass the time. I really enjoyed the Mosaic Tile elements at the Florida Botanical Gardens. I snapped several shots of the mosaic designs. The shot shown below was used to create the mosaic detailing in the page above.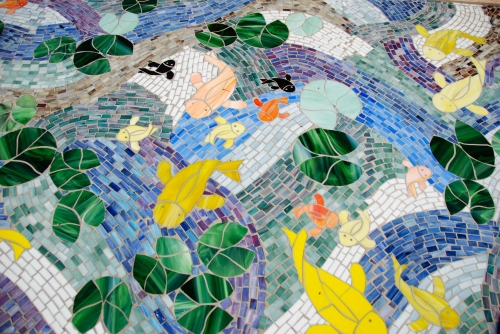 Shared by Tami Potter on February 5, 2013 | Memory Date: February 5, 2013