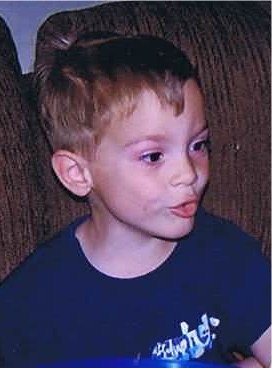 For this challenge we were to use page pattern 37 and brick grid paper. In looking through my photos, these pictures of the grandkids from last Easter looked like they would work. I love the facial expressions in some of these pictures!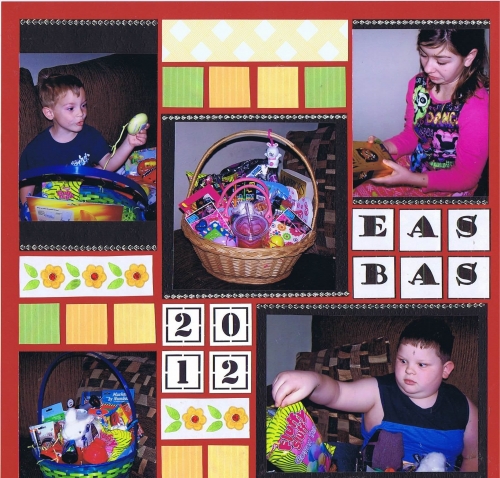 I duplicated the page pattern, using a mirror image on the right side, so that I could use the center squares for my title.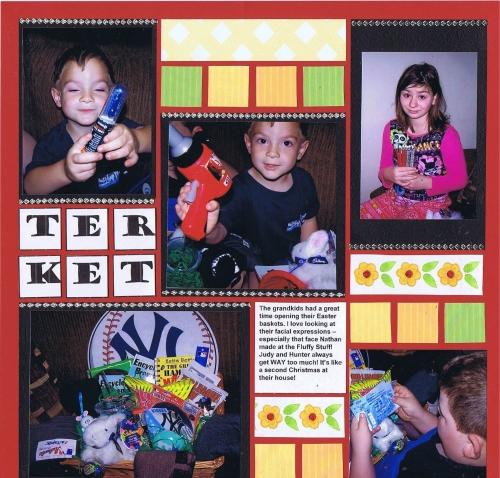 I used a couple of different free downloads available on Snap 'n Crop: FreeDL4 (the flowers) and FLDListBlocks (the yellow and green squares). Interestingly, my printer was acting up and making streaks, so my squares ended up striped, which was okay! I found a coordinating patterned paper in my Anna Griffin stash that had a basketweave - perfect!! I used a 2012 cornerstone, and then finished up with some blingy strips.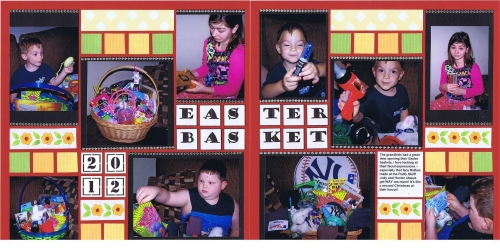 Shared by Nancy Sanders on February 4, 2013 | Memory Date: April 8, 2012