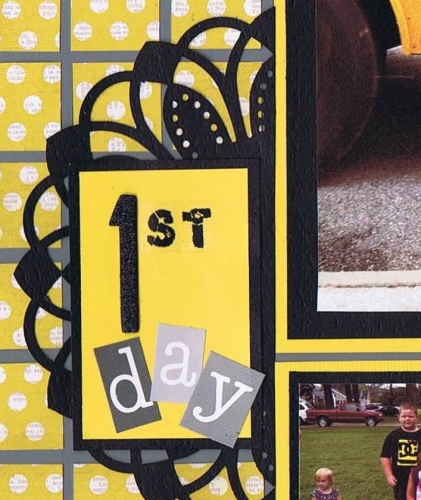 I could have sworn this was posted back in December and I thought I remembered people making comments about the die cut, and the colors, but somehow it fell off the planet!
This was from the first Design Team challenge for December, requiring Pewter grid paper and Page Pattern 26. I chose my grandson's first day of Kindergarten as the theme as the colors were perfect! I've never been a fan of the gray and yellow you see so much of but in this case it worked with the black clothing and yellow school bus!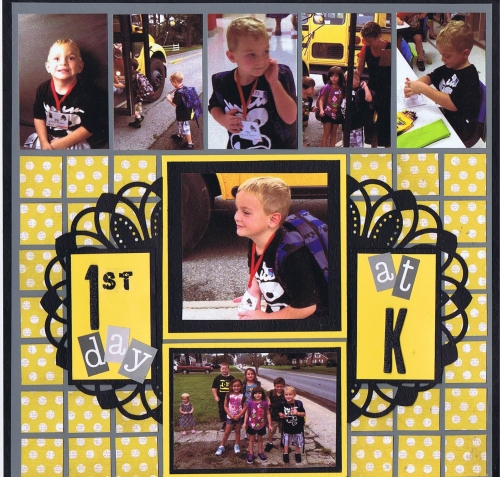 I used my new Martha Stewart circle edge punch for the diecut in the center. I LOVE this tool!! You can make circle diecuts all the way from 6" to 12". For this one, I simply cut the diecut in half and placed half on each side of the center photos.
Gavin was so excited to finally get to go to school. He is the youngest in the family and has seen his brother and sister go off to school every day and get to play baseball and soccer and he was always too young. This year he gets to go to school AND play ball - he's in little guy heaven!


Shared by Nancy Sanders on January 28, 2013 | Memory Date: January 28, 2013