I was so excited by this challenge since my all time favorite book just happens to be written by the one and only Dr. Suess. Ever since my high school graduation I have been in love with the book Oh, the Places You'll Go! It was one of the speeches at my high school graduation and I just love the message it relays. At first I thought I might use photos from my graduation but in the end took the more literal meaning of the title. I have to give my son "the computer geek" a huge shout out for doing all of my photo editing.

I used a white grid paper, along with the the light purple paper tiles. I used many of the other colors from the book to matt photos and to create 1 inch squares to incorporate into my page as well as some of my favorite quotes.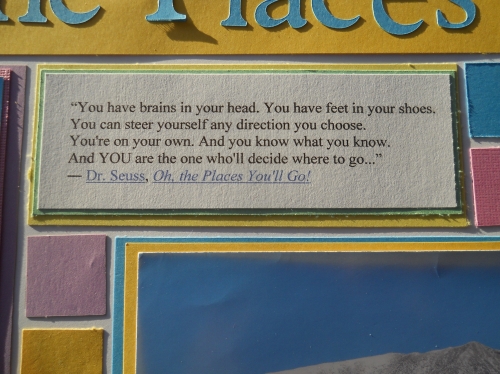 I used my Cricut (one of my favorite scrapbook toys) and my Plantin Schoolbook font for the title.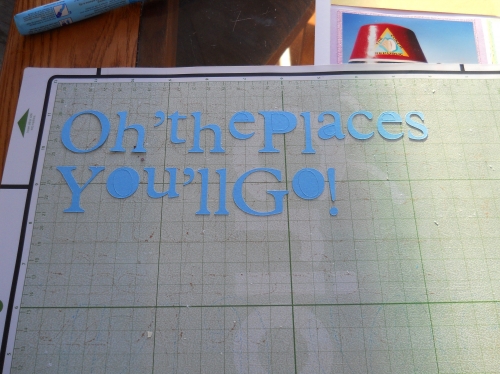 I hope you enjoy my page.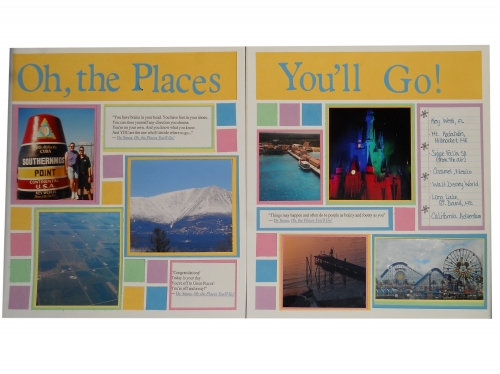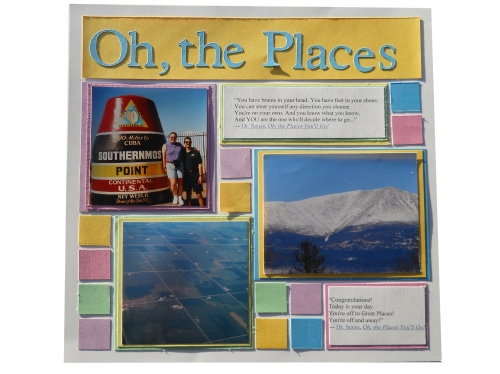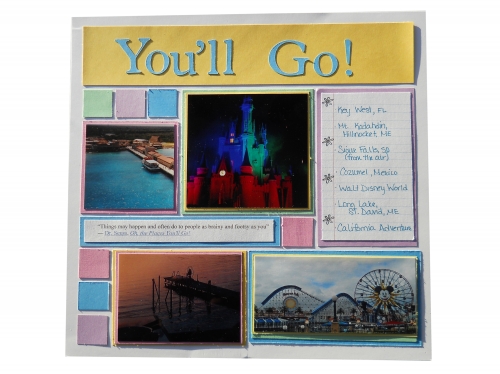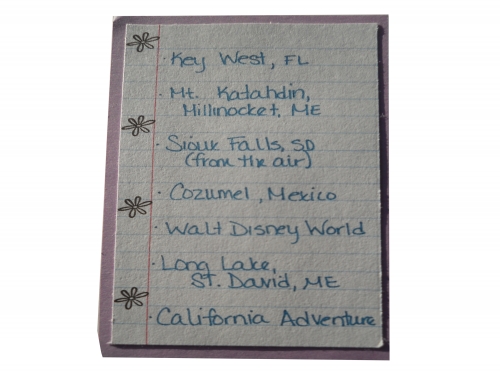 Shared by Tonnya Sayah on January 21, 2013 | Memory Date: January 21, 2013