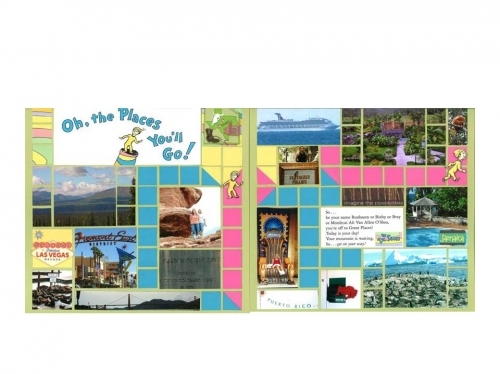 For the 2nd 2013 challenge, a Dr. Seuss inspired layout, I chose the book "Oh, the Places You'll Go!" Anyone who knows me knows that I am a travel-holic! But, this book also means so much more.
This was the last of Dr. Seuss's books published, and has been used for graduation speeches numerous times. It talks about the ups and downs of life, which I know we've all experienced and can relate to!
A little background...I grew up in a middle class home, in a rural area of a very small town in Wisconsin. Fortunately, my mom was from the Chicago area and we got to visit there every Easter, Thanksgiving, and 4th of July. We also went to places like Wisconsin Dells, Mackinac Island, Brookfield Zoo, and other "destinations" on our summer vacations. We never had the money (or time!) for trips to places like Disney, but from these local trips, I got the travel bug! Through ups and downs in my life, I never gave up that dream, and as a result, I've been fortunate enough to have been able to travel to many places I only dreamed and read about as a youth.
For my layout, I started with tropical grid paper. I photocopied the front cover and the last page of the book for the title and the closing journaling. I cut out the title and used some of the colored area for the 1" squares on the side and to mount the Texas sticker.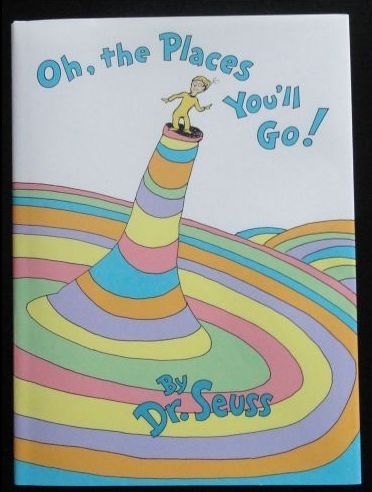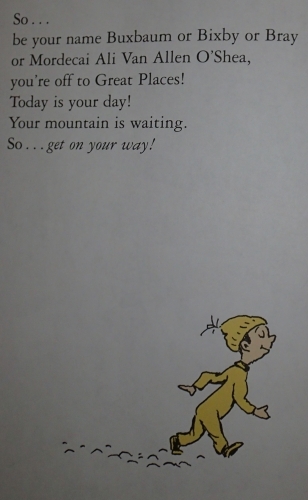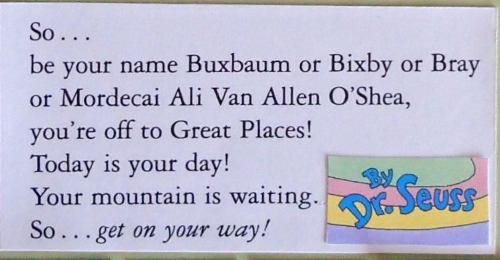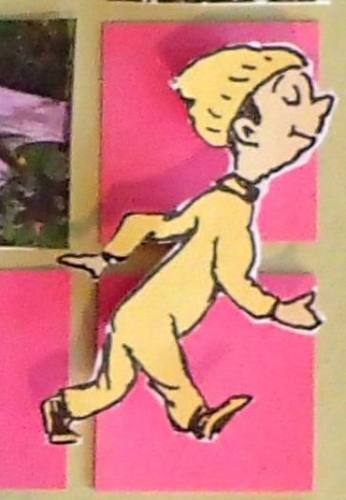 I cut out the "little guy" from the front and from the back page to place on their "paths"!
The one inch colored squares represent various paths along the journey, taken from the colors in the book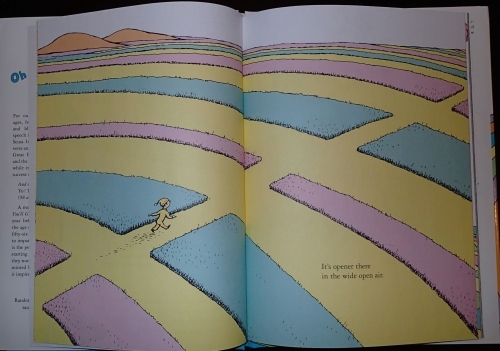 ...when the paths split, I used 1/2 of a square for each side. The 1" tiles are Cyclamin Pink, Caribbean Breeze, and Light Meri-Gold (left over from a kit!.) ***Just an aside...when I do the page kits, I keep every scrap of leftover paper that is over 1" wide! These pieces come in handy for later projects!***
The photos on the left are from the United States: (clockwise) Colorado, San Francisco, Las Vegas and Alaska (with a Jolee's Boutique Texas sticker thrown in!)....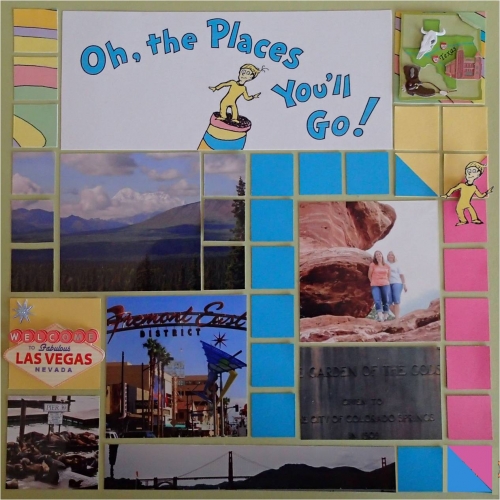 the ones on the right are from places outside of the country: (clockwise) St Thomas, Costa Rica, Jamiaca, Antarctica, Puerto Rico, and the Bahama, with the cruise ship thrown in because I love cruises! I incorporated the one inch squares into a few of my photos as well.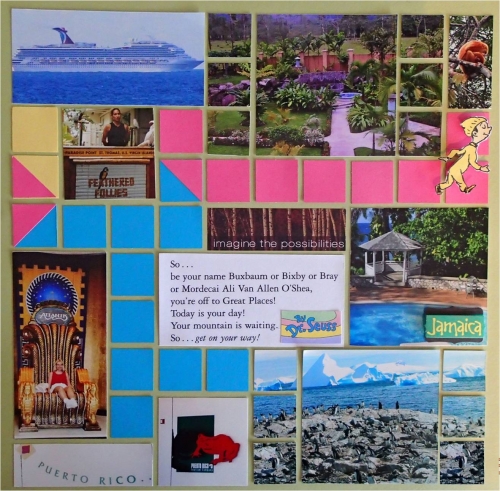 I added the "Imagine The Possibilities" sticker (from the Colorbok Outdoors paper pack) to go with the final journaling..."So, get on your way"! I DO continue to "Imagine the Possibilities" and get on my way... and as Dr. Seuss said "And will you succeed? Yes! You will, indeed! (98 and 3/4 percent guaranteed.)"
Hugs!
Shared by Lori Hanson on January 21, 2013 | Memory Date: January 20, 2013