Wow! I never knew it would be so hard to scrap about myself, I must have changed the page at least a half a dozen times. Our first challenge was to create a page about us.
Music is such a large part of my life, I have the radio on everywhere I go, at home, in the car, at the office so my title came to me immediately as it is from one of my favorite Christmas song. So without further delay....These are a few of my favorite things:
NASCAR - my favorite driver is Tony Stewart. It is a goal of ours to visit every track that the circuit runs on, we have hit about 10 so far.
My Family - I live with my husband and 2 teenage boys. I couldn't imagine my life without them.
Disney - this is our FAVORITE vacation spot. No matter how many times you go the first sighting of Cinderella's castle just brings out the kids in us. My in-laws have gone with us every trip we've taken since we have had the boys.
Snowmobiling - Once snow hits the ground we are usually out riding at least one day each weekend if not both. It's a great way to enjoy the outdoors in the winter time. The views are breathtaking.
Campfires - I love campfires, cooking marshmallows and making S'mores. Nothing is more relaxing that an crackling campfire at your feet!
Christmas - this is my FAVORITE holiday. I love the sounds, the laughter, and the smiles when find that perfect gift.
To create my layout I used a granite paper, as well as a Mickey cornerstone. I used a purple accent paper as it is one of my favorite color. I decided to hand write my Title and journaling to give my page a more personal touch, normally I would use my Cricut. I also used some ribbon at the bottom of each of the upper right pictures.
I hope you've enjoyed getting to know me!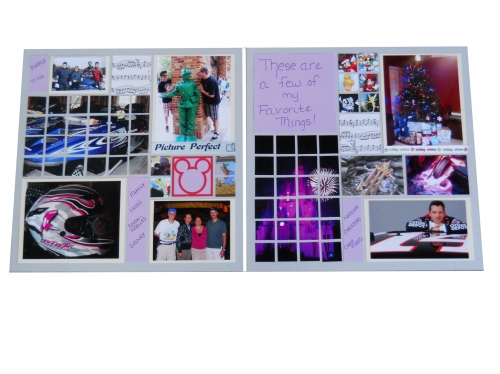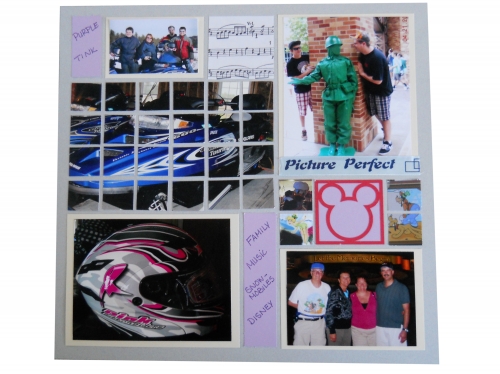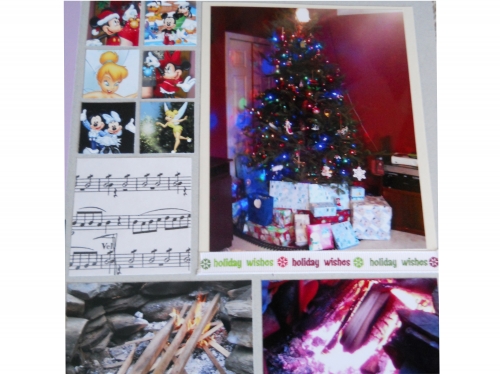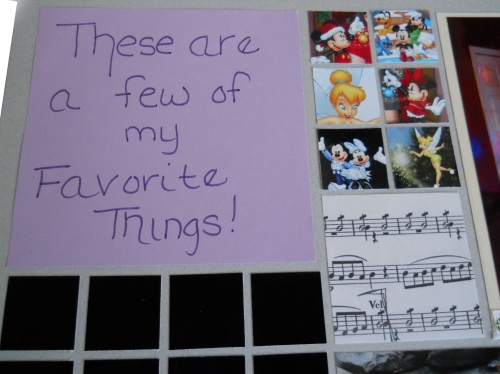 Shared by Tonnya Sayah on January 7, 2013 | Memory Date: January 7, 2013