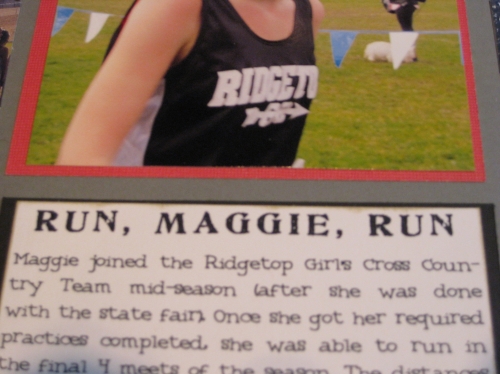 December's first Design Team project was to use page pattern #26 and Pewter grid paper for our page.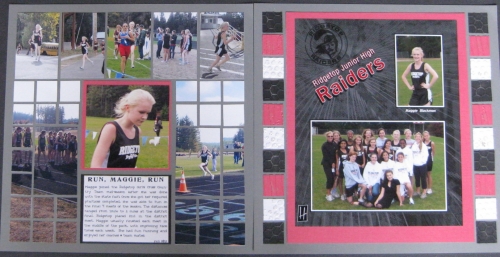 I began to search through my computer for photos to use and settled on some pictures from my daughter's cross country season from this fall. As I started to work on the first page, I decided to make the project into 2 pages so I could use her team and individual photo that were taken at school for the second page.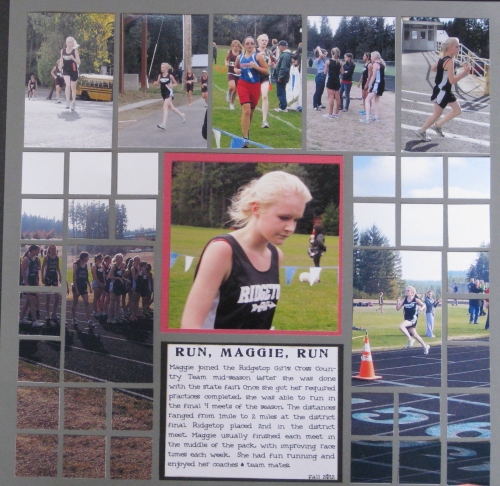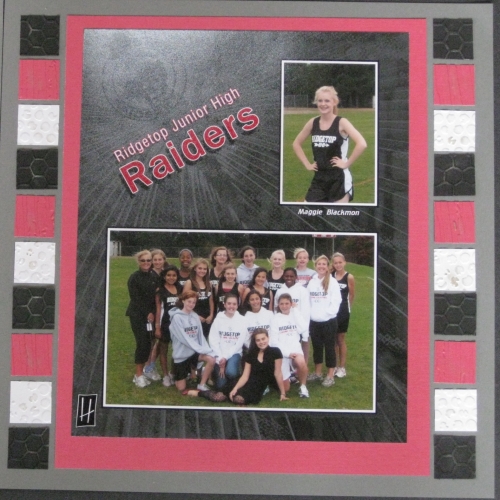 Since page 1 was busy with pictures, I kept page 2 simple and used mosaic tiles in my daughter's school colors. I ran the tiles through my Cuttlebug to emboss them and put a dab of ink on the tiles for extra dimension.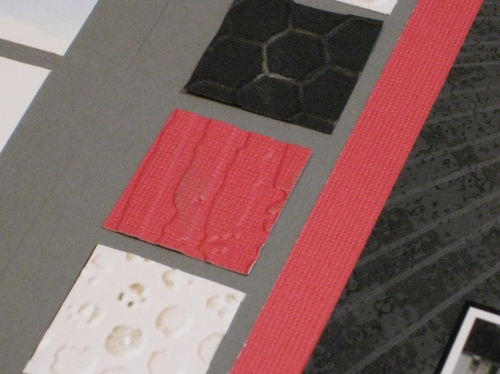 I will make an another page 2 for my daughter to hang in her room since I have another copy of her team and individual picture. It will be a snap to make with the grid paper and the tiles.
Shared by Sarah Lewis on December 4, 2012 | Memory Date: December 4, 2012