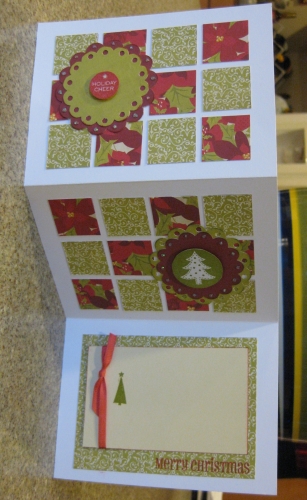 Since I had another piece of RTC cut and scored, I made another tri-fold card. I wanted to make a Christmas card and have it open up/down.
I used another 6x6 paper pad that I got from snapncrop.com, Echo Park Paper Co. "Season's Greetings". The paper is double sided and I used one sheet for the front and middle pages, alternating the front & back of the paper in my arrangement of the 1 inch tiles.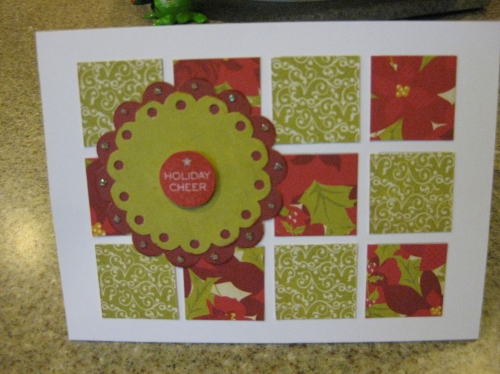 I used a nesting scalloped punch to make my front & middle embellishments and stamped holiday sentiments that I pop dotted onto the scallops.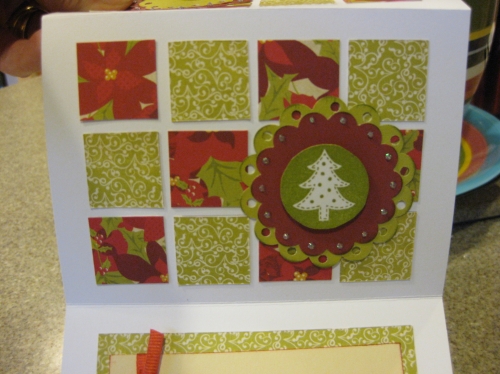 For the last page, I used another piece of the same paper from other pages to cover all the grids and I put a journaling block over it. The block looked a bit plain, so I dressed it up with a stamp and some ribbon. I finished off the last page with a "Merry Christmas" sentiment.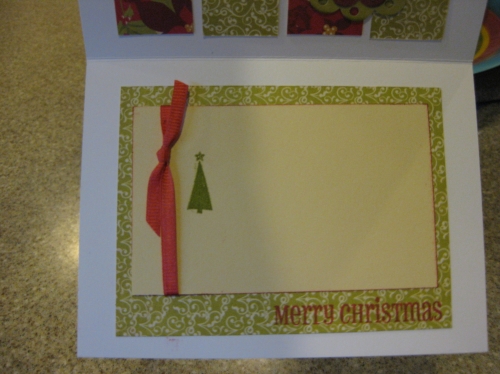 Wonder who will be the lucky recipient of this card?
Shared by Sarah Lewis on November 19, 2012 | Memory Date: November 19, 2012